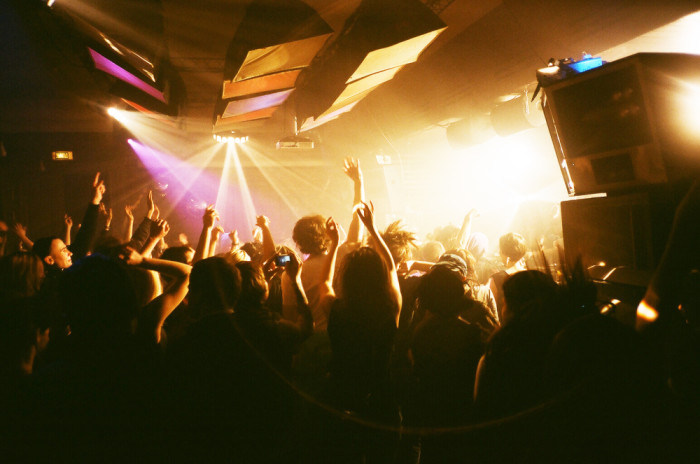 Every bon vivant enjoys great food, wine and, of course, a night on the town. From where to eat in what city to what to wear for every occasion, Food Republic's got you covered when it comes to food culture. That's why we've decided to launch The Spot, a weekly nightlife column where our nightlife insider will traverse sea and land (and velvet ropes) to bring you what's new and noteworthy in the world of nightlife from New York City to Tokyo.
The Location
Solyanka
ул. Солянка, 11/6, стр. 1, Moscow, Russia 109028
The Scene
Housed in a historic nobleman's house in the middle of Moscow is Solyanka, a spot that has morphed from an indie bar-cafe into the hottest underground mecca of all that is cool in Moscow. The multi-functional art space publishes a monthly magazine, hosts guest lectures and is home to a trendy boutique. And it serves food. Oh, and it's a club too. The crowd is gorgeous, fashionable and young. You know, the so hip it hurts types from all around Europe.
The Music
The place has a soundsystem suitable for a rock concert, so get ready for some ear-popping music. There are two rooms, each playing different styles. Thursdays are Russian hip-hop night, definitely worth checking out. Where else are you going to hear Russian wannabe Tupacs perform scream at each other? Definitely an experience. Other nights include DJs – including some international names – spinning new rave, techno and some house. We found Solyanka's Soundcloud. Take a listen.
The Drinks
One word: vodka. You're in Russia, don't bother with anything else.
The Food
Solyanka is named after a Russian/Ukrainian soup that uses pickled cucumber as a base. Pickle soup is definitely the best thing we've come across since the hamburger bag, plus it's full of useful electrolytes. At Solyanka, you can order a bowl of the stuff at 4AM, or you can go for with the "chef's suggestion," a burger. Apparently this is a trend that's taking Europe by storm. You can also order an English breakfast right before you're about to go home and pass out. This is all genius. More clubs should be doing this.
The Door
The door is difficult, so go into the back of your closet, and dig up something you used to rock in the early nineties and throw it on. Now, dishevel your hair a little bit, grab a couple of glow sticks, and you're good to go.
More Spots from Food Republic: