NYC: Living And Dining On The Chelsea Riviera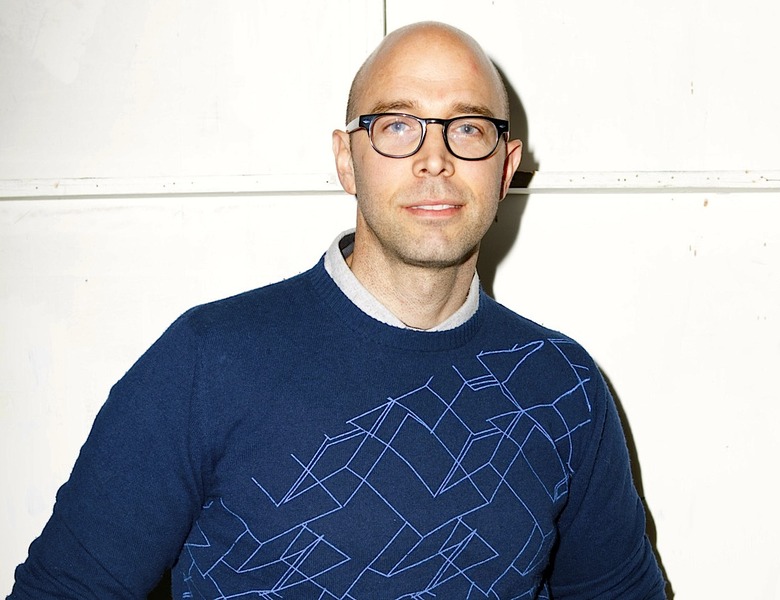 The city known for its uniquely named neighborhoods—Soho, DUMBO, Hell's Kitchen, and MePa, to name a few—just got a new one: the Chelsea Riviera. According to Luis Fernandez, the Miami-born designer behind the casual menswear label NUMBER:Lab, the area of west Chelsea just north of the Highline is experiencing a burst of restaurants, shops and hotels (case in point, the Hotel Americano on West 28th street), making it the ideal destination for food seekers, art fans and lucky denizens like Fernandez who just want to hang around the 'hood.
Designed with the mindset that menswear should be as comfortable and functional as athletic gear, no matter what the occasion or attire, NUMBER:Lab offers up a full line of apparel, from sharply tailored suits and blazers to more casual basics like hoodies and swim trunks. As he explains, every guy has a little bit of athlete in him—even if it's just running to hail a cab.
Where are you originally from, and how long have you lived in New York?

I'm originally from Miami. Cuban background. I've been in New York now for 12 years. It feels like an eternity, but sometimes feels like just yesterday that I arrived in the "big city."
Where are some of your favorite places to eat in the "big city?" 

Probably too many to name—and there is always a new place opening up that you want to check out. Lately, I've been trying to keep it in the neighborhood. We are calling it the "Chelsea Riviera," at the northern edge of the Highline. So I spend a lot of time at the Hotel Americano, at Ovest, Bottino, Pepe Giallo, Cookshop. There are a lot of new places popping up in that area very quickly. A new place just opened up next to our studio and shop, Gastro Market. It's amazing, and within a stone's throw. I cant get enough of their spicy shrimp pressed sandwich.
Any particularly memorable meals that have stayed with you through the years? 

There are several unbelievably memorable "bites" in my life: the foie gras dumplings at Annisa paired with a Cabernet Sauvignon; the deconstructed breakfast at Arzak in San Sebastian in Spain; a simple dessert I like to make is sea salt and olive oil sprinkled on chocolate on a toasted baquette. The Shake Shack burger and fries are pretty high up on the list as well, if you can stomach the lines.
Do you like to cook?

Let's just say that I enjoy watching others cook. Luckily my partner loves to cook, so it's a perfect match.
Even though you're hands-off on the stoves, do you pay attention to food labels?

Lately, I've been trying to pay attention to sugar and sodium content. Something will say "5 calories and 0 fat"—perfect, right? Wrong when you look at these two other things, and it's loaded. It is terrible for you.
What does the inside of your fridge look like?

It's healthily stocked up. We made a trip to the Chelsea Market yesterday—the best place to shop if you can get past the strolling tourists. There's lots of fruits and vegetables, Fage yogurt, lasagna and meatloaf leftovers. And, a bottle of champagne.
For special occasions on the fly, of course. Good rule to have a bottle on hand. What's your go-to drink of choice?

Given my Cuban background, the mojito is one of my favorites. But given what I said about sugar, I try to keep them moderated.
Any guilty pleasures?

Chocolate and french fries.
Switching to another crucial daily activity besides eating—getting dressed in the morning—do you wear mostly your own label? 

Yes. Now that we have a full collection, I can pretty much wear it all the time. I actually noted that I was wearing NUMBER:Lab head-to-toe in the gym this morning. For the office and my day full of meetings, I'll be wearing some of our casual tailored pieces.
NUMBER:Lab has a strong athletic appeal to it. Are you into fitness or sports, either for health or a hobby?

I like to box. It's quite addictive once you get into it. I just need more time to spend training. I am also fascinated by the gear and the uniforms of athletes. They have to be completely rooted in function. And that's what I try to do with NUMBER:Lab — bring that sensibility of the performance and the function, but apply it to the sportswear that we wear every day. I mean, we all sweat just as much in the subway or running to catch a cab, so why not have your clothes speak to that.
Final takeaway: what are some basic style rules to live by?
Be yourself in your clothes.
Wear your size — really.
Be free to explore a little, as long as you feel comfortable.


---
More stylish men on Food Republic: