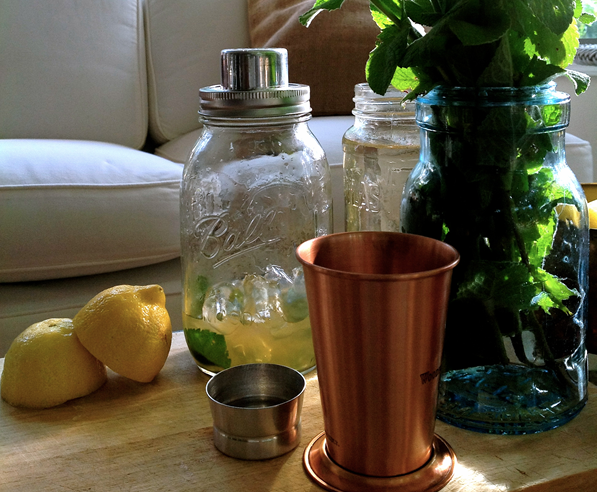 As all great inventions should, the idea was born out of open minds and one too many cold drinks on a summer day. Eric Prum and Josh Williams, two Virginia boys with an "obsession with vintage kitchenware and uncanny ability to fashion impromptu drinking tools," have developed the Mason Shaker, a four-piece cocktail shaker based around the iconic mason jar.
After six months of working on their prototype, the Brooklyn-based duo has come out with a final design. The creators have already raised over $60,000 from roughly 1,500 backers and the product is ready to be sent out to honor initial orders. The final hurdle consists of raising an additional $5,000 for the final tooling and manufacturing of the shaker. Prum and Williams have taken to Kickstarter, the world's largest funding platform for creative projects, to secure this final amount.
Check out their product introduction video, and click on the link below to help fund the cocktail shaker with a donation of as little as $1. Keep in mind that larger pledges can earn tricked-out premiums like limited first-run shakers and even Southern-style parties at a location of your choice.
Donate to help develop the Mason Cocktail Shaker!
More food and drink gadgets on Food Republic: