The Spot: M.N ROY, Mexico City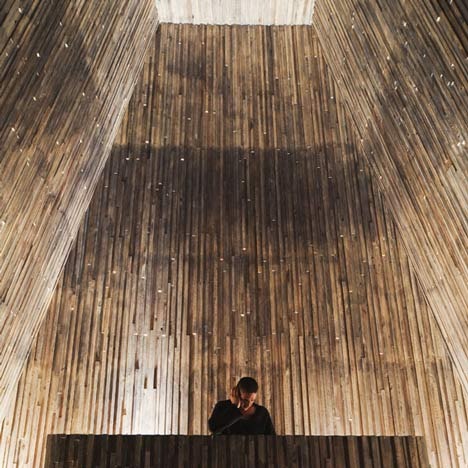 Every bon vivant enjoys great food, wine and, of course, a night on the town. From where to eat in what city to what to wear for every occasion, Food Republic's got you covered when it comes to food culture. That's why we've decided to launch The Spot, a weekly nightlife column where our nightlife insider will traverse sea and land (and velvet ropes) to bring you what's new and noteworthy in the world of nightlife from New York City to Tokyo.
The Location
M.N ROY
Merida 186, Col. Roma
06700 Mexico City, Mexico
The Scene
How about this for a mindbender: M.N ROY is a clandestine spot in Mexico City's hip Roma neighborhood hidden behind an ice cream parlor's façade and designed by world-renowned Franco-Mexican architects Emmanuel Picault and Ludwig Godefroy. The place was once occupied by and is named after Mexican Communist Party founder, M.N Roy. The hidden club attracts a creative crowd — from graphic and fashion designers to architects — from all over the sprawling metropolis.
The Music
Lots of electronic music, nu-disco a plenty. The DJs are mostly local talent that know a thing or two about how to rile up the crowd. Don't think about going early, and by early I mean before 3 AM. The DJs are spinning every week from Wednesday till Saturday till about 7 AM.
The Drinks
The impressive bar stocks a variety of both domestic and imported liquors and spirits. We did shot after shot of what else? Yup, you guessed it. When in Mexico anywhere, down the tequila, but especially when in Mexico.
The Food
While M.N Roy does not serve food, there are plenty of late-night options in the Roma and adjacent Contesa neighborhoods, from taco stands on every calle to authentic Mexican dives and even a Japanese restaurant or two. We headed to the taco stands and went straight for the tongue (tacos de lengua), after stumbling out at 7 AM, and were so glad we did.
The Door
This is where the plot thickens. The door is attended by Zemmoa, a former transexual model, actress and singer who's almost impossible to get past. Her name sounds much like French "C'est moi," meaning it's me. So when you go up to the door and try getting her attention, you're actually saying it's me in French. You can say it's me all you want, because Zemmoa probably won't look twice. Do what you can by looking the part, and if possible, show up with a good looking group. Once you get past her, you'll forget about all the hassle as you'll be walking into one wild fiesta.
More Spots from Food Republic: