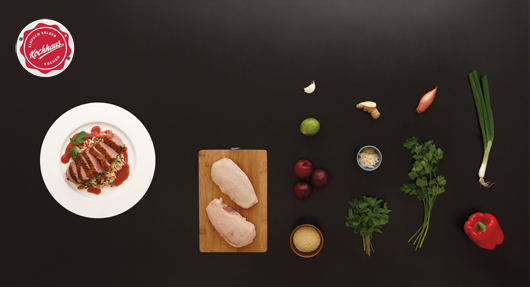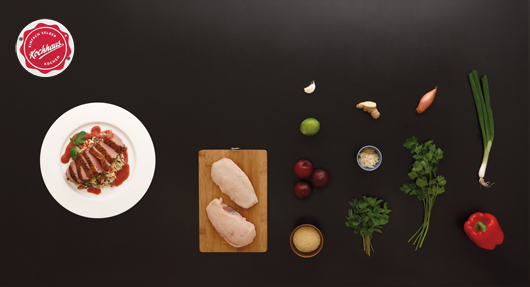 Hidden in a 1950's-era building in the heart of Berlin is Kochhaus, or "cooking house" — a grocery store that is revolutionizing the way we shop for our food. The approach is simple: Encourage people to cook for themselves by streamlining the steps involved in putting together a meal.
Once shoppers enter the store they are welcomed with 20 stations, each dedicated to preperation of a single dish. In each station, a customer will find all the necessary ingredients for the dish prepackaged with exactly how much is needed, in addition to an artistic photo of the final product, featuring a colorful, step-by-step recipe pamphlet. On any given day in Kochhaus there are three starters, two salads, one soup, four vegetarian dishes, three fish and four meat main courses, and two to three desserts available.
There are some guidelines: No dish costs more than 10 Euros (about $12.30). No dish takes longer than an hour to prepare. There are no more than 12 steps to any recipe, and there are no more than 20 recipes featured in the store at one time. The store also tries to keep waste minimal by including exactly how much of each item is needed for a single serving in the packaging.
The store's founder, Ramin Goo, keeps costs low by doing as much as he can in-house. The graphics for the posters and recipe pamphlets, as well as the packaging, are all done in the store. According to him, the secret is keeping things as simple as possible. Following the success of the first location, Goo opened a second location, also in Berlin. We're digging the concept. Kochhaus is a genius way to get more people cooking fresh, homemade meals.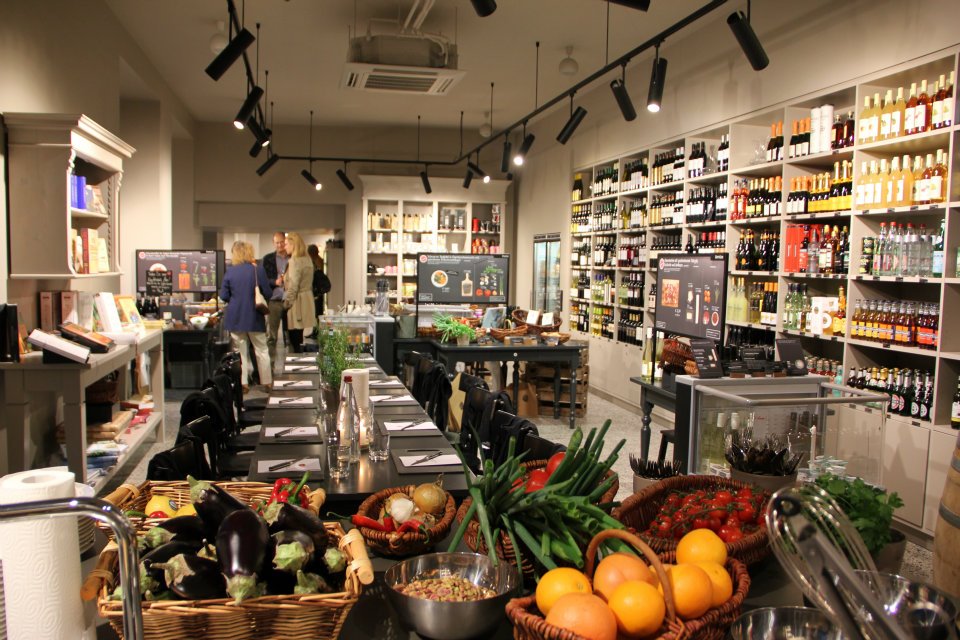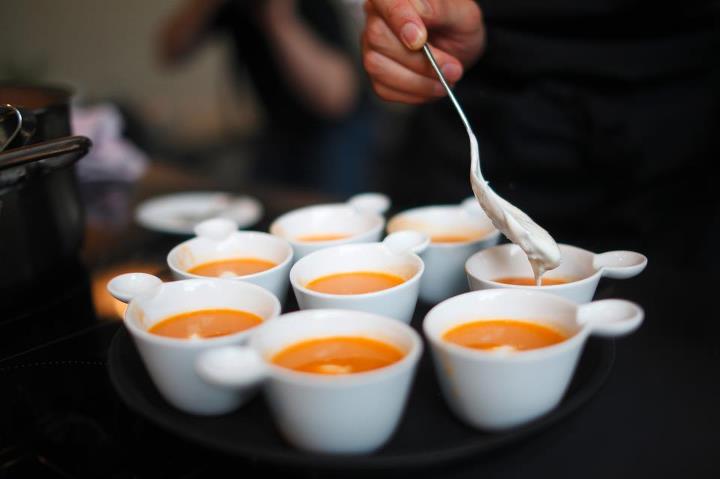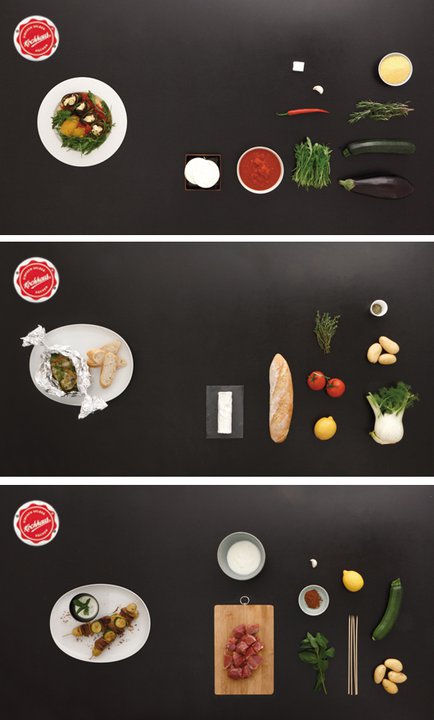 Kochhaus
Akazienstraße 1
Berlin, Germany
030 577089100
Schönhauser Allee 46A
Berlin, Germany
030 577089100
kochhaus.de