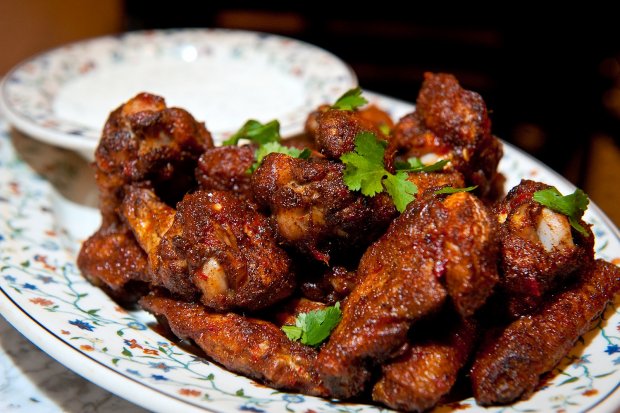 I've noticed a trend in my happy hour habits and I think it's because you never realize it's almost football season until it's upon us. At every actual trendy and so-crappy-it's-trendy bar I've been to lately, I sit down, order a drink and am immediately struck with a craving for wings — whether I'm hungry or not. These are cravings I indulge, because high-end wings are frequently awesome and low-end wings are guaranteed to be awesome.
I love the process of making wings at home — I'm actually formulating a few recipes for our next test kitchen as we speak — because of the magical final step: the bowl toss. Sounds football-appropriate, right? Bowl toss? I use my giant stainless steel bowl for literally nothing else. Some of these upcoming wings will be stuffed with unlikely things, others doused in homemade ghost pepper sauce. That's right. I found ghost peppers. Everyone hide, it's game-changer time.
Get a big head start on wing season by trying out some of last year's big winners, and gear up for the greatest wing recipes Food Republic has ever drafted.
---
More chicken for lunch on Food Republic: