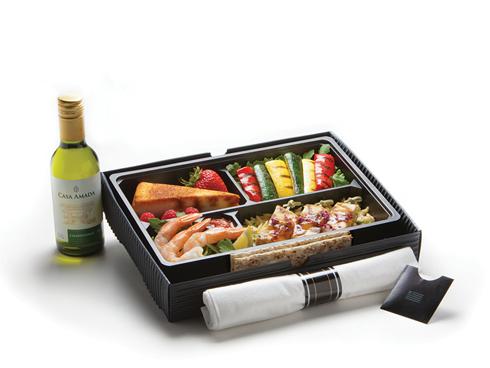 US Airways announced this week that for an extra $20 you'll now be able to upgrade your complimentary meal in international coach class to something that sucks far less. Maybe not even at all. The new service is called DineFresh and, had we the fat travel budget, I'm sure I'd be the first one on a roundtrip flight to the nearest international city to see what the buzz is about.
Instead of foil-wrapped plastic ramekins of something chicken-like, something green and, my personal favorite, something resembling but possibly not actually dessert, your food is now recognizable and comes with wine. Not Warm Battery Acid Cabernet, but maybe a nice Montepulciano. I'm a strong proponent of bringing my own food on planes, international and domestic alike, and for $20 I'd rather cook 'n carry. So here are a few recipes that taste good at room temperature and keep in a container for the duration of most non-Singapore flights (ahem!), all for $20 or less.
I don't imagine they've addressed the problem of seatmate hostility when one is chowing down on DineFresh shrimp cocktail while their neighbor is poking sadly at a little container of something salad-esque. You know, with those ashy little carrot shreds.
---
More travel tips on Food Republic: