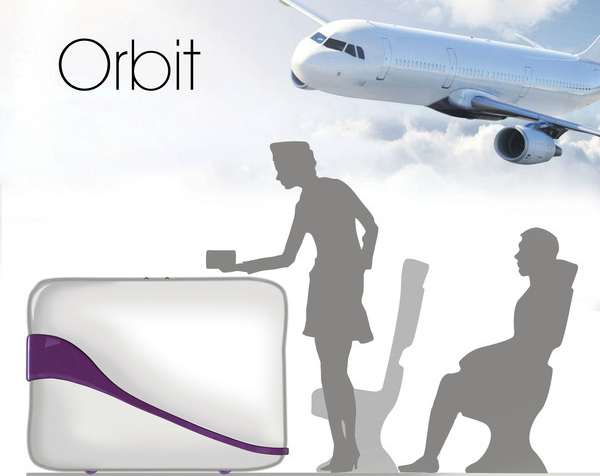 Between paying for checked luggage, long security lines (plus Mossad-like interrogations) and filthy waiting areas, flying these days has really become the pits. And that's before you even get on the plane — where cramped cabins and cups of warm Diet Coke as lunch greet you.
But the worst part of flying is getting stuck behind the snack trolly on the way to the bathroom. That bathroom you really, really needed to visit five minutes ago. The worst thing. Enter designer Heather Dunne, a student at Staffordshire University in England. She has created the Orbit, an ultra-narrow, pressurized cart that might just revolutionize the way we travel (or at least get to the loo quicker on flights).
The Orbit is made to hold up to 60 meals and operates with a pressurized shelf system. Meaning once one meal or drink is removed, the next pops into place. Also so your friendly flight attendant won't have to bend down for your precious Diet Sprite. The Orbit is only a concept, but this is the sort of thing that we could see Virgin or Jet Blue pioneering soon. Are you listening, Richard Branson?
[via Business Insider]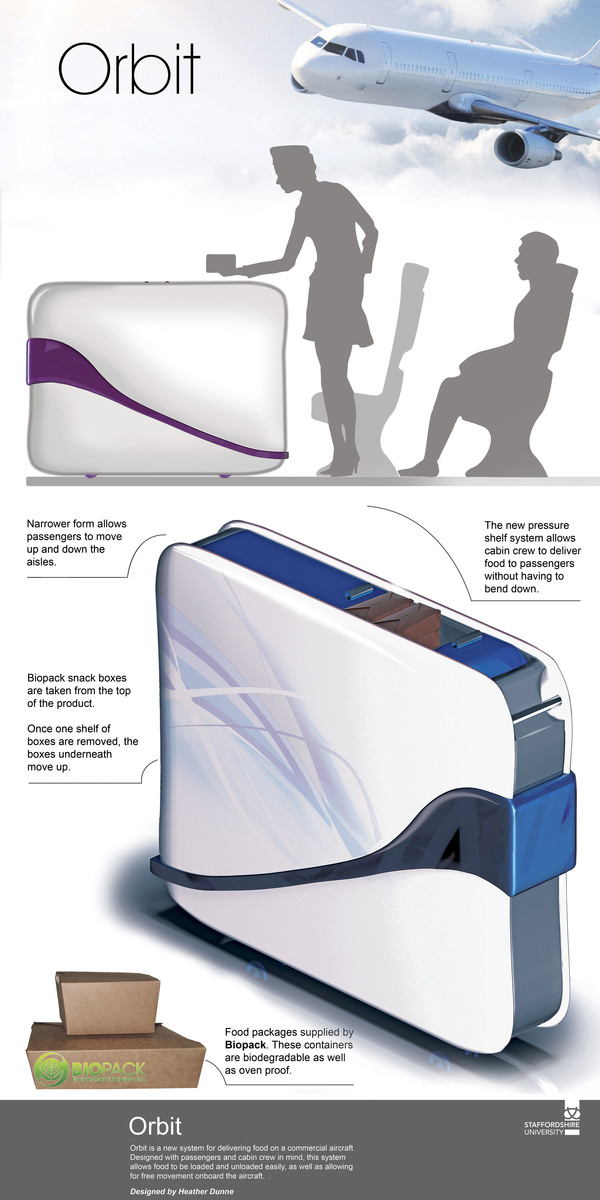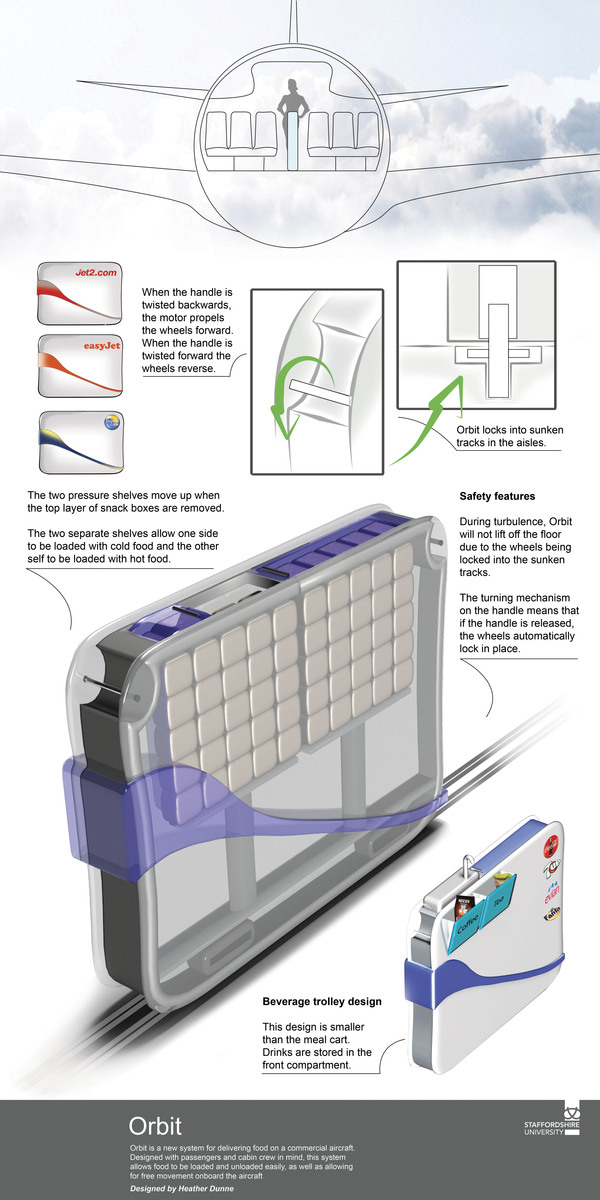 ---
More Airline Coverage On Food Republic: