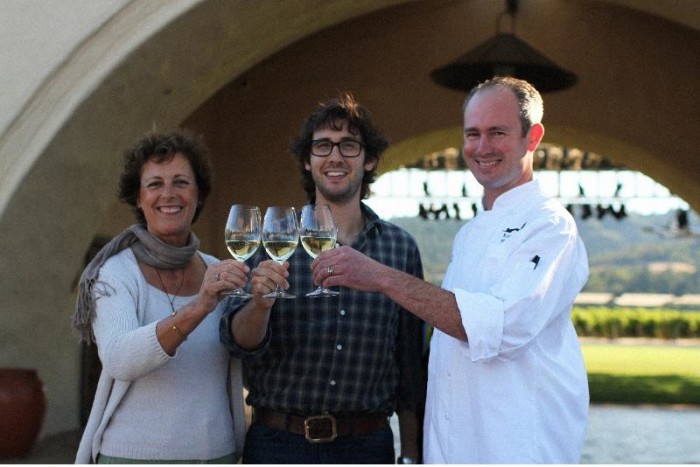 Maybe writing hit singles isn't enough anymore. How else to explain why Dave Matthews, Train and now Josh Groban are taking time out from their touring and recording schedules to stomp some grapes? (Figuratively, we imagine.)
Groban joins the popular musicians turned oenophiles with today's announcement that he's, ahem, pairing with Robert Mondavi on a new wine for 2013, which will coincide with Mondavi promoting Groban's next album. The Los Angeles musician recently closed out the Napa winery's summer concert series, and now will take their collaboration further.
RELATED: Train Is So Into Wine. Grape Geeks!
From the release:
As Josh begins writing and recording his next album next month, he will work closely with Robert Mondavi Winery's Director of Winemaking, Genevieve Janssens, and Winery Chef, Jeff Mosher, to further unite the Winery's values of wine, food, and the arts. They will collaborate on a yet-to-be-named Napa Valley wine, made at Robert Mondavi Winery and scheduled for release next year. In addition, the winery intends to create promotional programs and materials such as special in-store displays featuring Robert Mondavi wines and a new Groban album, to be released early next year. Downloads of Groban's newest singles will be made available through in-store Robert Mondavi Winery displays, online and through mobile applications.
"I am honored to be partnering with the Robert Mondavi Winery," Groban says. "Fine wine and the arts are a natural pairing, so collaborating with the people at Mondavi to promote their wines and my upcoming album feels like an organic and inspired endeavor."
Oh, and we should point out that while singer-songwriters and winemakers are getting along swimmingly, some moscato makers aren't happy that rappers are rhyming about their grapes. For more, check out Rappers Love Moscato, But Does Moscato Love Rappers?