The Spot: Ruby's Chariots Of Fire, London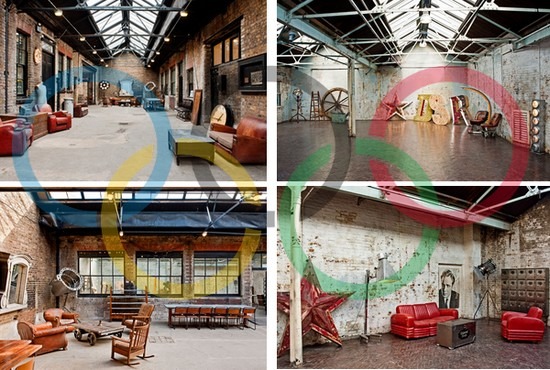 Every bon vivant enjoys great food, wine and, of course, a night on the town. From where to eat in what city to what to wear for every occasion, Food Republic's got you covered when it comes to food culture. That's why we've decided to launch The Spot, a weekly nightlife column where our nightlife insider will traverse sea and land (and velvet ropes) to bring you what's new and noteworthy in the world of nightlife from New York City to Tokyo.
The Location
Ruby's Chariots of Fire
76 Stoke Newington Road, Hackney, N16 7XB, UK
Noon – 11PM
The Scene
There is a lot of buzz surrounding this pop-up spot in trendy East London. The people behind Ruby's Basement Bar, a sexy speakeasy also in East London, have decided to convert a 6,000-square-foot warehouse into an Olympic drinking establishment. The bar will only be open for one weekend (August 4-5) to celebrate the Olympics.
The Music
DJ Miles Hatley will be spinning during the two-day event. Although not much has been said about what type of music to expect, we suspect a wide variety of adrenaline-pumping tunes to complement the races.
The Drinks
Known for their mouthwatering cocktails, the Ruby's team is not one to disappoint. Favorites from the original outpost that are rumored to be on the menu are the Blackberry Mojito and the Chili Apple Martini. Plus, some themed additions, like the "Going for Gold" tequila cocktail. A wide variety of British beer will also be available.
The Food
Local "guerilla gastronomes" Hidden Dining will be providing guests with home-made bar snacks in addition to a traditional British sit-down dinner. Details on the menu are being kept a secret, but founder Claire Roberson is known to put on spectacular dinner parties in various hidden locations around London, from basements to clothing factories, under various guises.
The Door
Entry is free, but RSVP is a must. Shoot an email to rubys@castlegibson.com and you should be good to go!
More Spots from Food Republic: