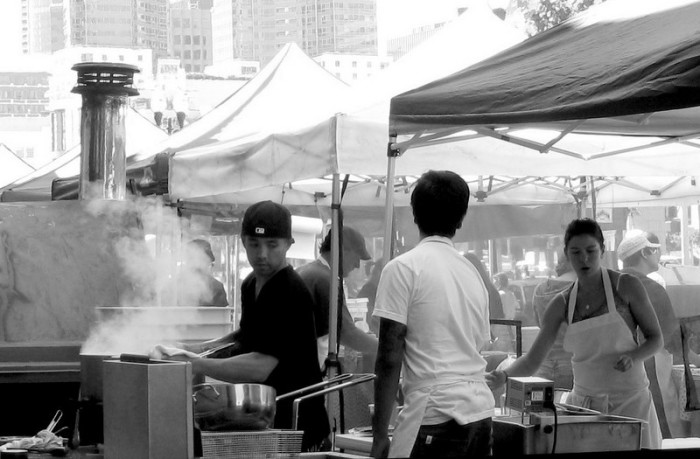 Over the past two years Hapa Ramen has served over 200,000 bowls of ramen at San Francisco's Ferry Building Farmer's Market. So, clearly, they have been doing something right. Earlier this spring the owners announced that they were opening a full-throttle, brick-and-mortar location on Fillmore Street. Even since they have run a number of R&D pop-ups where they served things like pork spare ribs, black sesame pudding and a pickled pig ear salad that made me want to fly 3,000 miles for a salad. So, basically, these guys are thinking big and outside of their original bowl of noodles.
But where is the restaurant?!
Now word comes that the owners are running at Kickstarter campaign to get them to the finish line and help build-out their kitchen (200,000 bowls of ramen can do a number on your burners). Check out the video and throw chef-owner Richie Nakano some beans.