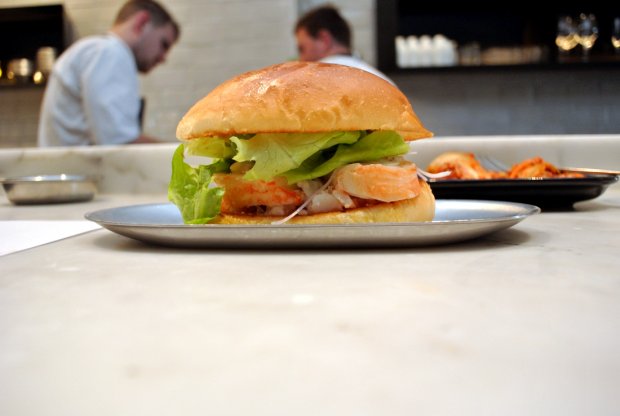 Australia has a pretty incredible restaurant scene for a nation of such low population and general far away from everythingness. I found this out during an intense 12-day trip there in January.
Our contributor Brad Johnson has also found out, filing stories from newly crowned hotspot Perth and from along the wine and truffle trail. Coffee lovers are into Australia. Rapper Lupe Fiasco is into Australia. There is so much to eat and drink, with much of it coming from homegrown talent. See: far away from everythingness.
So it's a minor shocker that Momofuku Seiobo, the newly installed restaurant in Sydney's massive Star Casino, has been named the country's hottest restaurant by national newspaper The Australian. Only a minor shocker because it's an amazing place as I found out first hand. Chang has done it again.
Here's a dispatch from the newspaper's columnist John Lethlean. Read the entire story here.
Winners last night: Melbourne's Andrew McConnell (read our interview) – the creative force behind Cutler & Co, Cumulus Inc, Golden Fields and now the Builders Arms and its outstanding dining room Moon Under Water – was named Australia's hottest chef. Hottest dish went to a Peter Gilmore pork and scallop creation at Quay, but the honour was shared with an egg, smoke and mushroom dish at Hadleigh Troy's Perth restaurant Amuse
Cafe Di Stasio was named Australia's hottest classic, while Maurice Terzini's Neild Avenue, designed by Rome-based Australian architect Karl Pickering, won hottest design. The award for hottest service went to Sydney restaurant Sixpenny, while recognition of hottest wine experience went to Sydney's Tetsuya's. (Read: The 10 Best Things I Ate In Sydney).