On Saturday afternoon New Yorkers united for a good cause in Brooklyn to raise money for the Food Bank of New York City. And to eat some very inventive hot dogs. At this year's 7th Annual Great Hot Dog Cookoff, curated by the Brooklyn Kitchen, nearly 600 people showed up to chow down on exotic, and wacky, hot dog creations from 30 teams of cooks — both professional and amateur. A pat on the back for the folks involved, who raised an estimated $12,000.
Taking home the bacon (so to speak) in the judged round was a clever piece of handiwork from amateur chefs Ashley Berman and Ericka Martins, dubbed Father and Son. The event's MC George Duran had to ask: "Why Father and Son?" Answer: the all beef hot dog was topped with a veal ragu. Geddit? (On top of the veal ragu were pickled chilis, aged Provolone and crushed Funyons all on a bone marrow buttered bun.) And that was from the amateurs.
On Pro Row, of the five competitors including Mile End, Gramercy Tavern and Marlow & Daughters, the judges decided that the kids from the Meat Hook had the superlative offering, with a housemade dog topped with roasted jalapeños, Kewpie mayo and Mexican coleslaw. So, sort of like a fish taco, but a hot dog.
A particularly weird and illogical favorite of ours was the Detox Dog made by Eric Childs and Alexei Taylor, the folks behind Kombucha Brooklyn. Judges gave it third place. This was a hot dog gussied up like a sushi roll, with dogs being quartered and grilled and rolled up in nori with sweet melon, spicy ginger, Kombucha probiotic slaw (say what?). It totally worked.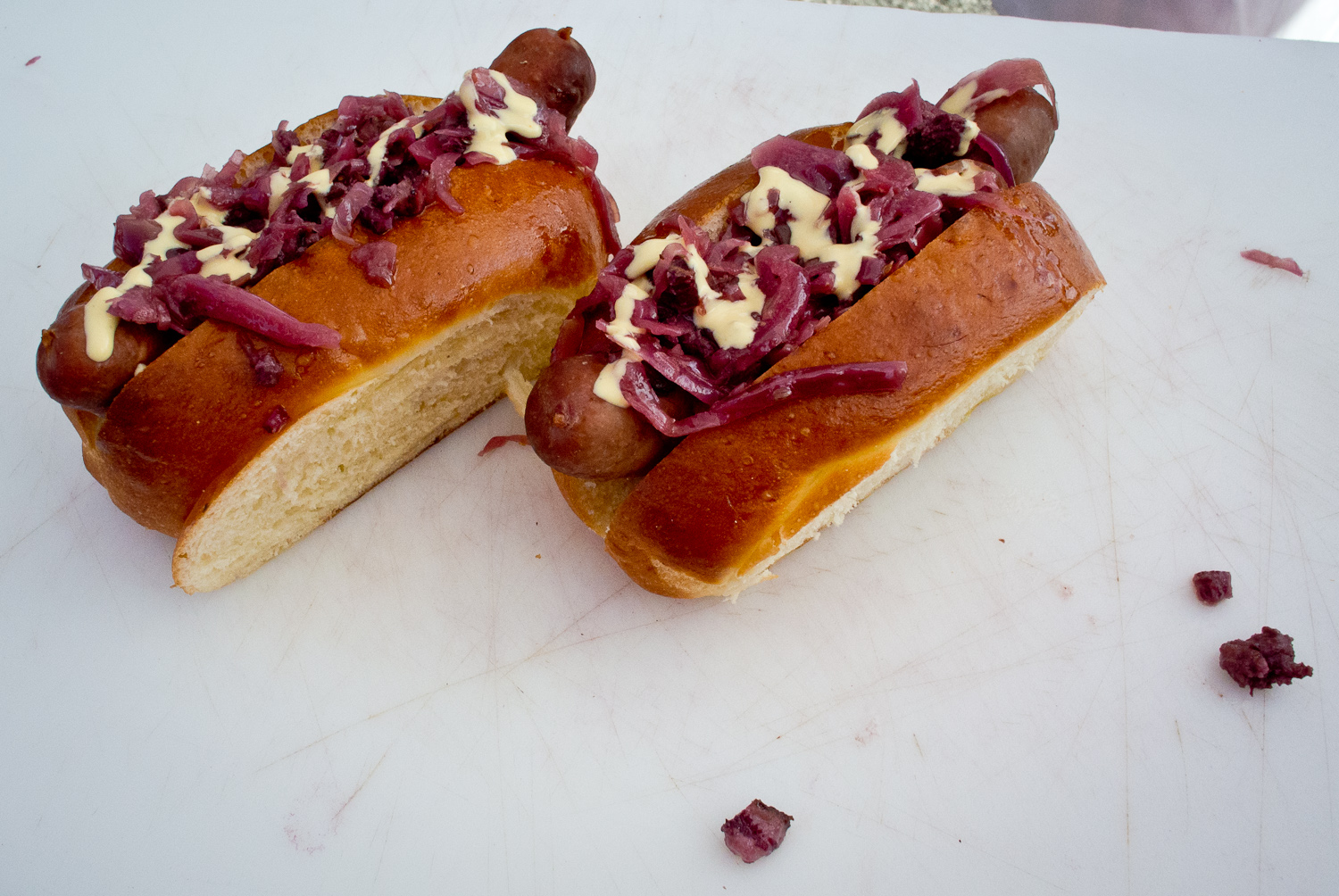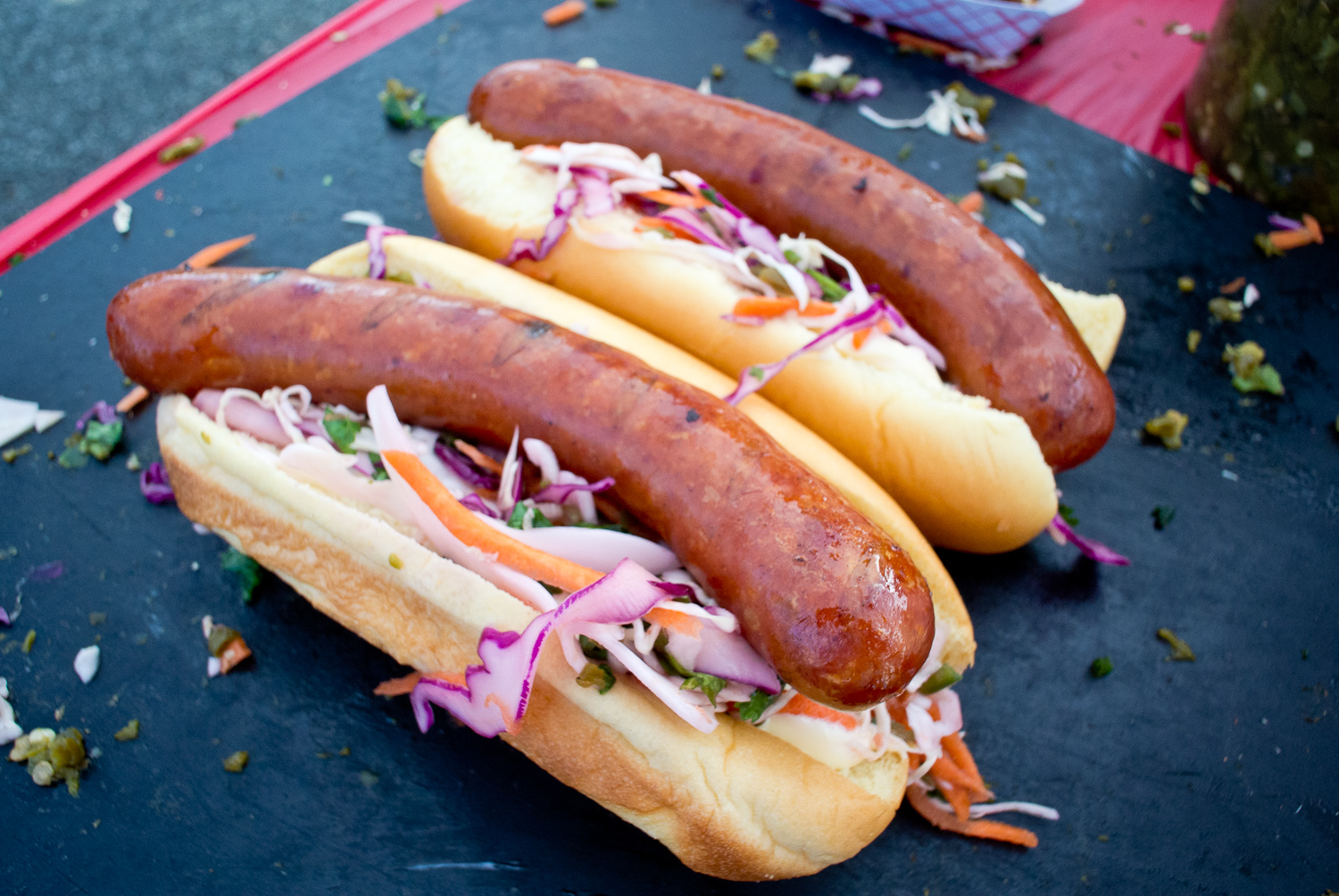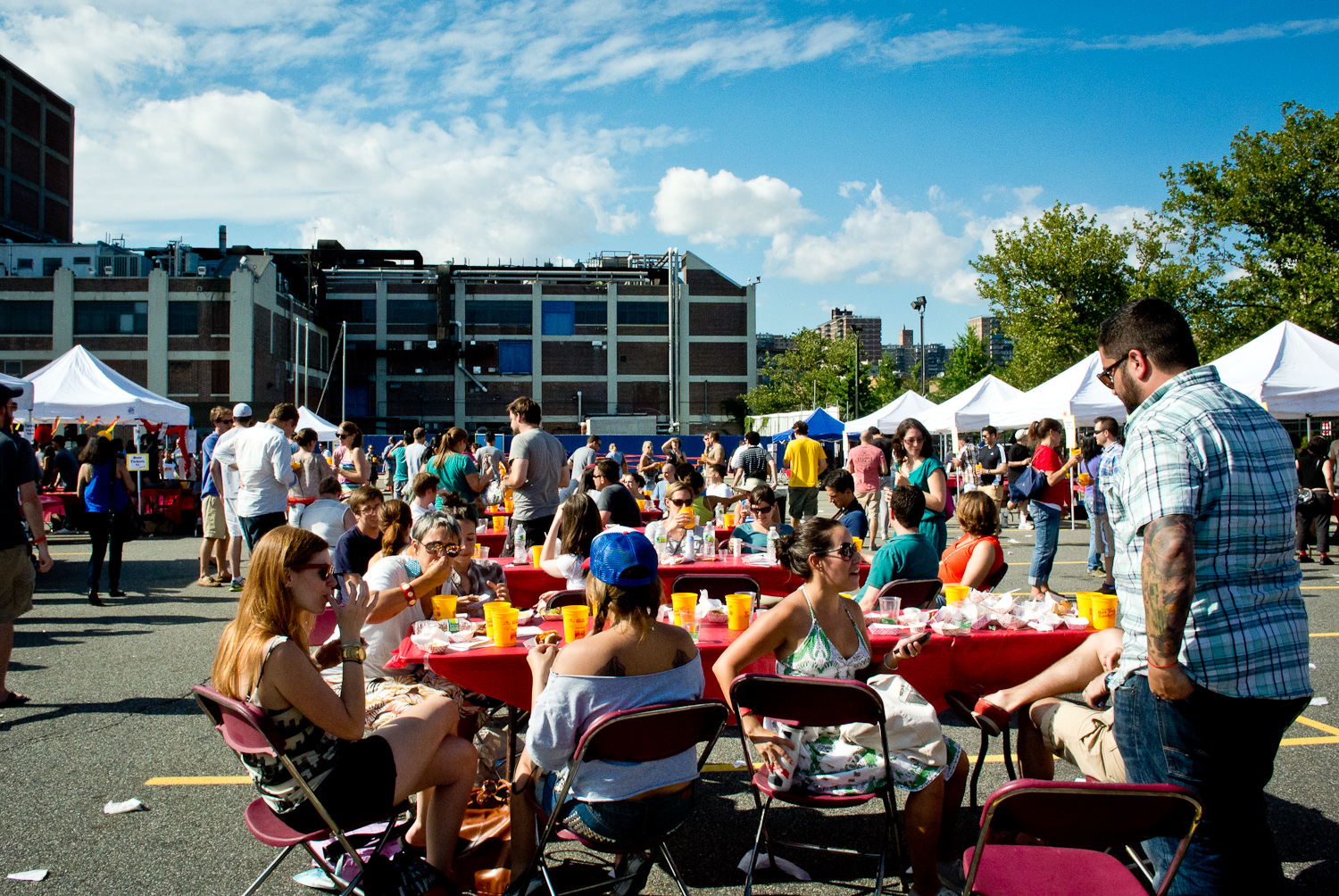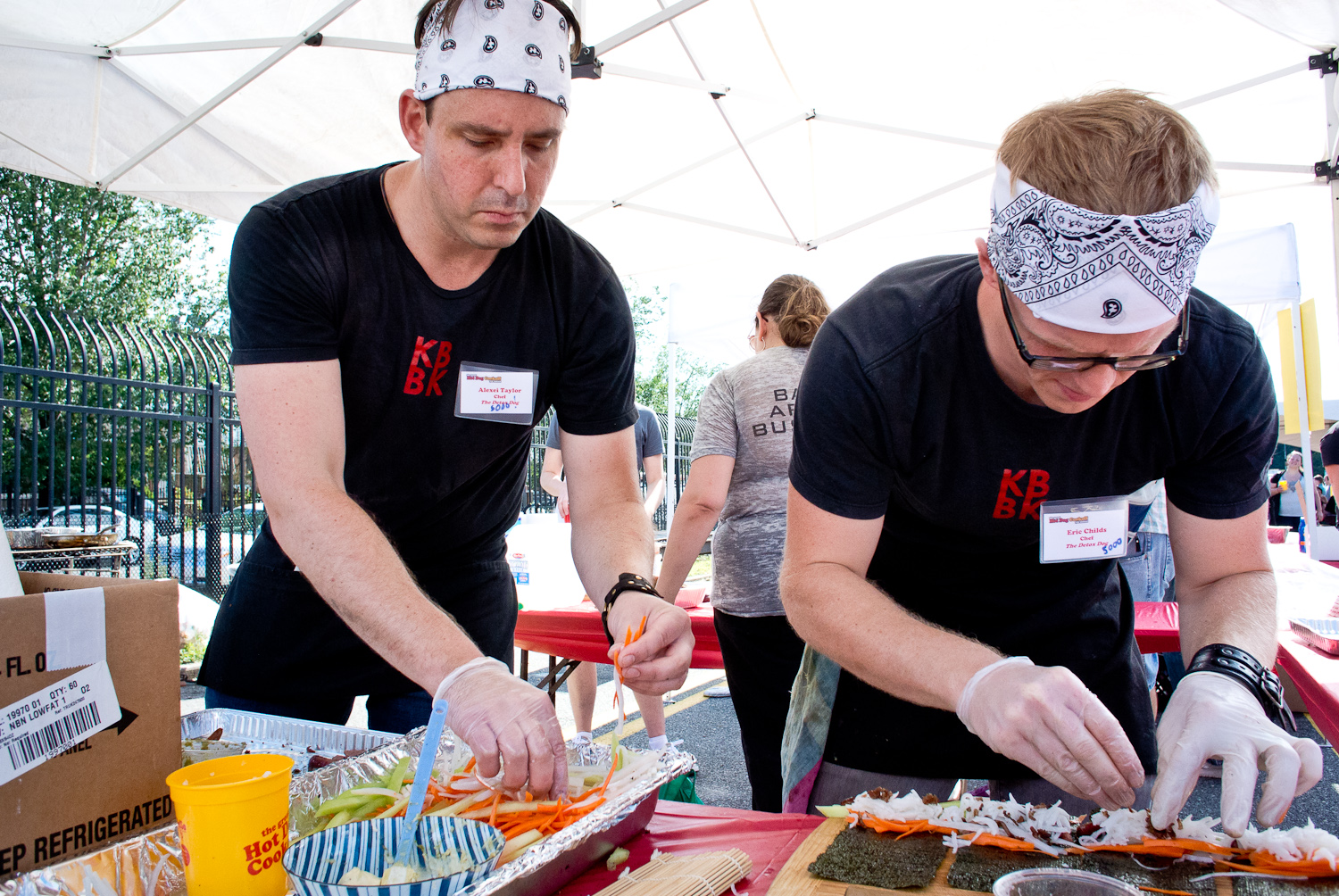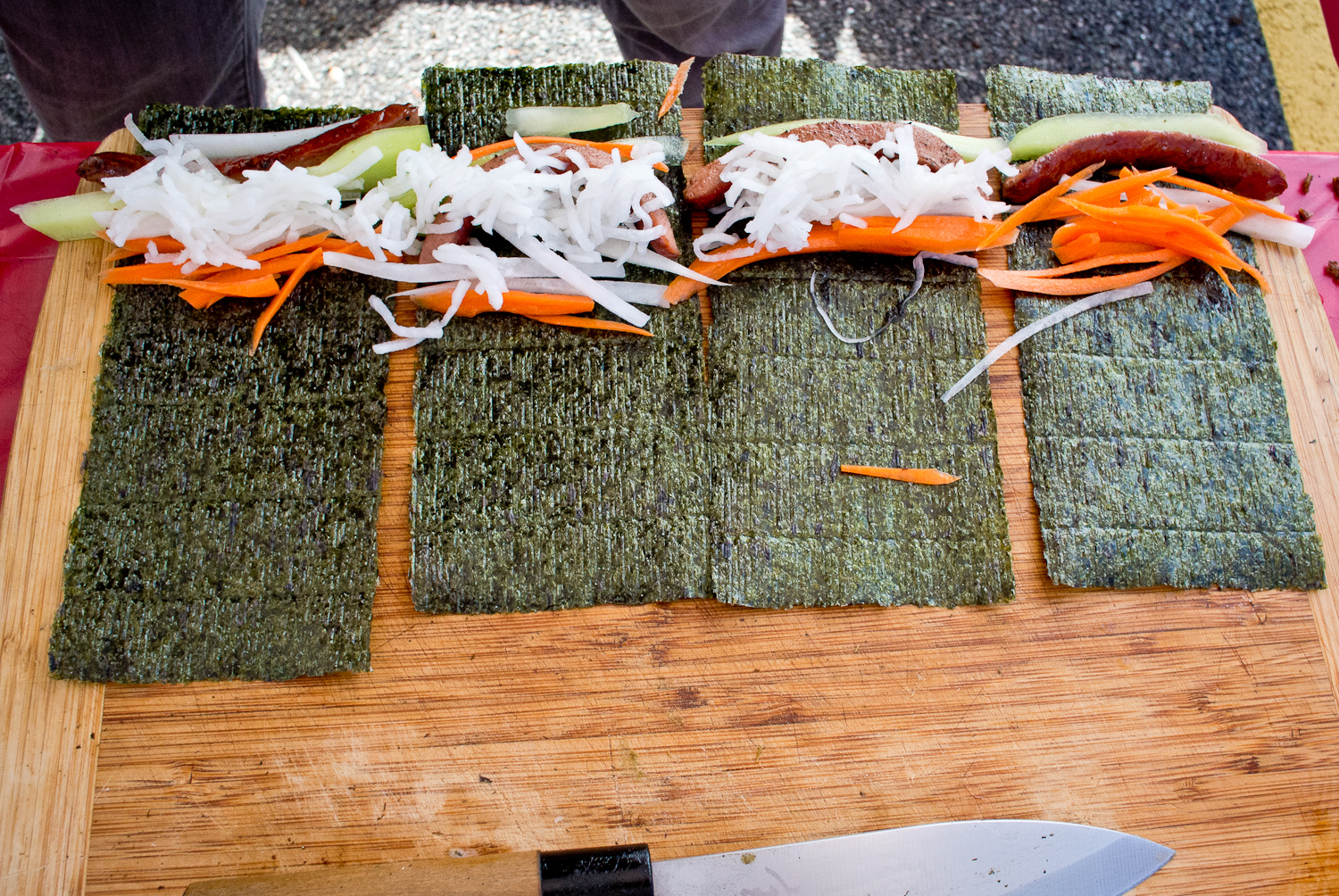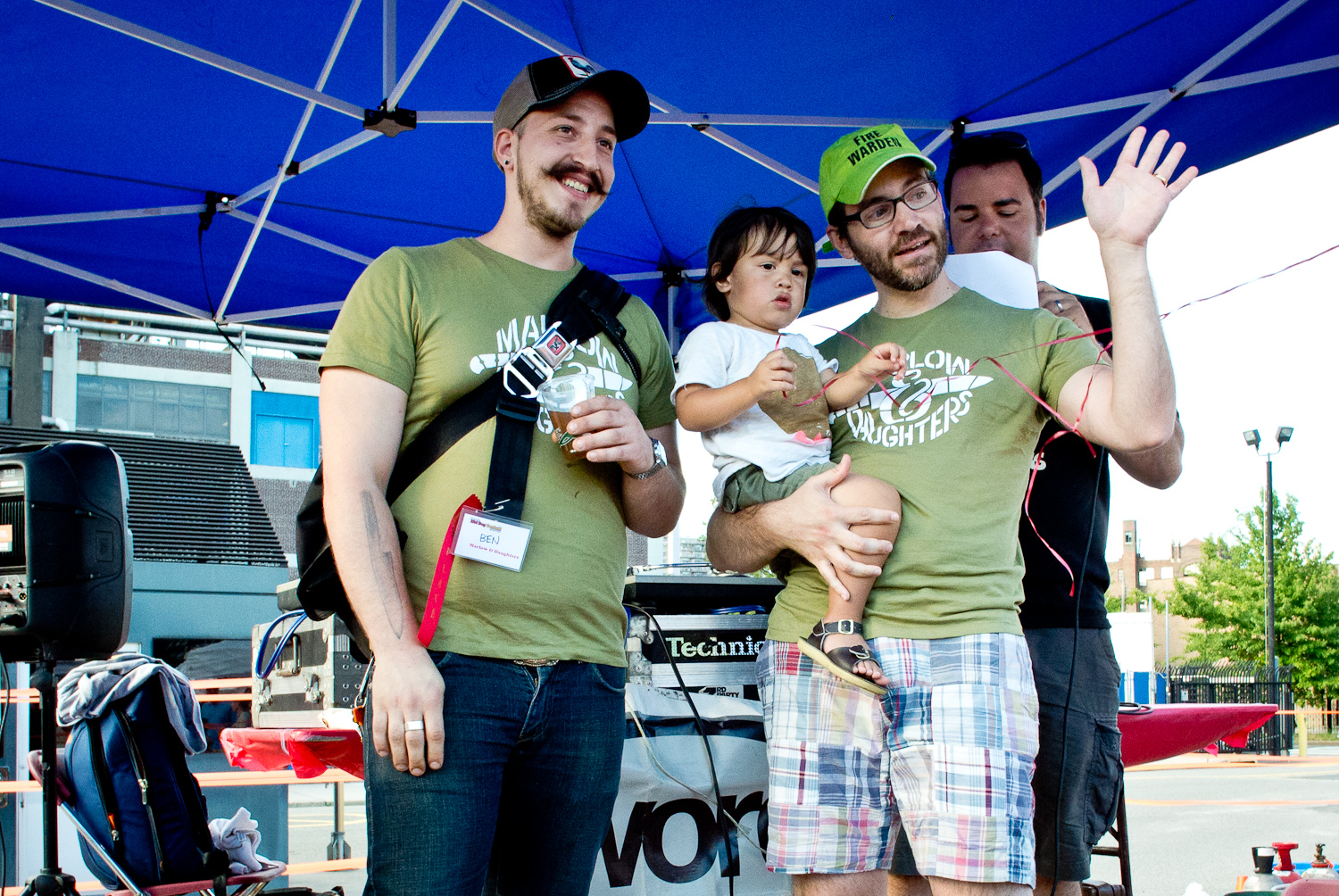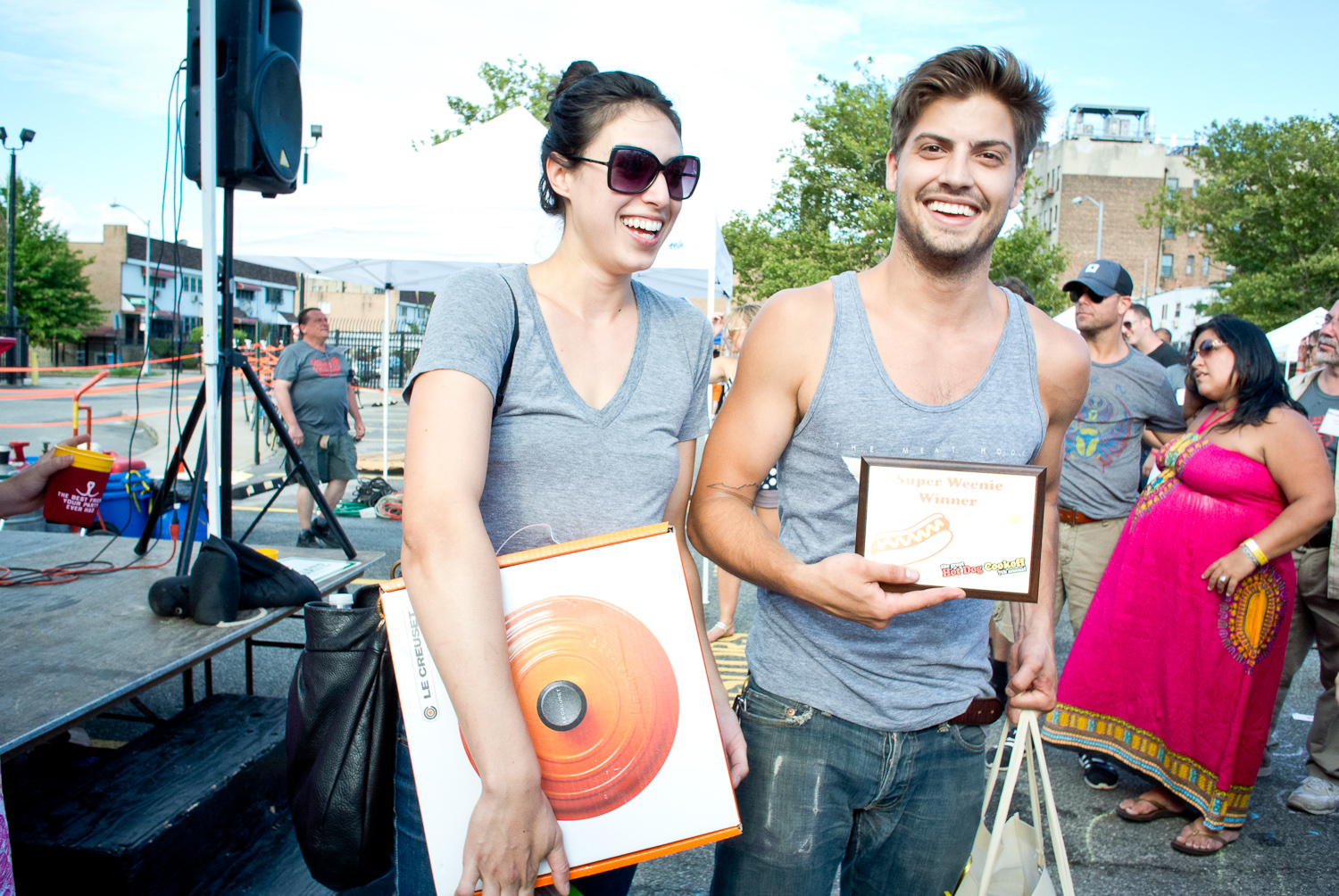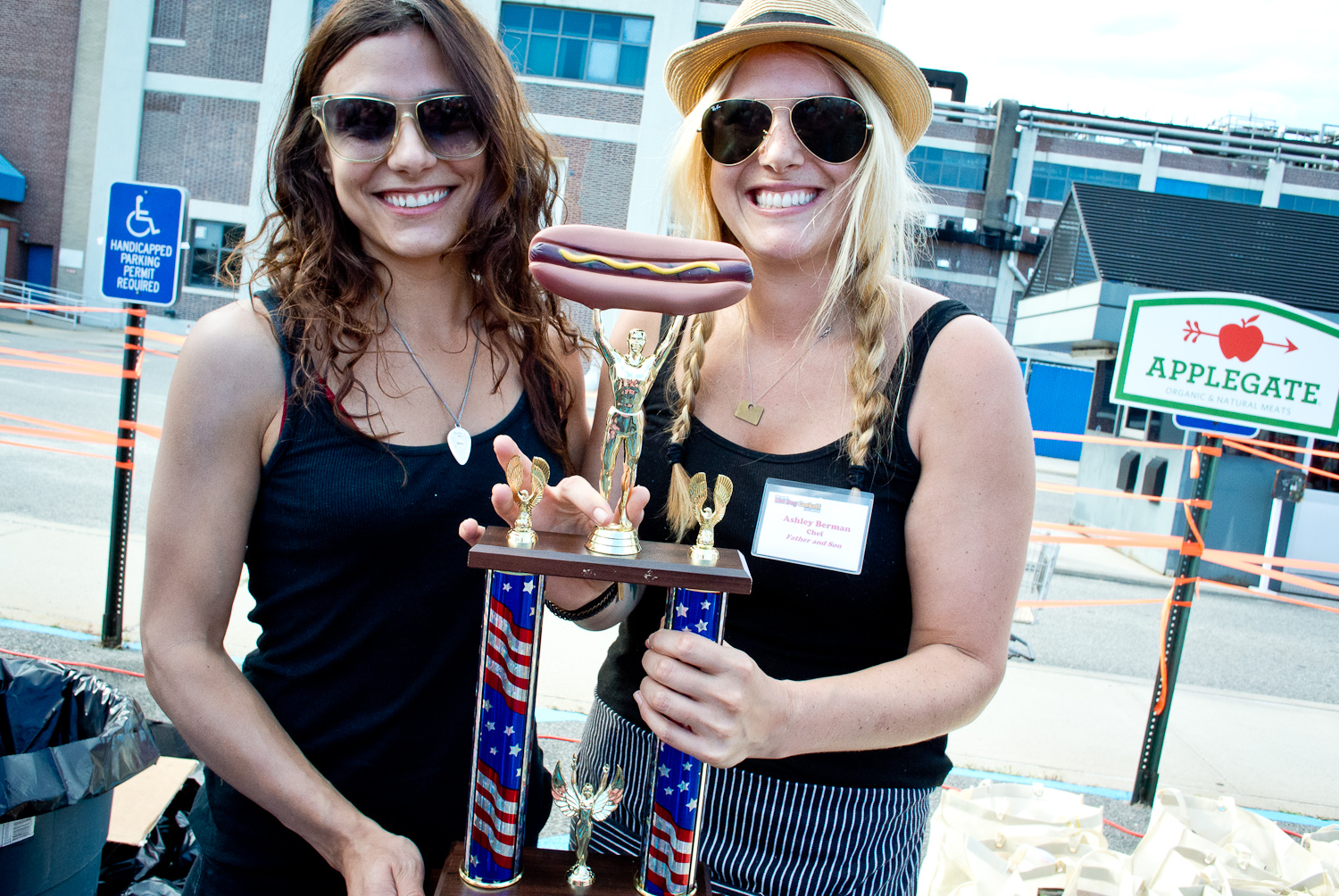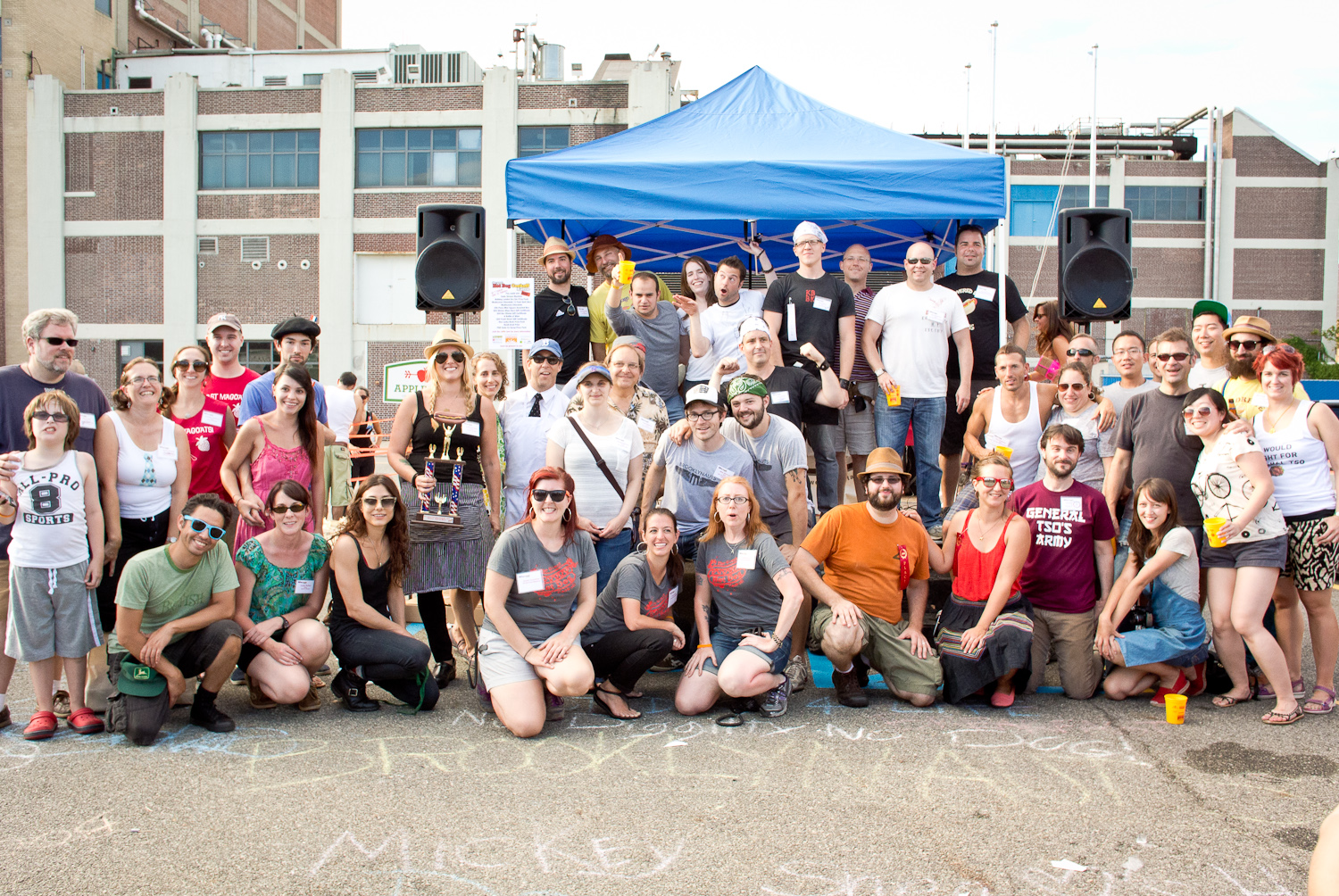 ---
More Field Reports On Food Republic: