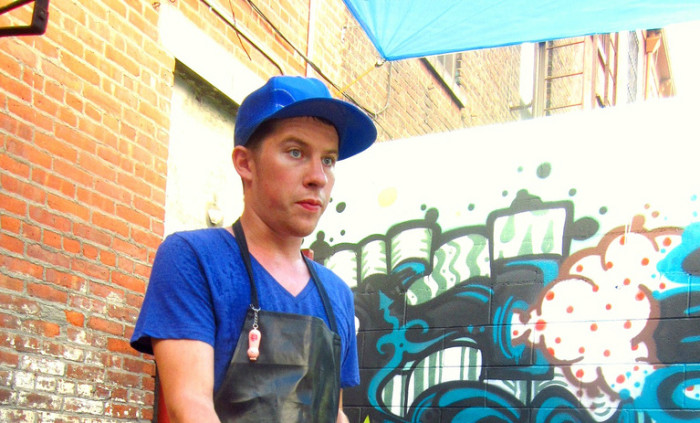 Is The Food Network ready for the Justin Warner show? Well, they have no choice now as the outspoken chef (and very qualified rapper!) won last night's "Next Food Network Star" finale after over 4.5 million viewers voted. We had money on this dude from the start, but didn't want to jinx anything.
Since we stumbled across his haute-stoner restaurant Do Or Dine in Brooklyn's Bedford-Stuyvesant neighborhood a little over a year ago (read our field report), we've been making regular trips to sample his wonderfully cracked-out creations. He once served a cold-smoked corn soup where he took honeydew, chipotle and roasted corn puree and injected the smoke from finely ground wood chips using this bad boy. Big ideas, indeed.
But now with this victory the proverbial game has been changed for Warner, a native of Maryland and former captain at The Modern in New York City. We look forward to seeing him in primetime.