You Should Be Drinking Portuguese Wines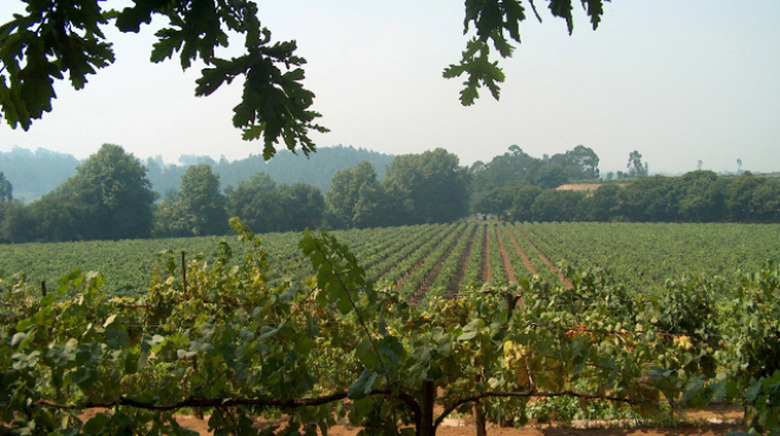 It wasn't so long ago, maybe 10 or 15 years, that Spanish wines were considered an affordable option to French or Italian. You could find them oftentimes lumped in with Argentinean and Chilean bottles at the wine shop. Soon enough, as Americans swallowed more and more Spanish wine each year, bottle prices started to climb. Today, there are still great deals in Spanish wine, but the country — especially its best-known regions like Rioja and Ribera del Duero — is no longer synonymous with affordable wine. I hope the same thing doesn't happen to Portugal.
At the moment, Portuguese wine is relatively unknown in the U.S. Most Americans are aware of port, some are rediscovering Madeira, and a good number are getting to know Vinho Verde, but that tends to be the extent of common Portuguese wine knowledge. Part of the problem is the very thing that makes Portuguese wine so intriguing: the grapes used are mostly varieties indigenous to the country and unfamiliar to Americans. You can find Portuguese Chard, Cab Sauv and Viognier, but these aren't nearly as fun as Baga, Alfrocheiro and Tinta Roriz (known as Tempranillo in Spain) in the reds and Arinto, Antão Vaz and Fernão Pires (which also goes by Maria Gomes, depending on the region) for whites.
During a recent trip around Portugal, I was pleasantly surprised at how well-made, clean and straightforward the wines were throughout the country – also, how cheap. Respectable crisp whites priced between $5 and $10; elegant, food-friendly reds for under $15. And nearly everything characterized by a style that seems to contradict what so many emerging wine regions try to emulate: the big, jammy fruit of the New World, generously oaked and overly manipulated. It's never been my thing. If it's not yours, you should look into Portuguese wines, too.
You may already know wines from Vinho Verde in the north, near the Spanish border, where the Alvarinho grape reigns. If the varietal sounds familiar, it's probably because you recognize it as Spain's Albarinõ. I found the Portuguese version of these fresh, crisp, high-acidity wines leaner and racier than their more aromatic Spanish counterparts. Another grape to know is Touriga Nacional, the most important red grape in the country. It's planted primarily in the Douro, where they make port, as well as in the Dão, Bairrada and Tejo regions. The many other indigenous grapes – hundreds, by the latest count – are often blended: another contradiction to the single-varietal wines that are so popular in the New World.
It's probably a good idea to hurry up and get to know Portugal's wines before the word on them gets out. Here are five great-value ones to get you started:
Luis Pato Maria Gomes 2010, Bairrada ($12): Aromatic and refreshing, this bright, peachy white has a hint of oyster-shell minerality. Easy drinking, but classy: a garden party wine.
Anselmo Mendes Passaros Alvarinho Trajadura 2011, Vinho Verde ($11): Zesty lime peel aromas give way to tart fruit flavors and some rounder melon notes, with a hint of the saline. Racy.
Quinta do Pinto Viognier & Arinto 2006, Lisbon ($10): This blend of Viognier and the steely white grape Arinto is rich and perfumed, with a surprisingly deep color. Unusual and interesting.
Bons Ventos 2010 Red Blend, Lisbon ($8): This simple, straightforward red blend is the winery's best seller. Light and fruity, yet dry with an underlying clay note. Highly drinkable.
Quinta Nova Pomares Tinto 2009, Douro ($16): This blend of port grapes makes for an elegant dry table wine. Fresh red fruit, some spice, and a hint of red bell pepper.
More Wine Travel From Food Republic: