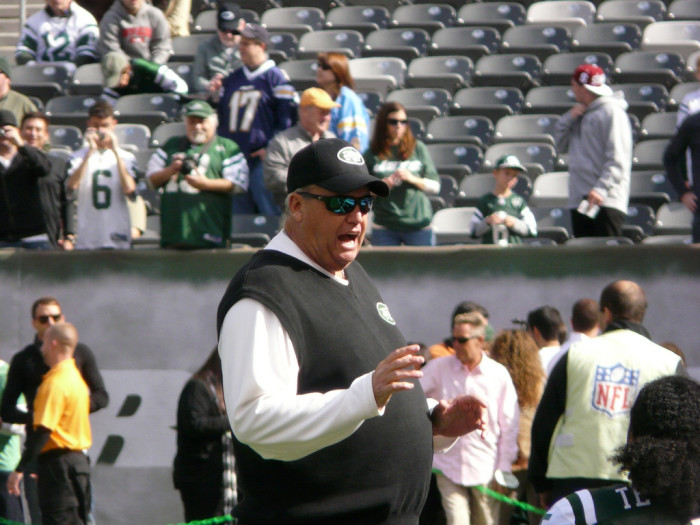 New York Jets coach Rex Ryan graces the cover of the New York Post today, looking slim in a suit (way to work those vertical stripes, Rex!) and talking about how he has shrunken down to 242 lbs and a 38-inch waist. Not bad from a guy who says he'd ballooned to almost 350 lbs.
So how'd he do it? The Gang Green coach, who had Lap-Band surgery in 2010, says that he can only eat small portions now before he starts to feel full. "My surgeon told me one time, 'How many tacos do you eat?' because I told him how much I loved Mexican food," Ryan tells The Post. "I said, 'I probably can eat about 12 tacos.'" The doctor told him that after Lap-Ban surgery he'd only be able to eat about three-quarters of a taco, and Ryan says it works; he now splits meals with his wife.
Strangely, Ryan doesn't go on to guarantee a Super Bowl win in the article. Still, we're happy for the guy. Congrats, Rex!
[Via The New York Post]