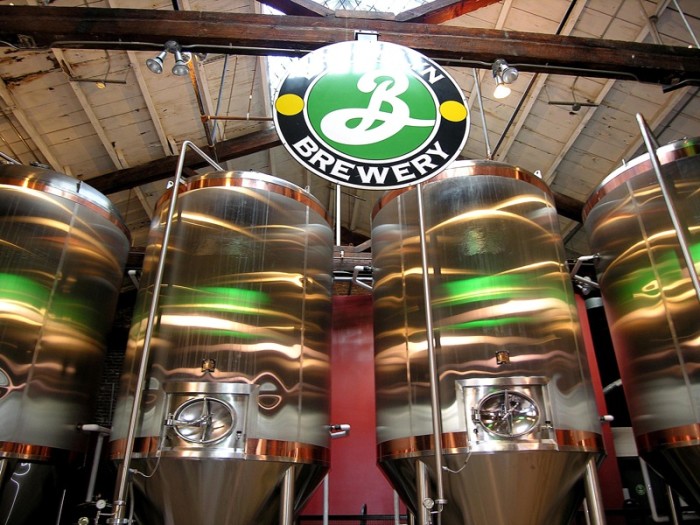 Last night, I was lucky enough to score an invite to Hopfest: Backyard Hops at Brooklyn Brewery. All proceeds from the craft beer and snack tasting benefited BK Farmyards, a Brooklyn-based farming network providing local food to reduce the city's reliance on fossil fuels and offering local jobs to boost the economy.
Participants in the walk-around tasting event included the host Brooklyn Brewery, The Bronx Brewery, Greenport Harbor Brewing, The Peekskill Brewery and Bierkraft, several of which also offered hops-growing demos. Local restaurants, including Jimmy's No. 43 and Egg, served dishes like spicy chorizo and bacon-wrapped dates. Local producers contributed to a silent auction and raffle that contained organic items and gift certificates.
And about the beer! My first stop was at The Bronx Brewery's station, where I was given a generous pour of their traditional Pale Ale. The unfiltered deep amber brew had a definite bite and a pleasant bitterness.
My next tasting took place at the Brooklyn Brewery booth, where I enjoyed the rich Gold Standard Export Kellerbier and the light-bodied, bready Summer Ale. The latter was such a perfect antidote to the humidity that I inquired about the possibility of taking home a gallon-sized jug (alas, I was told I could not).
---
More stories about Brooklyn on Food Republic: