When it comes to opening a new restaurant — anywhere — being a pair of hot tocques from the Big Apple doesn't guarantee a red-carpeted path to success. Not even for a pedigreed duo like Benjamin Freemole and John McCarthy, who honed their expertise at Wylie Dufresne's groundbreaking wd~50. But that didn't stop the two from heading for (literally) greener pastures to debut their new eatery The Crimson Sparrow, in the historic upstate town of Hudson, about two hours north of Manhattan.
The restaurant, which opened its doors only a few weeks ago on the city's main drag, occupies a historic building that dates as far back as the late 1700s, complete with a century-old stove from when it was once a bakery. Along with an impressively satisfying menu showcasing innovative compositions of the season's best ingredients and local produce — the menu features dishes like duck with black garlic, white anchovies and dirty rice — the Crimson Sparrow manages to be a new space that looks as though it's been there all along. (Check out the photos after the interview below.)
"We tried to keep as much of the historical aspect as we could," says McCarthy, who converted the bakery nook into a private dining area. From a front tavern room to an outdoor patio area that faces an open kitchen to tabletops fashioned from old doors, the extensive restaurant has a seat for just about anyone.
Read on as McCarthy talks more about the project, and his and Freemole's new roles as restaurateurs-slash-designers.
How long was the build-out for this project?
We bought it on October 30th, and then we started construction in the second week in December. And we were able to open by June 20th, so beginning to end it was a little more than six months.
What was the general aesthetic you were aiming for?
Mainly we wanted it to be comfortable and welcoming so when people walked in, it felt recognizable. We definitely didn't want to go to an ultra-modern, sleek look. We wanted something that reflected who were were, and also the town of Hudson and Columbia County. We tried to consider all of that.
Did you design it yourselves?
We did. Ben and I saw the building, and probably about 10 or 15 minutes knew where we wanted things, where we wanted to put the kitchen, the dining room, the bar. The building kind of dictated to us what we were going to do. It's probably about 3,000 square feet, and another 2,000 square feet in the courtyard, but I think it's a small 3,000 square feet because of the way things are divided. We had help from an architect, Joe Iuviene, up in Chatham. We knew what we wanted to do and how we wanted to do it, but he was able to design the structural elements of the space.
Did you always intend to design it yourselves?
We had a designer on at one point, but logistically it didn't work out with them in the city and us there. There was too much to be done on a day-to-day basis, so we just took it on ourselves.
And looking back?
I'd do it again in a heartbeat. I found it to be very, very fun. We got all the lights, the flooring, the tiles. We were able to get someone who saw what we wanted to do with the bar: Todd Siemers of S & S Fabrication in Ghent did a fantastic job. He wrapped that whole bar in riveted steel, which was really cool. We purchased quite a few things from the prior owner: the iron work behind the bar, the doors that are hanging in the private dining room. The private dining room table and the base for the door table that's in the main dining room were built by a guy named David K. Wright, who's a local up there. And then the banquette and the table in the "bakery" was done by Rob Williams of Grain. All of the painting was done by a woman named Deb Ryan. She grew up in Hudson, walked in the door, and said, "I'd like to paint your restaurant." Everything just worked out spectacularly.
How did you source materials?
Some things came from the city, like the dining furniture, but a lot of the big pieces in the restaurant are locally sourced. We purchased a lot of pieces from Hudson Supermarket, the antiques store just down the street. Lili and Loo for smaller pieces—and they've been really helpful. We tried to get what we could locally, and then things we couldn't, I'd get here [New York City]. I still have an apartment here and come down a couple of days a week, so it was easy enough.
What are those iron pieces behind the bar?
They're column iron. They were 15 to 20 feet long, and Todd at S & S Fabrication cut them down for us, and then we mounted them into the wall. There's also some under the stairway in the patio. It looked really cool, and it kind of ties the place together.
What was that process like up in Hudson, especially with regards to it being such a historically-minded town?
We appeared before the planning committee and laid out our plans and a proposed menu of what we wanted to do. It took them maybe 15 minutes, and then they said, "Welcome to Hudson." I don't know if that's the reception New York restaurateurs get [laughing].
No way. Not at all.
In a city with 10 million people, you've got 8 million opinions. People in Hudson also have opinions and concern about their community, but there's also a level of appreciation for people who are willing to move there and open their businesses—it's a very entrepreneurial place. Warren Street, I think, has the independent businesses of any town in Columbia County. It's incredible.
What were some other factors compelling you to open a place upstate instead of Manhattan, or Brooklyn even?
Well we bought the space, which is two buildings combined, for a total of maybe 10,000 square-feet. Outside of winning the lottery, I don't see that being possible in the city. The space we own next door is being reconstructed as a bakery for Loaf. They've been great to us, and we've been able to use their bread in several of our dishes, so that's a relationship that I think is going to be great for both of us. I've never opened a restaurant in New York City, but to anyone who reads Eater, or the blogs that cover openings, I gather it's a daunting process.
How many seats in the restaurant?
98 total. Outside it's laid out for 36 people.
Any sweet seats or favorite perches?
The courtyard's a beautiful place to be. I think it's great to be able to sit and face the kitchen and watch how everything works. It's fun for some, theater for others. I'm really enamored with the bakery as well, especially in the colder months. I like all the rooms. I would definitely drink at that bar—often.
And you will.
I will!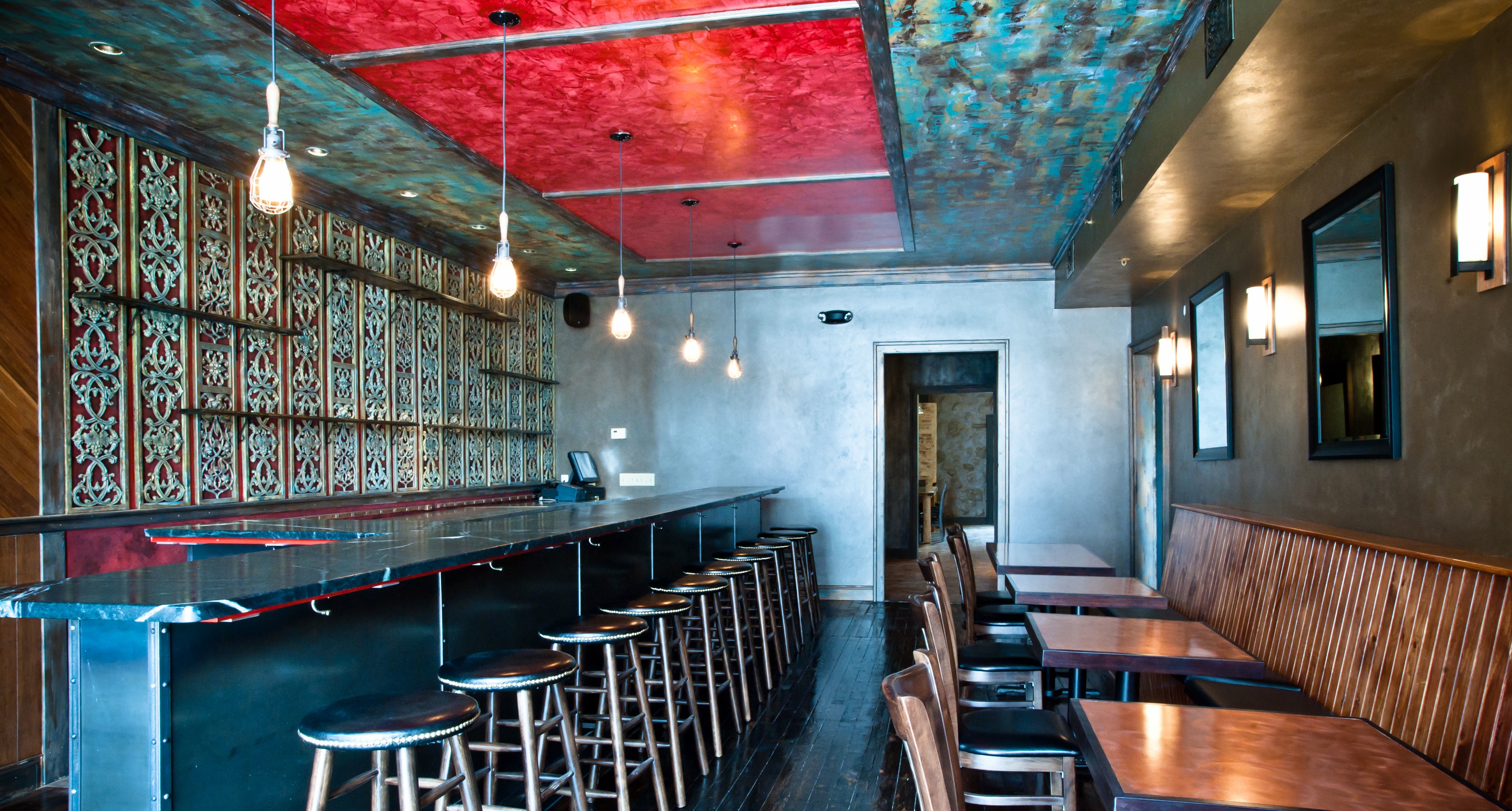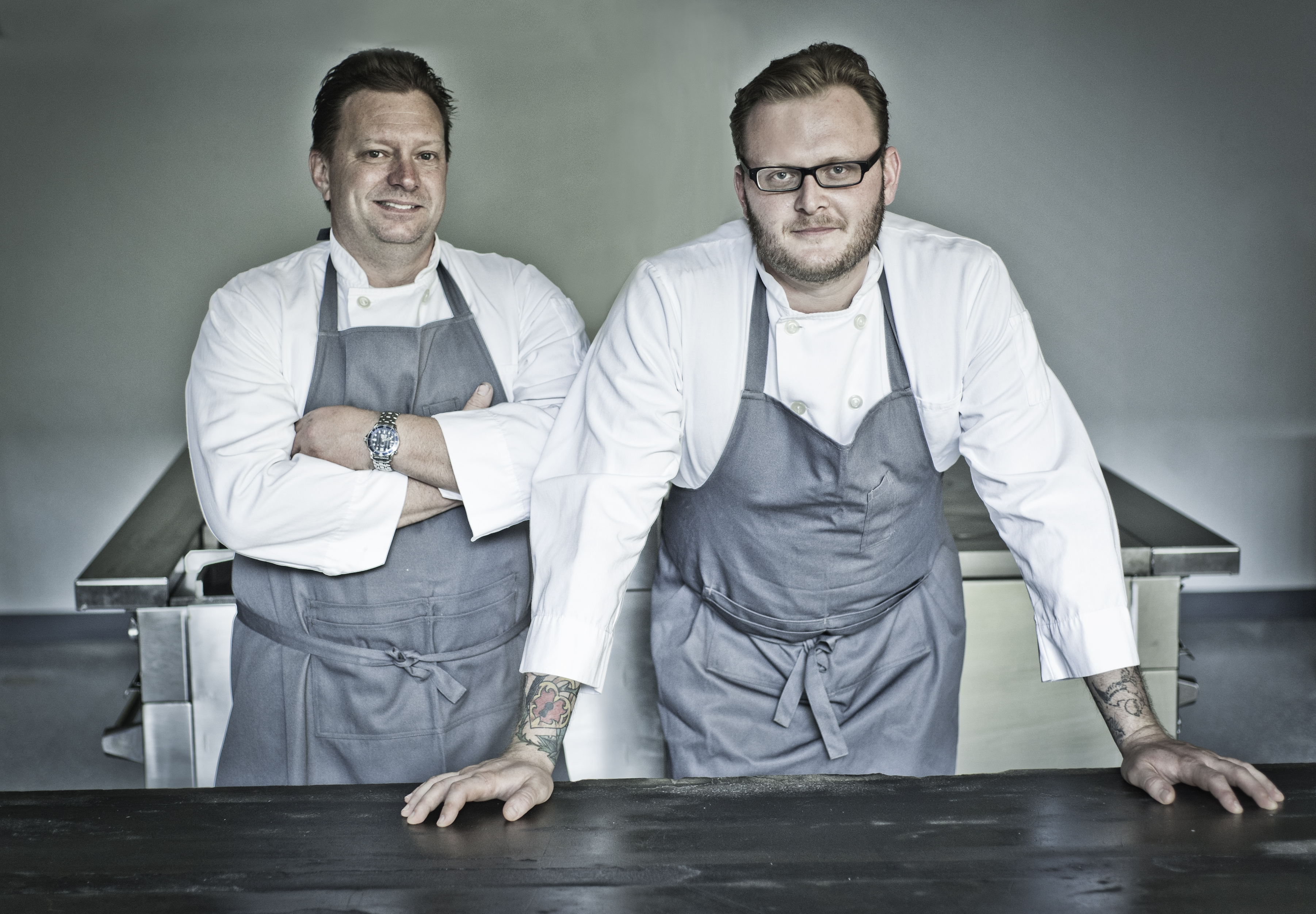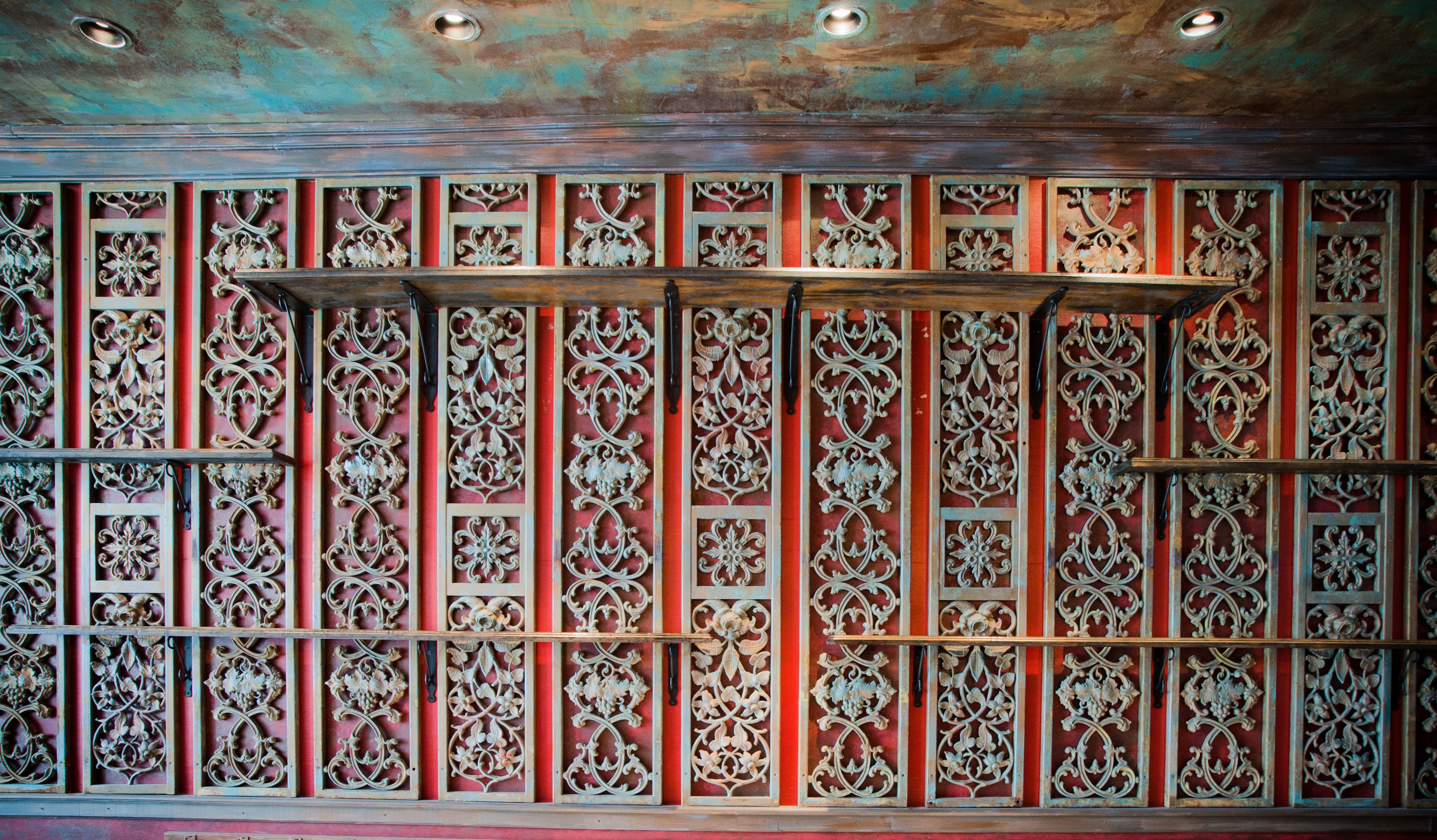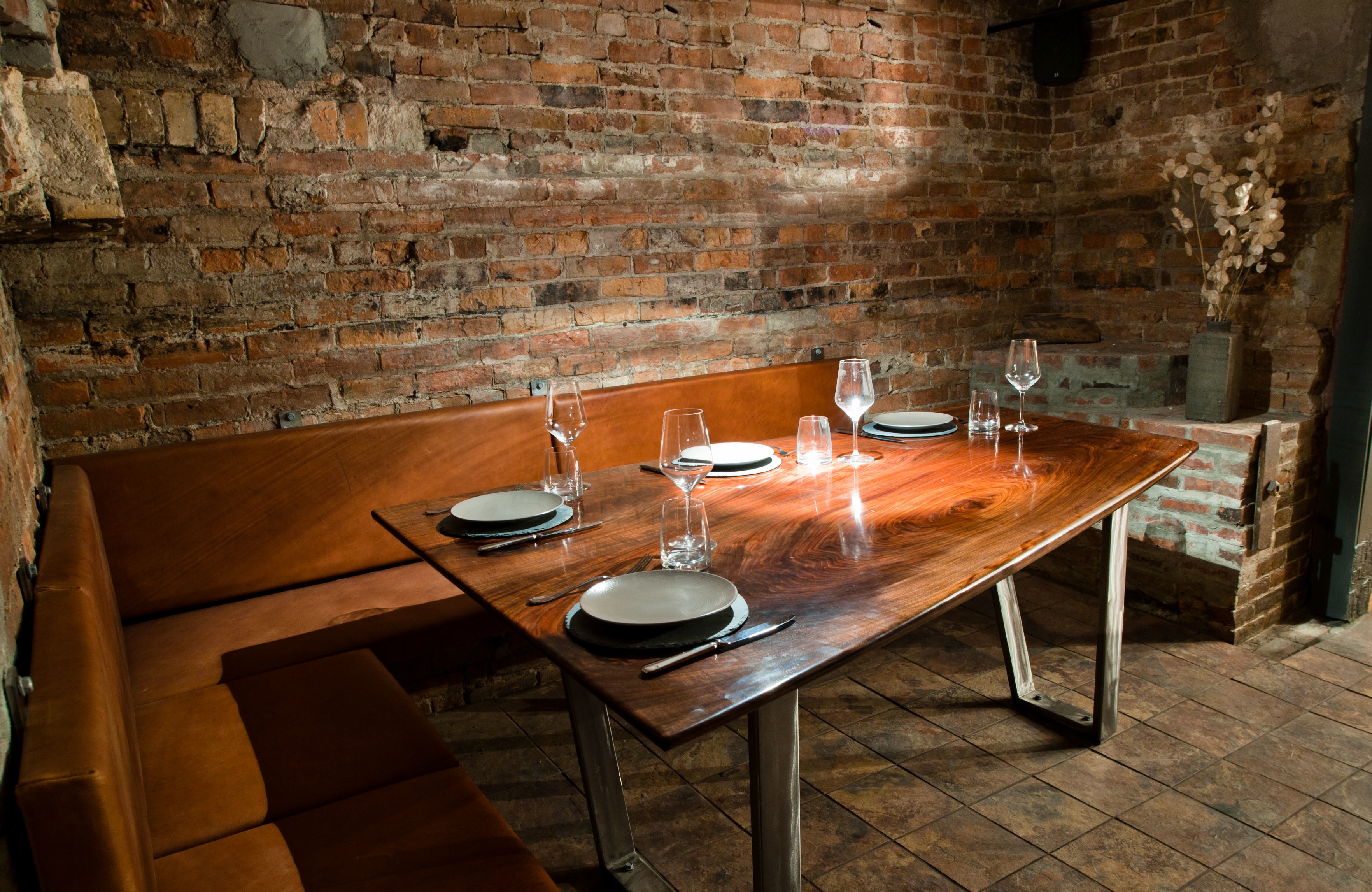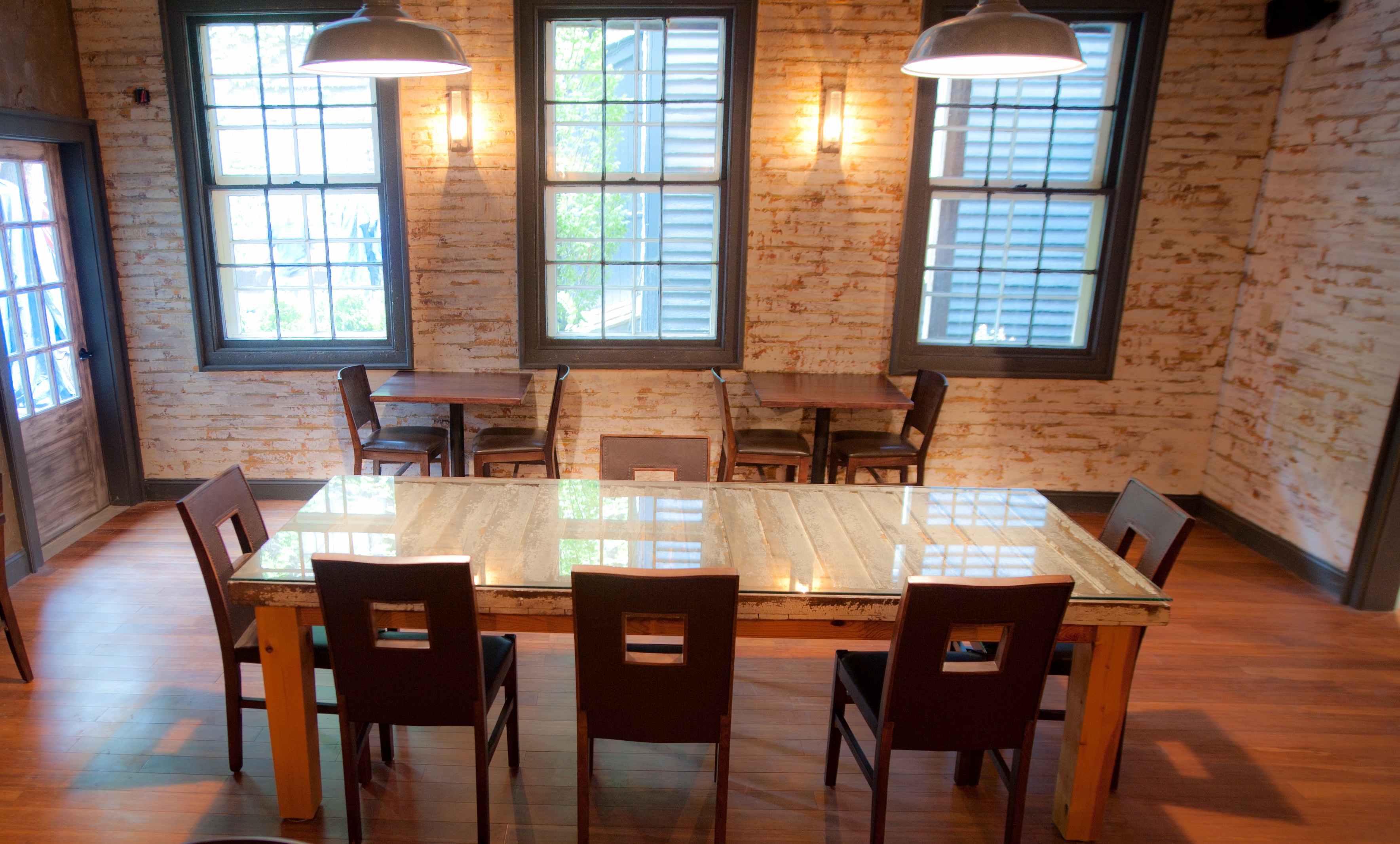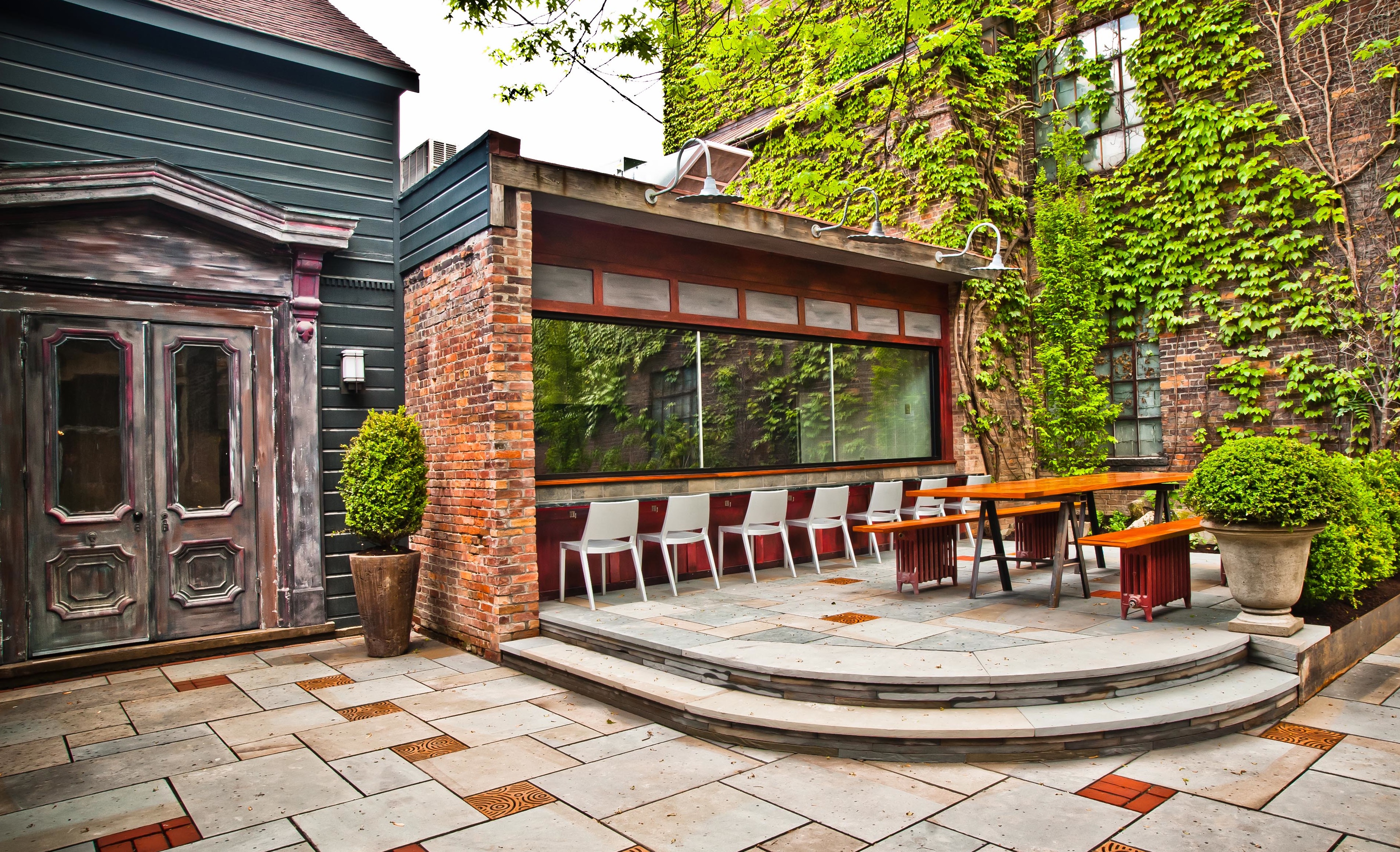 The Crimson Sparrow, 746 Warren St., Hudson, NY 518-671-6565, crimsonsparrow.com
(Photos courtesy of Ashley Sears Photography)