La Colombe Launches A Very Cool Magazine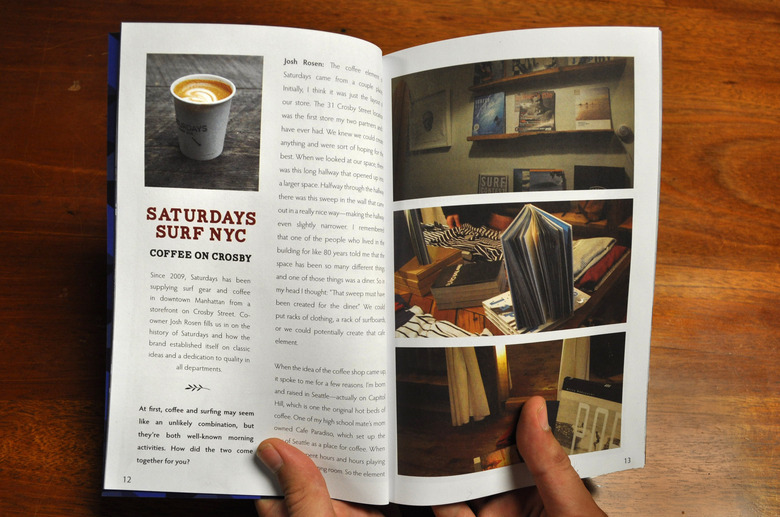 With the launch of the Philadelphia-based craft roaster's new magazine, La Colombe coffee fiends can get their caffeine and culture fix in one stop. Sized appropriately for one-handed holding, the 80-page magazine blends coffee "shop talk" — stories chronicling the origins of various La Colombe roasts and espresso machines — with features on individuals and subjects that speak to the larger culture of its customer base.
In addition to highlighting the start-to-finish process behind the purveyor's classic "Corsica" blend coffee, the inaugural issue also looks at vintage espresso machines and the popular Saturdays Surf Shop in NYC's Soho neighborhood, which houses an in-store coffee counter. Chef Sean Brock of Charleston's Husk restaurant, the Faema cycling team and a field report on Haiti are also included in the debut.
Scroll down for some interior shots.