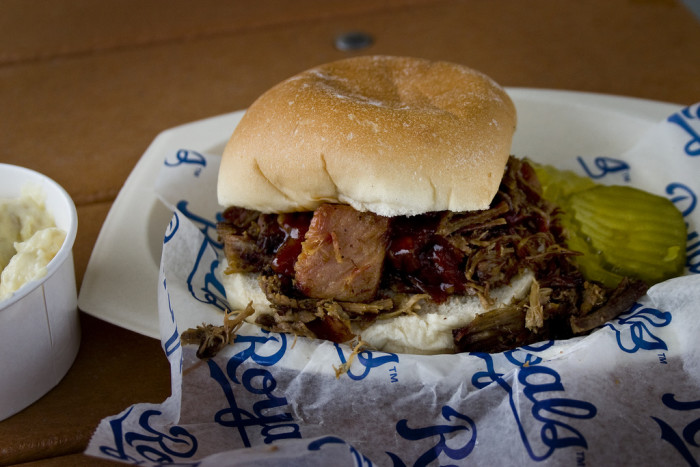 Tomorrow's MLB All-Star game in Kansas City (home of addicting slow-cooked barbecue) is not just about celebrating the bad boys in the American and National Leagues. At Food Republic, we like to think of it as July's other biggest eating holiday. Consider the Fourth your practice day.
For a successful All-Star eating experience you must first determine what type of ballpark eater you are. Are you a hot dog purist or luxury suite gourmand? If you're having guests over give them this poll to find out their baseball stadium eating habits and plan accordingly.
In honor of the game's location, get started on a menu that would make any Kansas City resident proud. Eating like you're in KC's Kauffman stadium is all about brisket sandwiches, barbecue dogs and tacos.
For further inspiration we suggest you consult our list of best new eats at baseball stadiums around the country. Just because you're rooting for one league doesn't mean you can't borrow food tips from another.
Along with food, make sure you're drinking the best baseball-watching beer available. Check out the best brews served in the stadiums and take your pick. After all, beer and baseball have a long (and sometimes troublesome) history together.
And if you're still not sure what to eat come Tuesday, just ask yourself — what would Mark Teixeira eat?