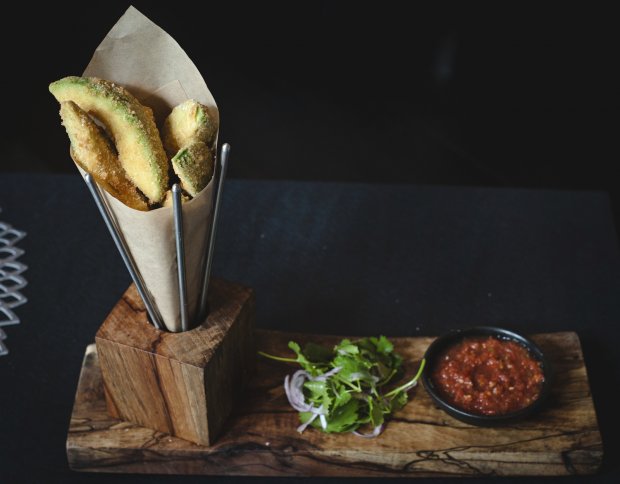 I've noticed a trend when going out to lunch. Lunch dishes that now automatically come with salads, which people used to substitute to appear more health-conscious while actually stabbing themselves in the back, are now being requested with fries. Why backstabbing? You wanted fries in the first place, you really did. You did not actually want a smattering of spring greens in goopy balsamic. You'll be thinking about the fries you didn't have all afternoon. I call for a return to ordering fries instead of salad. Anyone with me?
Now, these fries don't have to be straight-up fries. God, I'm already so ready for fries and it's only like, 9:45 a.m. They can be sweet potato fries, but those are still straight-up fries. The trend effect is over, they're just regular fries now. I'll draft up the memo as soon as I'm done here. Also in that memo will be the following new suggestions to accompany your sandwich or panini, burger or sausage, fried fish or chicken and anything else in this world that requires, requires fries as a sidekick. If those things were musicians in a band, fries would be on their tour rider. Or maybe they'd be in the band. Or maybe I'm still just obsessed with Governor's Ball, it was crazy fun (have you seen the hipsterrific food porn I shot?). Onto the fries:
Pork fries, you ask? Yup, that would be braised belly cut into fries, breaded and fried. You can fry avocado? You must fry avocado, if you have not yet. Zucchini? Chickpeas? Those sound healthy. They are! So fry the dickens out of them and serve them up alongside a happy little sandwich. Things just look better with a side of fries.
More delicious, delicious fried food for lunch on Food Republic: