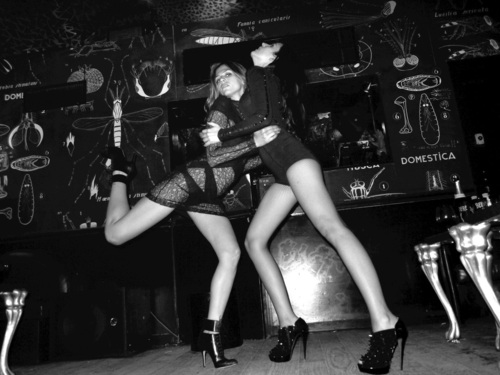 Every bon vivant enjoys great food, wine and, of course, a night on the town. From where to eat in what city to what to wear for every occasion, Food Republic's got you covered when it comes to food culture. That's why we've decided to launch The Spot, a weekly nightlife column where our nightlife insider will traverse sea and land (and velvet ropes) to bring you what's new and noteworthy in the world of nightlife from New York City to Tokyo.
The Location
Le Montana
28 rue Saint-Benoît; 75006, Paris, France
No Website
The Scene
Simply put, this is le spot to be in in the city to be in. In the '60s Serge Gainsbourg would dance the night away with Jane Birkin (or Brigitte Bardot) at Le Montana until dawn. The club reopened in 2009 just in time for Fashion Week and is now co-owned by Le Baron founder André Saraiva (also of Smoke & Mirrors) and Purple Magazine editor and man-about-Paris Olivier Zahm. Patrons include Parisian aristocrats, billionaires, actors and local St. Germain residents, and possibly some of the best looking people you'll ever see in your life.
The Music
La musique at Le Montana ranges from French pop remixes to Biggie and Charles Aznavour tracks. Occasional live acts pop in for a gig.
The Drinks
Go Parisian and sip on Champagne. The cocktails are nothing to write home about.
The Food
Although food is not served at Le Montana, the venue is adjacent to Paris' legendary Café de Flore. Since its inception in 1890, the establishment has served writers, artists and philosophers. These days you can stop in till 2 AM for a late night croque monsieur and another glass of champagne. Or head to Café de Flore for a mini-feast before the night's affair.
The Door
Arguably the toughest in Paris. Our tip: Leave that button down behind at your hotel room and dress down, the scruffier the better. This place screams understated disheveled sophistication with a pinch of je ne sais quoi.
More Spots from Food Republic: