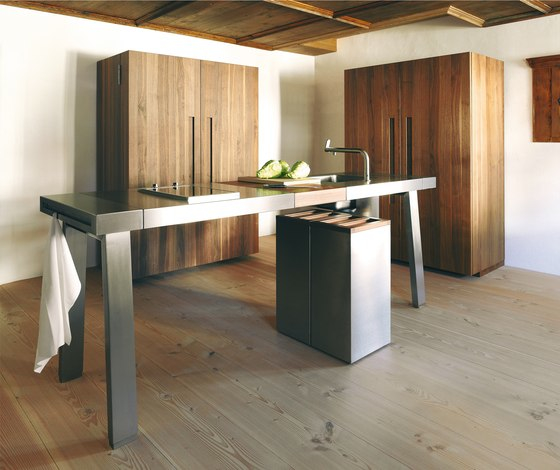 A successful modern kitchen relies on its ability to bring together function — it is a space with purpose, after all — with an aesthetic that also happens to be pleasing to the eye. In the case of bulthaup's b2 series, herein lies the beautiful irony: the German design firm's sleek wood cabinet was designed to house and conceal your oven, fridge and dishwasher — and yet you can't take your eyes off it.
Besides the innovation of bringing your three most space-consuming kitchen appliances together in one shared area, the 6-foot-high unit features doors set on a pivot hinge so they can swing open and slide along the cabinet's side to save even more square footage.
The three-piece series, which also includes a workbench and a tool cabinet, is available at bulthaup dealers, in oak and walnut.