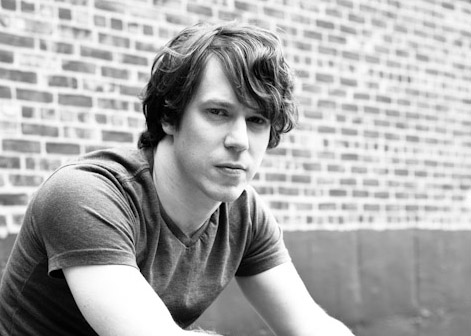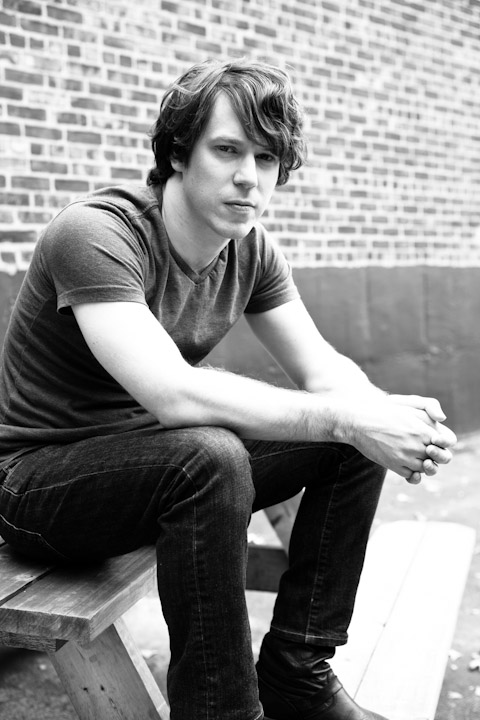 John Gallagher, Jr. will be in one of Hollywood's most enviable places on Sunday night. No, not waiting in line for a hot dog at Pink's. He's a star on Aaron Sorkin's hotly anticipated HBO series, The Newsroom, along with a stellar cast that includes Jeff Daniels, Emily Mortimer, Sam Waterston and Alison Pill. It's an actor's dream job, and not a bad step for a guy who's used to running around Broadway stages night after night in the rock musicals Spring Awakening (he nabbed a Tony for his performance) and American Idiot (he got to hang out with Green Day).
Just as he was packing up to head back to LA from his NYC apartment for the Hollywood premiere of The Newsroom, Food Republic caught up with Gallagher to talk Sorkin, sushi, sandwiches and his favorite libation to mix up for friends.
Tell us about your life right now, transitioning from music and theater to the most talked-about TV show this summer. How does it feel?
It's one of those transitions where I think the effects might take a little while to be felt. You spend all this time working on something — you spend six and a half months shooting — and then you have time off and you get to go home and pick up the rest of your life. Then all of a sudden it's going to start airing every week, and every week it feels like it gets taken up a notch in terms of exposure and how many people are talking about it. I can't wait for people to see it, and I really can't wait to see how people react to it.
On the show you play Jim Harper, a senior producer who follows your boss, played by Emily Mortimer, to News Night. Were you much of a news junkie growing up?
I grew up in a small town in a small state. My only exposure to the news as a child was local news — mostly Philadelphia-affiliated news stations. It took me a while to start being beyond traffic jams and weather and the crime stories about my greater metropolitan area. We never had cable growing up in my house. It really wasn't until my 20s until I moved to New York that I began looking up and reading news on the Internet and watching cable news channels.
What was it like working on an Aaron Sorkin production. Is there a lot of pressure on the set?
You think that there would be but the team that be have is so confident and capable at what they do. From the production level, we have guys like Scott Rudin and Alan Poul behind the show and we have great directors like Greg Mottola. And HBO is so incredibly supportive. It never felt like the stakes were so high but there was a feeling and awareness that, OK we're pretty special and we better do the best that we can with it because we got Aaron Sorkin, who is incredible and he is also making a big return to television. We all felt really lucky to be on board for that. His spirits were up the entire time we were filming. He was always in a wonderful, jovial mood and treated us with nothing but support and a lot of kindness.
Had you seen The Social Network? Were you a fan of that film?
Absolutely, I love that film. I've been a fan of his since Sports Night. I love that film [The Social Network], and I think what it did to me it did to a lot of America: it made me long for another series of his. But I certainly never thought that when that ended up happening I would somehow be a part of it.
And not only a part of it but it sounds like your character has some pretty key relationships on the show with Emily Mortimer and Alison Pill's characters. How is it acting up against those two strong women?
Oh it's amazing. I have known Alison for about 10 years. We did a film together when I was 17 and she was 16. She's such a blast on set and she's one of the smartest people that I know. Emily I had never met before. We hit it off immediately. I'm such a fan of her work and she's incredible on the show. When you get to come to set everyday and work with people like that, who are not only so gifted but so sweet and such wonderful people, It makes your job — I don't want to say easy, because it's still a challenge obviously — but it makes it so much fun. You look forward to getting to work and spending time with these people.
So how do you think people are going to react when they see the show for the first time?
I think the reaction is going to be quite varied. It's a show that packs a punch and Aaron is obviously fearless in the way that he tells stories. And it involves real news stories over the last couple years, so I think it's gonna hit home with a lot of people, because it uses little snippets of reality that we've all witnessed in the news. And obviously there is a certain controversy that goes with a show that's about news and that has political components to the story telling. I'll be fascinated to see the reactions.
We didn't even talk about Jeff Daniels. In the little teaser clips so far he comes off looking like he's an amazing character. What was it like watching him act on set?
He has so much to do on this show — obviously Aarons Sorkin's dialogue is quite a mouthful, and he has the most of it of anyone on the show. He has a tricky job because he has to do a performance within a performance — he has to play Will McAvoy the news man who sits at his anchor desk and reports the news, but he also has to play Will McAvoy behind the scenes. We get to see both watching the show, so he has a difficult workload and you never see him falter.
Did you ever get off set and were you able to check out some LA restaurants at all?
Yeah, I really love Katsuya in Studio City; it's one of my favorite sushi places. I look forward to going there every time I go to LA. I [have a house] on the eastside and there are a lot of great places I like to go to. There is a Mexican restaurant called Malo in my neighborhood on Sunset Blvd. that I look forward to going to.
When you're on set so much, is it hard to stay in shape? What's your diet like?
On television you have really long days. You'll have a 6 a.m. call and you won't get back until 8-8:30 at night, so you'll be there all day and it becomes easy to sort of mindlessly eat when you're bored. When you have a TV budget instead of a Broadway budget something you get is a room full of snacks and things. It's a thing you have to avoid after a while because you'll end up eating out of sheer boredom.
And the food is not so healthy on set?
There will be healthy choices but there will also be fried shrimp and whatnot, so it's up to you to make the choice about which path you are going to take.
What about drinks. I saw on Twitter you were experimenting with making cocktails?
I really like making an Old Fashioned. It's something that I started doing this year. I love rye whiskey, so any cocktail that you can base around rye whiskey I really like. I really am such a nerd for mixology bars and old-fashioned cocktail bars. There's this one that I've been dying to try that just opened in the East Village called Gin Palace that I've been reading reviews on I'm gonna have to get over there.
What about in LA?
Yeah there are some great ones. Like The Varnish. [Edit note: Gallagher talked at length about the French Dip, which some say was invented at Cole's, which houses the secret bar The Varnish.]
What are some of your other favorite sandwiches?
City Sub on Bergen St. in Park Slope (Brooklyn) has a big giant board of sandwiches numbered 1-27. The 21 is pretty out of this world. It's my favorite.
What's on it?
It's kind of like smoked turkey with pepperoni and I always substitute pepper jack cheese. It comes with Swiss but I'm a big pepper jack fan. It sounds simple enough but it's the best sandwich.
OK, last question: You're a musician too, and have been in quite a few bands, so let's end with some recommendations for new music?
The new Walkmen record is amazing. The new Japandroids too. And it came out last year but I can't stop listening to Dawes' Nothing Is Wrong.
The Newsroom premieres Sunday at 10 p.m. on HBO.