A WTF Cool Damien Hirst Work Is On Display At London's Tramshed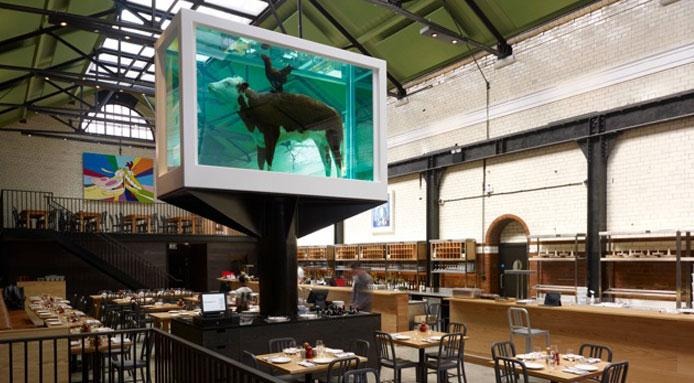 As London chef and restaurateur Mark Hix told us in April, his latest project — Tramshed — would be a "big old restaurant, 150 seats, with only two main courses, chicken and steak." And true to his word he has opened with two items: Roast Woolley Park Farm free-range chicken and sirloin steak form the Glenarm Estate in Ireland.
To celebrate the menu, he has installed a significant, and symbolic, work from Damien Hirst. Cock and Bull (2012) is from is from the artist's well-received Natural History series and serves as a sort of mission statement for the minimal menu items. Hix has long been immersed in the modern art scene, having displayed works by Tim Noble and Sue Webster and the sculptor Gary Webb in his restaurants. But nothing this high profile.