Better Cold Brew Iced Coffee, Better Bottle Design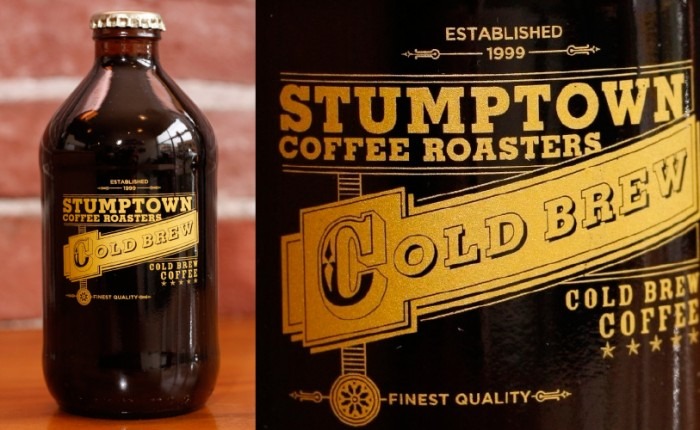 As the cold-brew coffee concept takes shape this summer, the competition amongst top roasters is heating up — and it doesn't stop with the coffee. The bottles and labels are getting the same of high-caliber treatment.
Three major brands — Stumptown, La Colombe and Grady's — have already set the bar for how to package bottled brews, calling on designs that take inspiration from your other favorite type of brew.
Stumptown's "stubbies," according to owner Duane Sorenson, recall the squat bottles once used by now-defunct Olympia Brewing Company, with a similarly old-timey label, while Grady's New Orleans-style concentrate comes in a dark amber apothecary-like bottle, dressed up with a neo-retro font. La Colombe's Pure Black also makes a strong impression in a long-neck bottle and a spartan label.
Check them out below.