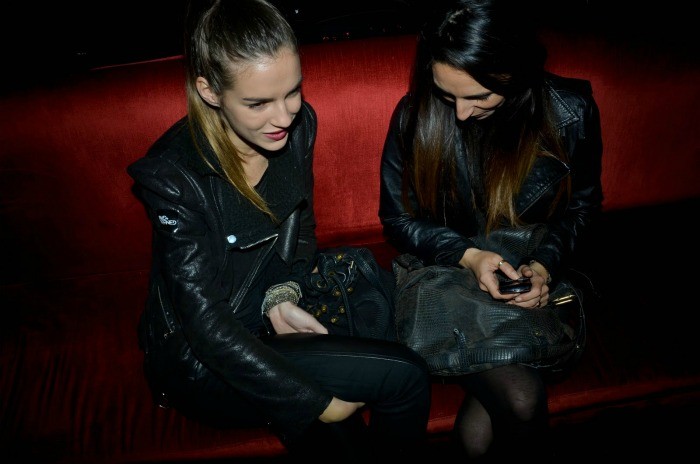 Every bon vivant enjoys great food, wine and, of course, a night on the town. From where to eat in what city to what to wear for every occasion, Food Republic's got you covered when it comes to food culture. That's why we've decided to launch The Spot, a weekly nightlife column where our nightlife insider will traverse sea and land (and velvet ropes) to bring you what's new and noteworthy in the world of nightlife from New York City to Tokyo.
Breaking News: Formally located at the Standard Hotel in (West Hollywood) through an unmarked entrance which leads to a kitchen and into the dance floor, Smoke & Mirrors has unexpectedly moved to a new (yet old) location. The club had been housed at the Standard since its inception last November. Get the scoop below!
The Location
Smoke & Mirrors
As of June 5, 2012 the venue has relocated from the Standard Hotel to the old "Paul and Andre" location (a now-defunct nightclub from the same owners).
6356 Hollywood Blvd, Hollywood, CA 90028
No Website
The Scene
After denying the club even existed for a period of time, co-owners Andre Saravia (of famed hotspots Le Baron in NYC, London, Tokyo and Paris, as well as legendary NYC spot Beatrice Inn, amongst others) and Armin Amiri have insisted that there is "no show, no show at all," just a place for people to hang out and have a good time. By people they actually mean the likes of a select few, from Sean Parker to Sean Penn. The clientele at this minimalist spot are the young, beautiful boho-chic, mingling with LA photographers and fashion designers, and with just a few A-List celebs thrown into the mix. No Real Wives of Orange County will be spotted here.
The Music
Resident DJ Miles Hendrick (formally of L.A. nightclub Teddy) spins classic throwbacks with cutting-edge tracks, creating a mix of carefully curated tunes from different genres and eras. The overall vibe is downtown cool, with dance tracks galore.
The Drinks
Famed Australian mixologist Damian Windsor (formally of The Roger Room) has come up with the hottest cocktail list in the City of Angels. Favorites include the P.Tang, a gin-based concoction, and the Mockingbird, a delectable mix of tequila and crème de menthe. After four, we couldn't tell you which is which.
The Food
The club-goers at Smoke & Mirror don't look like they eat too much, so appropriately the venue does not serve food. Needless to say, we definitely don't fall into that category, and that's why you'll find us devouring chili dogs at Pink's Famous Hotdogs a quick five minutes away; when the clock strikes 2 AM (yes, L.A. clubs still close that early) head on over to the iconic 72-year-old L.A. establishment for some late-night burgers and dogs.
The Door
With a reputation of having the toughest door in LA, Smoke & Mirrors is not a place where you'll be able to casually stroll in. In most cases it takes knowing the owners personally. So pick up the phone and call your friend Andre, because as he likes to put it, "We're not here to capture everyone in Los Angeles, We're here for a few thousand people who get it." How do you manage to be included in the select few thousand, you wonder? Make friends with the right people. Whatever you do, don't pester the bouncers, or you may get banned, like Lindsay Lohan did for throwing a drink on someone.
More Spots from Food Republic: