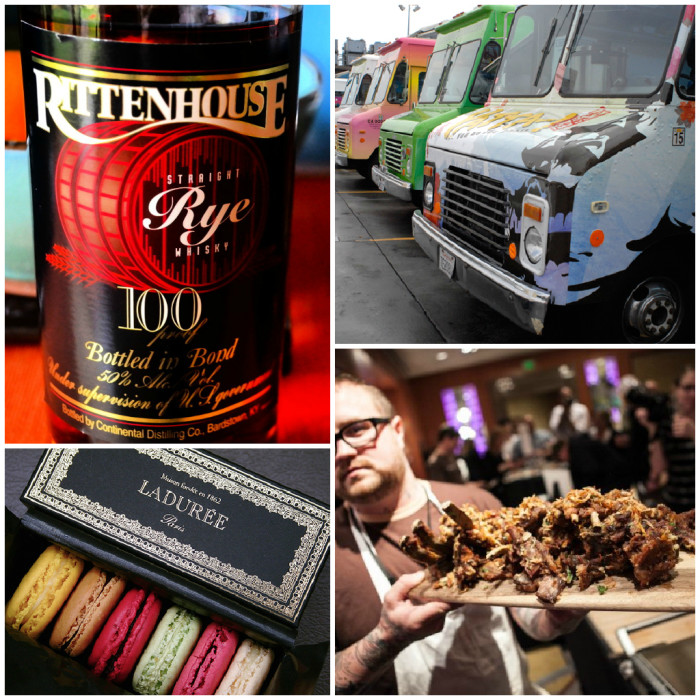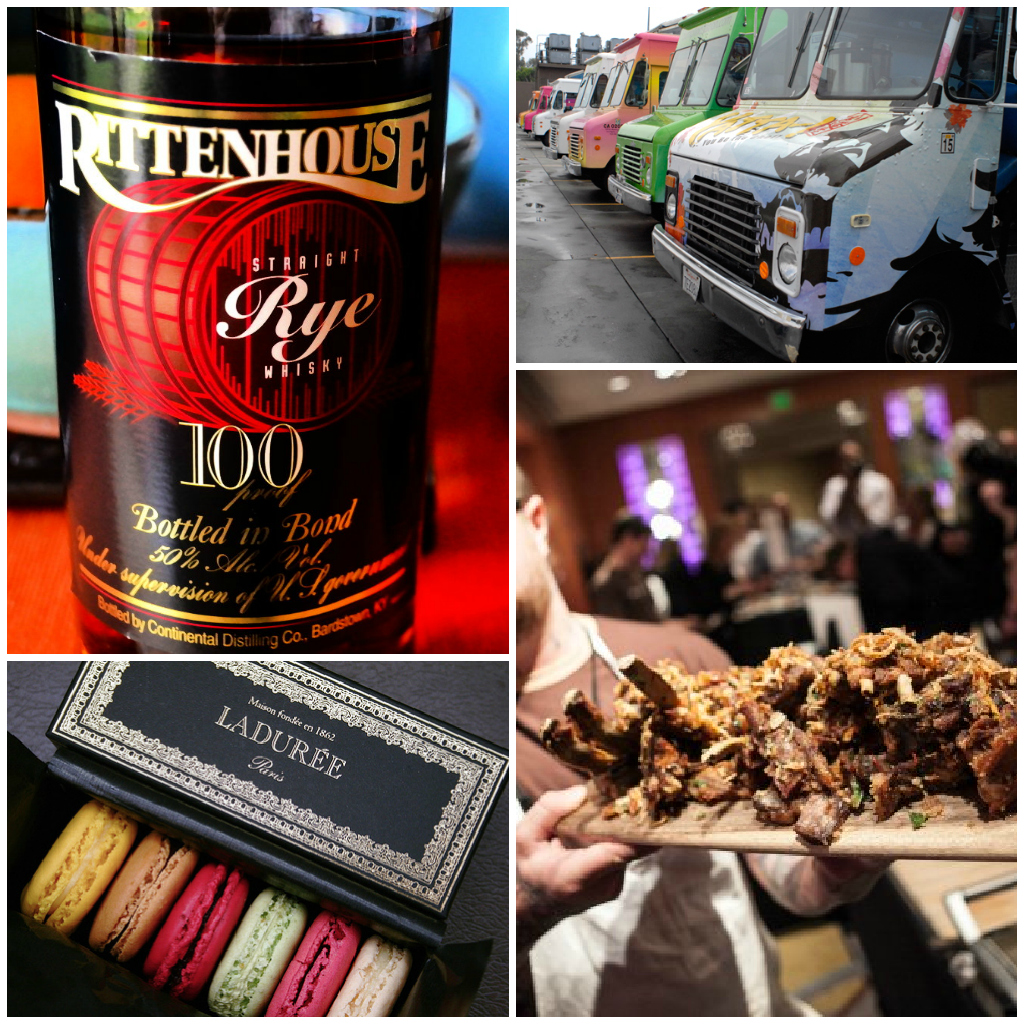 So, you're about to get hitched. Congratulations! If you haven't already figured it out, you'll soon learn that weddings in this country are a multi-billion-dollar, white-laced industry, predominantly centered on the bride.
But why should she have all the fun? Like the Men's Warehouse ad says, while all eyes will be on her, she'll be looking squarely at you. And she'll want to see that you're having a good time! To ensure that happens, here are a couple dozen of our favorite ways to "man up" a summer wedding.
1. First off, go open bar. And don't let anyone try to convince you otherwise. But start it off slowly with low-alcohol aperitivos. This will not only save on your bar tab, but will ensure that people don't get too sloshed before dinner is served. A light, refreshing tall drink made with little more than your favorite amaro topped with soda goes a long way.
2. You can do mocktails or even a lemonade stand to start, too.
3. Get married in a bar, warehouse, urban farm or other un-frilly raw space.
4. Do bride and groom cocktails. Not that this is anything new — nearly every bride nowadays wants her own sugary pink drink on her wedding day. But the groom should have one, too. And make his a stiff one. This is your time to express yourself with bourbon.
5. Have an expert design your cocktail. BHLDN, the bridal shop by Anthropologie, has teamed up with mixologists from some of the top bars in the country to design stylish cocktails idea for any summer wedding. How about a botanically complex sipper by Kirk Estopinal of Cure in New Orleans; a tequila and thyme concoction by Talmadge Lowe of Pharmacie in Los Angeles. A minty fizzer by Jim Meehan of P.D.T., in New York?
6. Name your booze. You can go mid-shelf in style with affordable, bartender-approved brands. Think Rittenhouse rye, Four Roses bourbon, Espolon tequila, Citadelle gin.
7. Carry a flask. And give one to your best man and groomsmen — they make great gifts. Filled, of course (see above for recommended contents).
8. Make your own wedding bands. It doesn't get manlier than goldsmithing. A number of small jewelers offer classes.
9. Serve good boxed wine. Jenny & François' From the Tank comes in red, white and rosé, each of which is organic and fresh-tasting (thanks to the bag-in-box packaging). Yellow+Blue (equals green, get it?) is another great boxed wine. It looks like a juice carton, but contains easy-drinking red, white, or rosé — also organic. And waaaayyyy more eco-friendly than bottles.
10. Choose your keg wisely. Start by contacting your favorite local craft brewer. Chances are, they'll be able to set you up. And recommend something that will appeal to the broad spectrum of beer-happy palates in attendance. Need somewhere to start? Here's a good resource.
11. Alternatively, make your own beer for the event.
12. Get a barrel at your local urban winery. A number of them offer bespoke winemaking services and, in many cases, you can have quite a hand in the making of it.
13. Skip the pricey ornate centerpieces and instead opt for a simple fresh-herb display on each table. People can replant — and eat — them. Talk about reducing the carbon footprint of your wedding.
14. Forget the calligraphist for your invites and programs. You can DIY all your printed materials at home using a cool rubber stamp or stencil. Paper Source has dozens of designs, including clinking champagne glasses and a wedding cake or you can get one custom-made.
15. Passed hors d'oeuvres are nice; a bar is better. In addition to a booze bar, have a bruschetta bar or a deviled eggs bar or, for god's sake, a raw bar.
16. For the meal, do a whole animal. Nothing mans up a wedding party like an outdoor pig roast.
17. Ask your favorite food truck to cater. (This opens up the possibilities for an outdoor venue or raw space.)
18. Ever hear anyone gush over how much they love wedding cake? There's a reason: wedding cakes look pretty, but are often little more than "meh" in flavor. Want to get your guests riled up about dessert? Serve doughnuts instead. You can pick the frosting colors to match your wedding colors and serve them on a tiered platter to mimic the wedding cake shape.
19. Another popular alternative to wedding cake is cupcakes. (Wince.) Go for macarons instead.
20. Didn't we say bars are great? How about a candy bar? End your meal with a dizzying array of sweets, from Swedish fish to candy corn, and your guests will feel like kids in, well… you get the idea.
21. If you must have cake, go bold. Focus on the inside instead of the outside. Rich red velvet is a cake with balls.
22. Ask your guests to Instagram your wedding — think of all the potential food-porn shots. You can even create a hashtag for the event for easy access.
23. Get a live band to play. Because food and rock are, like, practically interchangeable nowadays.
24. Kick up your wedding favors by replacing stale Jordan almonds with cool craft candy, like Swedish sweets from Sockerbit in New York, or Chocolat Lily in Portland.
25. Kick them up even further with liquor minis. Boo-ya.