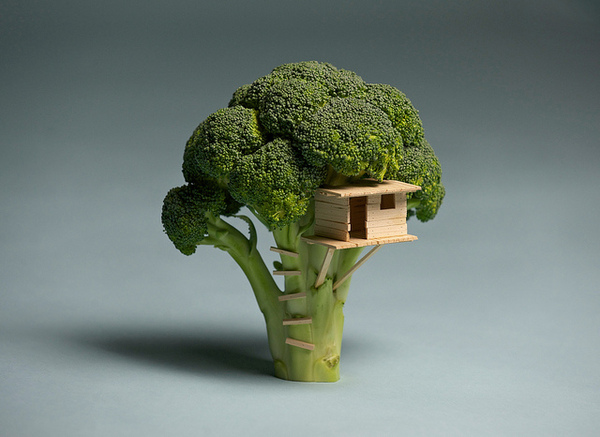 Thanks to Brock Davis' playful "Food Stuff" series, you'll be hard-pressed to look at a coffee cup in a sleeve without cracking a smirk from now on.
The award-winning artist and creative director, whose work has appeared in The New York Times, Wired and Esquire, finds the potential humor in everyday edibles, and with a cut here and a few sketches there, transforms them into disarmingly funny new objects.
Scan the examples below for some of our favorites. For more, visit Davis' Tumblr page or his website, It Is The World That Made You Small.