5 Session Beers To Drink By The Sixer All Summer Long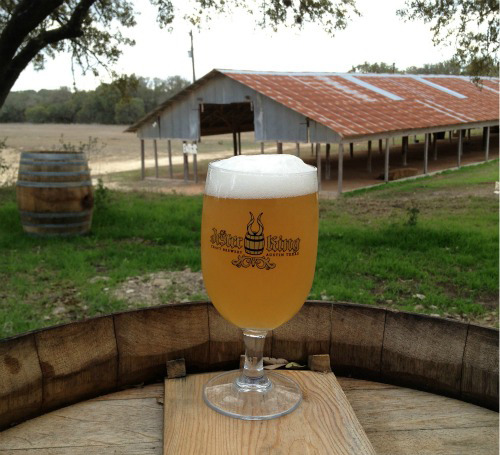 Now that June has arrived, drinking season is officially in session — session beer, that is.
Named because you can savor several of them in a drinking session, this loose category of lower-alcohol beers (usually 4.5 percent ABV and below), following the guidelines at the Session Beer Project blog, dials down the booze but still retains plenty of aroma and flavor. In other words, they're the perfect brews for sipping by the six-pack at the beach or a backyard BBQ.
Here are five of our favorite low-booze, high-flavor brews to knock back beneath the sun. What are yours? Let us know at @foodrepublic
1. Jester King Craft Brewery: Le Petite Prince
Hailing from Texas Hill Country, Jester King's farmhouse-style Le Petite Prince is a low-alcohol revelation. Tipping the scales at just 2.9 percent ABV, the hazy table beer smells of lemony and fruity, with a twist of pepper too. It drinks crisp, grass and as light as meringue pie.
2. Drake's Brewing: Alpha Session
Like the brewing version of limbo, how low can California-based Drake's go and still retain flavor in its Alpha Session? Though the hoppy ale registers at a skimpy 3.8 percent ABV, it still boasts oodles of piney, citric aromatics complemented by a quaffable character.
3. Carton Brewing Company: Boat Beer
Set sail across a sea of low ABVs with New Jersey's Boat Beer, a.k.a. "an IPA for everyday drinking." Within that 4.2 percent package you'll find loads of lovely grapefruit and a nose-tingling crispness that rivals icy seltzer.
4. 21st Amendment Brewery: Bitter American
Checking in at 42 IBUs and just 4.4 percent ABV, this canned creation is a study in easy-drinking restraint — and excessive aromas of citrus. The appealing bitterness is balanced by a biscuity, nutty body courtesy of a British heirloom malt called "Golden Promise," loaded with nutty flavor.
5. Surly Brewing Company: Bitter Brewer
A lifetime in the brewing trenches can leave some brewers feeling as bitter as a double IPA. To honor these tireless toilers, Minnesota's Surly has crafted this tangerine-tinged, hot-weather summer seasonal freighted with the aromas of toast and jam, partnered with an earthy bitterness and a lightweight 4.1 percent ABV.
---