San Francisco: Noisette Music & Food Festival. We Are Into This!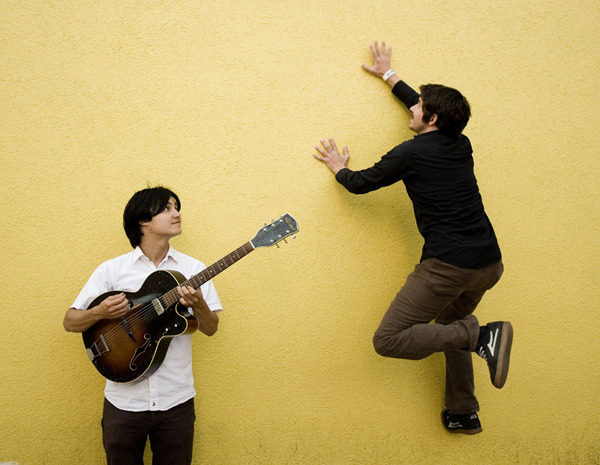 The Dodos
On August 4 at the Speakeasy Brewery in the Hunter's Point neighborhood of San Francisco, food and music will converge in what we think is a pretty original, organic, food is the new rock conversation eschewing event. Get ready for Noisette.
There will be chefs, including Adam Dulye (The Monk's Kettle and Abbots Cellar), Jason Fox (Commonwealth), Dennis Lee (Namu Gaji), Ian Marks (Beast and the Hare) and Ryan Pollnow (flour + water). And there will be bands — confirmed performers include the Dodos, Pillowfight (with Dan the Automator, Emily Wells and Kid Koala), Craft Spells and Taken by Trees.
The event is the brainchild of the people behind longtime SF music festival Noise Pop and our dudes from New York's Finger On The Pulse, Darin and Greg Bresnitz.
So, about the ticketing. A A General Admission pass ($60) gets you a tasting of each dish prepared by the eight participating chefs (there will be punch cards, a great idea), ice cream from Mr. and Mrs. Miscellaneous, admission to all performances on the outdoor stage from 1-5 p.m. and access to Speakeasy Brewery's cash bar. A VIP pass ($85) includes early entry, beer from Speakeasy Brewery, food demos and more. To purchase tickets visit here .