How To Tailgate Like A Pro At The Belmont Stakes, And Beyond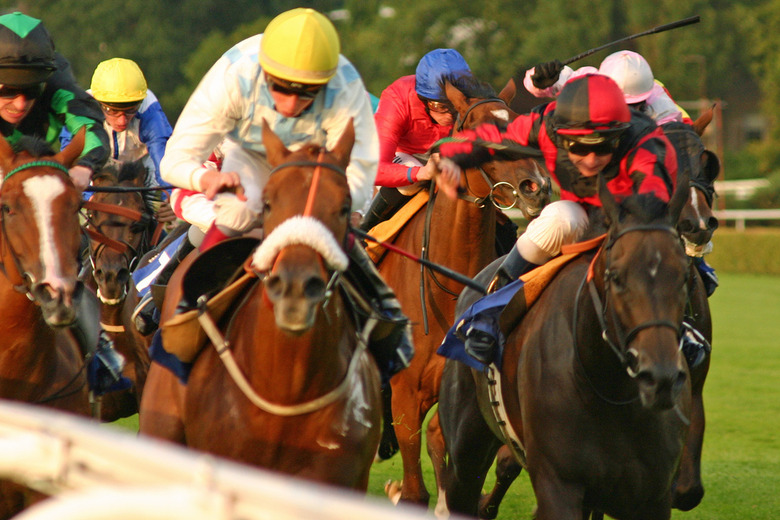 Tailgate at a horse racing event
With the 144th running of the Belmont Stakes this weekend in Elmont, New York, the Triple Crown will be wrapped up. But while you eagerly wait to see if I'll Have Another becomes the 12th Triple Crown winner and first since 1978, you should make sure you're eating the best possible tailgate food around.
Unbeknownst to most tailgaters, the horse race tailgate season is not just limited to the spring Triple Crown. The season stretches from March to November and includes races across the country. Although you can tailgate any race, some of the best tailgating can be found at steeplechase races, where oftentimes fans are allotted parking spaces around both sides of the rail.
Burgers and dogs take a backseat while wine, cheese, and fruit are the staples here, as well as cute "horse" d'oeuvres (think pimento cheese bites, lobster guacamole and champagne cocktails). Steeplechase races are run up and down the East Coast well into fall and include notable tailgate opportunities at racetracks like Aiken, South Carolina and The Plains, Virginia. For a complete list of Steeplechase races, visit the National Steeplechase Association Site.
One of my personal favorites is the Foxfield Steeplechase in Charlottesville, Virginia. Run twice a year in the fall and spring, more than 20,000 people show up in their finest seersucker, boater hats and Laura Ashley dresses in an informal competition to show who has the most southern hospitality. I've had the opportunity to tailgate Foxfield, and one ingredient I never forget is mint ice, which I use to make mint juleps, iced tea, and lemonade.
Fore more tailgating fair try:
For cocktails (make sure you master the art of mixing drinks outside):