Blowing Up Right Now: Volcanic Wines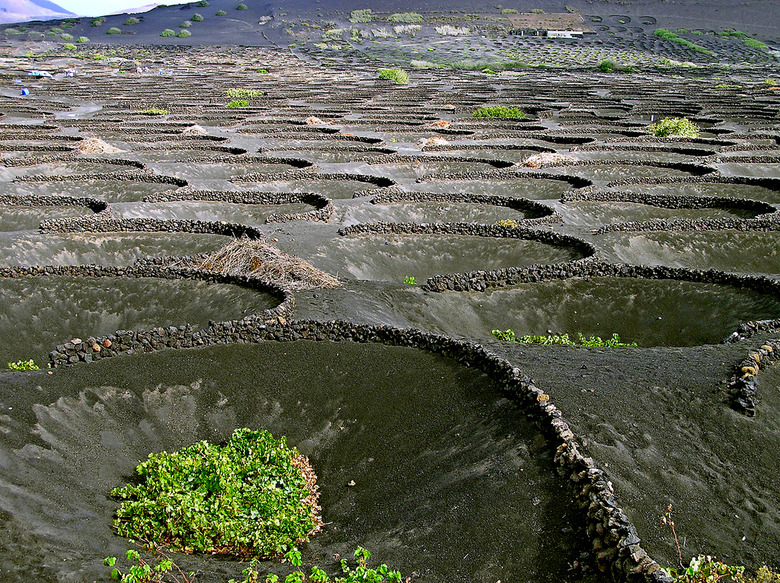 Quiz time! What do Veneto (Italy), Napa (California) and the North Island of New Zealand all have in common? If you guessed they all produce wine, you are correct. If you guessed that they are volcanic regions that produce white wine, then you are also right, damn smart. Ahead of the curve, even.
Now, why would proximity to a smoking crater influence a wine?
Volcanic soils are rich in calcium, iron and magnesium, as well as other elements, which can contribute to a wine's minerality. These soils also allow water to be delivered to the roots of vines very slowly, which can be a lifesaver during a dry growing season when vines must rely on groundwater to survive. Oh, and they look cool, too: black never goes out of style.
Giovanni Ponchia, the lead oenologist for the Consortium of Soave Wines, is so passionate about the volcanic soils in the Veneto that several years ago he decided to gather wine folk from other volcanic wine regions to discuss what they all had in common. He called the assembly Vulcania, named for Vulcan the Roman god of fire, and it has met annually since 2009. The third edition of Vulcania, which has grown to include participants from around Italy and beyond, takes place next week in the town of Soave.
"Black soils are perfect for white wines," says Giovanni. "We say that terroir is the only thing that cannot be exported because you cannot export the soil. Soave soils, for example, are really ancient, from 40 to 50 million years old. It's classified as Paleo soils."
Vulcania may have started with Soave wines, but the concept of bridging the volcanic divide has caught on like, well, wildfire. Giovanni now fields calls and emails on a regular basis from wine regions around the world requesting to take part in Vulcania. The hope is that "volcanic whites" will eventually become an official wine category. Or at least as recognizable as "aromatic whites." One day, Giovanni believes, you may be able to walk into a wine shop and head straight for the "volcanic" section.
The Vulcania project's participants now include wines from Sicily (Mount Etna), near Naples (Mount Vesuvius), Israel (Golan Heights), Cape Verde (Fogo), Hawaii's Big Island (Kilauea) and Madeira (yes, that Madeira). In the future, Giovanni hopes to incorporate wines from the Canary Islands and Galicia in Spain (the latter has no volcano, but boasts magmatic soils), Santorini in Greece and Mount Fuji in Japan.
Next week's event in Soave will focuses on the market potential of "volcanic wines" as a category, but past events have featured seminars led not only by sommeliers and other wine industry experts but also by geologists, agriculturists, historians and even philosophers. "Volcanic" is a concept certain people may need help grasping, after all.
If you're having trouble, here is all you need to know: should a mountain near you explode spilling red-hot molten rock, just be patient. Once the dust and destruction settles, you might consider planting a vineyard.
---