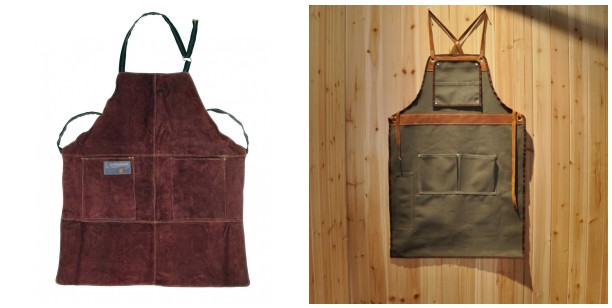 If you're gonna go all in and grill with abandon, then you shouldn't worry about getting your clothes dirty. A durable apron isn't just something to wear and wipe your hands on — good ones come with pockets for holding your grill gear.
But that's about it as far as the bells and whistles should go. Screw the hokey options emblazoned with "Kiss the Chef" or funny bikini body illustrations and keep it simple, rugged and sharp.
Here are five good options.