Sportswriter Almost Misses Johan Santana No Hitter. Shake Shack To Blame.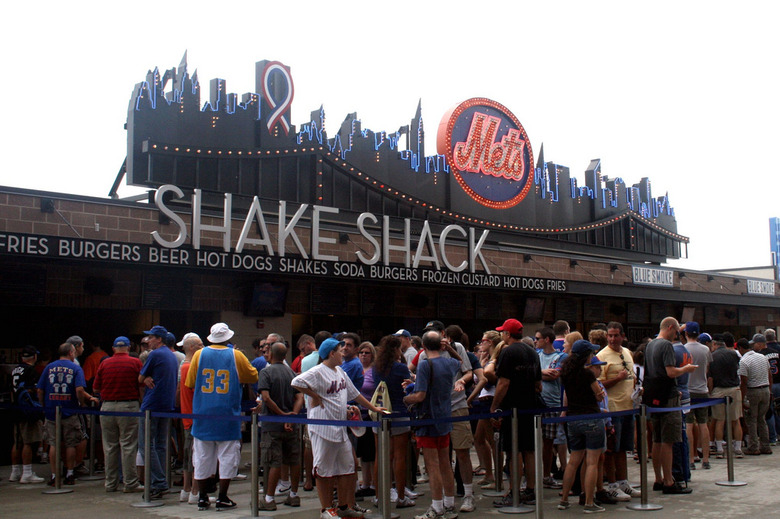 On Friday evening, Mets ace Johan Santana pitched the first no-hitter in the New York Mets' 51-year history. Mets fans were pumped. Mike Lupica was pumped! And so was New York Times reporter John Branch, who was at the game at Citi Field, randomly, with his wife and two children. An off-the-clock visit to the ballpark that he details in a smart little essay published on Saturday morning. Buried in the piece is this little nugget:
"It was not until the sixth inning that I realized that Santana had a no-hitter brewing, and I'm a professional sports reporter. Maybe my slow realization had something to do with spending three full innings — the third, fourth and fifth — in line at Shake Shack."
What is it with Danny Meyer's very well-regarded hamburger stand that makes people, SPORTS WRITERS even, wait in line so long that they miss one-third of the game? We've touched on the subject in the past. It's almost as if it's a new Mets game tradition or ritual. Three innings in the seats, three innings in line at Shake Shack, crush the burger while walking down the concourse, think about leaving early to beat traffic. Game over.
Luckily, Branch had enough sense to stick around for history. But next time, it might not be so memorable. The game, that is. The squish of the Shake Shack bun-on-beef is a memory that, apparently, will never die.