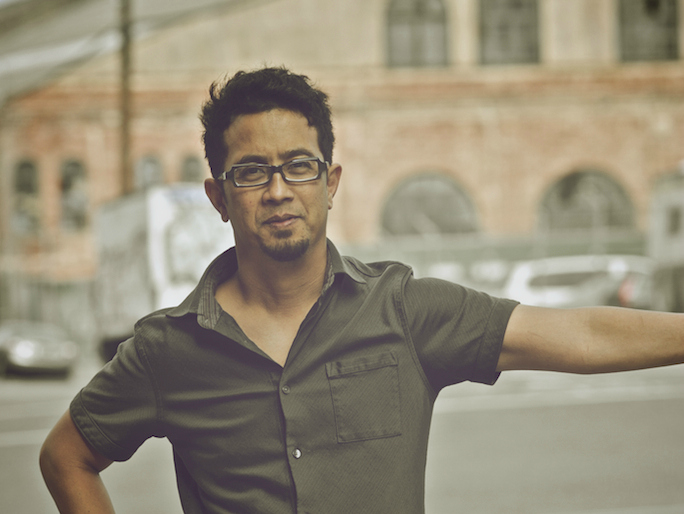 Foraging, it's a popular topic. Some love it. Some call it the new F-word! And many are still trying to figure out what it is — and how it applies to both home-cooking and restaurant experiences.
Foragers City Table, located in New York's Chelsea neighborhood, is the city's first restaurant devoted full-time to the subject. (It's run adjacent to Foragers City Grocer, a gourmet grocery specializing in local, sustainable and foraged foods.)
The menu features the shop's greenmarket produce, sustainable fish and locally raised meats, as well as organic vegetables from the market's micro-farm upstate. At the helm is a chef who is no stranger to foraging himself. Douglas Monsalud is from San Francisco, after all.
Does New York have a lot to learn from San Francisco about foraging?
In San Francisco there's a long history of it. Chez Panisse was one of the first restaurants to have a forager on their staff back in the '70s. A lot of restaurants in the Bay Area have foragers, although the quality of local produce at the markets is so high that foragers aren't as necessary anymore for restaurants. In New York the problem is that it isn't as prevalent, but there's definite interest in it.
So, it's more of a challenge to find good local produce in New York than California?
It's just a matter of knowing where to look. Richard [Lamb], our farmer and one of the owners, is kind of our resident forager. He's always shooting contacts to me for other farmers. A lot of stuff is coming from New Jersey and a lot of those farms are growing more interesting things.
Are there any products that you're particularly excited about right now?
Right now, we have a salad that's utilizing a lot of radishes from the farm, a lot of heirloom varietals, so that's pretty cool to see. We get a lot of really unusual lettuces, so the salad mix is interesting. It's just cool to work with something so unique.
Do you have much of a green thumb yourself?
I really haven't had an opportunity since I was growing up in New Jersey and Pennsylvania to have a full-on garden. Growing up, my father had a pretty big organic garden. It was a few acres in rural New Jersey. All the kids worked in the garden.
Do you forage much?
I do a little bit of wild foraging in the Bay Area. I'm friends with a woman named Connie Green. There's a piece about her foraging in the French Laundry cookbook. A group of chefs rent out a house every year and go wild mushrooming. It's a lot of fun. It's just a really tight bunch in the restaurant community in the Bay Area.
What are your favorite restaurants in New York?
Some things are just so old school in New York. When my wife comes here, we have to go to Russ & Daughters. I love a good smoked fish. I've been staying in Williamsburg, so there are quite a few places there that I like. One place is called 1 or 8, a Japanese restaurant. I've become friends with the sushi chef. Also Fette Sau and St. Anselm. I like both of those places. And in the city, one of my favorite places is Ippudo, the ramen place, because there's nothing like it in San Francisco, surprisingly enough. There's a little restaurant on the Lower East Side called Sorella that is cool, too.
What does New York do better than San Francisco?
I think Japanese food here is on a different level than San Francisco — and I just can't understand why, being that San Francisco is so much closer than Japan. The ramen and sushi are amazing in New York. Overall, the chefs here have such a strong culinary voice and personality that it's not really definable by a cuisine. I wish more chefs in San Francisco were defining themselves by their culinary voice and not necessarily by their genre or cuisine. And then, in New York, I wish there was better Mexican food.
---
More about foraging on Food Republic: