Video: Scott Conant Hosts A Chablis Party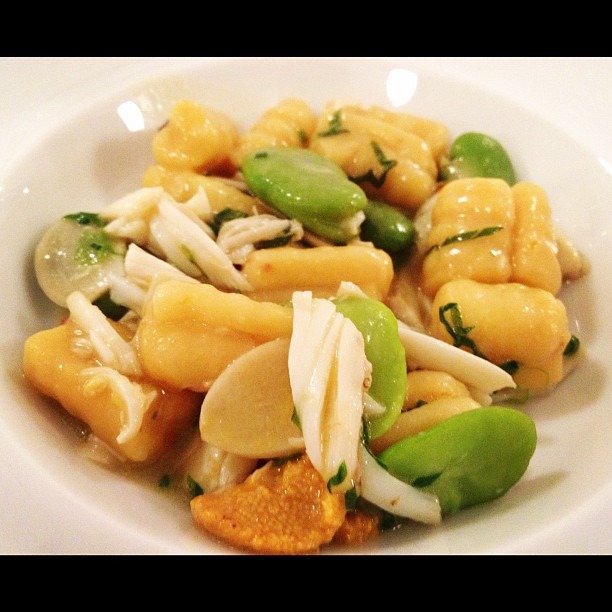 Chablis: no longer the yellowish wine in the oversized jug at the supermarket. No, not at all. This misunderstood French varietal — that's right, as in "not Chablis unless that's where it's from" — is making its U.S. resurgance as the haute food-pairing wine it was always meant to be.
I recently attended a dinner hosted by Scarpetta Chef Scott Conant (you may know him as a frequent guest judge on Top Chef and Chopped). Featuring wines by Chablis producer Domain Christian Moreau, a family operation in the Chablis region of France for nearly 200 years, the dinner was constructed around the subtle nuances of each bottle.
Now, about that "sensorial" part. Before the guests were seated, we were encouraged to stick our hands into "feely boxes" (remember from Halloween parties?) to see if we could identify the bits of terroir within. After handling shards of pierre à fusil, better known as gunflint, as well as dirt and shell-studded stone, my craving for the minerally, seafood-friendly white was hugely amplified. Well played, Domain Christian Moreau, well played. But I've always loved Chablis. I won't forget about it the next time I throw a dinner featuring shaved spring market vegetables, sea urchin and crab gnocchi and sous-vide pan-fried guinea hen. So...soon.
Take a peek at everything that went into this fantastic meal from terroir to plate, courtesy of Zero Point Zero Production.