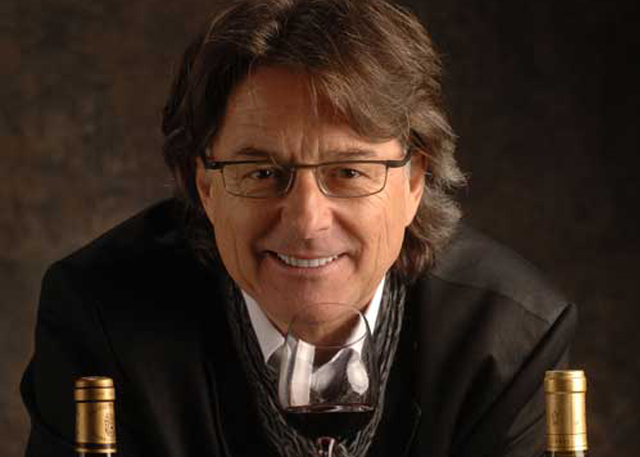 For Ken Chase, an expert in both wine and aviation, the position as Wine Consultant for American Airlines is the perfect combination of his interests and skills. Chase spoke to us about choosing wines that retain their flavor at 30,000 feet and why Riesling is the most misunderstood of the white varietials.
What are some emerging wine regions that interest you?
Central Spain has me intrigued. For many years La Mancha was the "el cheapo" wine area with a poor reputation. A decade ago lots of young energetic winemakers with investments really upped the quality and experts are really impressed. Northern Chile — everyone normally talks about the central valley, but seaside vineyards with some altitude are producing some great wines in regions like Elqui and Limari. Brazil is making its way on to the wine map with a booming economy, which encourages foreign investment in vineyards.
What are some of your favorite wines, varietals and regions?
I really don't have favorite wines as I truly drink something new and different every day. I like living that adventure. Now there are certain varieties that I truly love. Riesling is probably the most misunderstood of all the white varieties. Riesling can make such elegant and delicate wines. So many different styles to be had for sure. Syrah always puts me into a Mediterranean frame of mind, which I love while the mysterious Pinot Noir is somewhat of an enigma — it is either really great or really bad, no in between with this baby. In the Cabernet family I love Cabernet Franc, which is so definitive in its expression.
Any tips for someone just starting out as a wine drinker?
My advice here is to join a good wine club so that you can taste, taste and taste. You need to put the mileage in on your palate and you need a good teacher. Research a good club in your area, ask around, don't worry about memorizing labels. Know wine through your palate and no one else's. Put away wine critics' columns for a year and explore on your own — you will truly learn much faster.
Where did you study wine and how did you get into it?
I studied in many parts of the world including Germany, Italy, France, Australia and the USA. As a young student studying in Germany I had a girlfriend whose parents owned vineyards and on the weekend I would go up to help and got hooked then and there. Never married the girl but I did the business!
A lot of has been made of how our tastebuds are affected when we're 30,000-plus-feet up in the air. How do you account for altitude when selecting wines?
The most important thing to remember at altitude in the aircraft environment is that the air you breathe is recycled, which means the palate will dry up and tire. There is no chemical change in the wine, just your palate being less perceptive. So when I am selecting wine my first order of business is to ensure that the variety I have selected is true to its type and origin and that it expresses itself in a big way to overpower your tired palate.
What are the most popular varietals among AA's frequent fliers?
Chardonnay and Sauvignon Blanc still reign supreme in the white sector while Syrah, Malbec and Cabernet Sauvignon are the top reds. Interestingly enough this is what we find as a general trend in the most markets in the U.S. Pinot Grigio has made a big impact, especially for the lunchtime crowd, as it is a lighter-style wine.
How important is it that the wines pair with the food offered by AA?
Food and wine pairing is an important part of the onboard dining experience. As we have a varied menu selection, we also have a varied wine selection to match. It is not that we match each dish with each wine — in fact our customers told us they didn't want that. I was happy to hear that because they wanted to experiment. My second order of business in selecting the wines is to ensure the style of wine is versatile with many foods. This is absolutely critical.
What are some of the new wines you've introduced recently, or that you will soon introduce?
We have the largest collection of high-end Bordeaux wines flying the skies at one time. These are real showstoppers. We have some Meursault from Burgundy and some great Pinot Noirs from Santa Barbara, California, a few super Tuscans from Tuscany in Italy and some big South African Reds as well.
What else can you tell us about the wine program you oversee?
The key message I love to share with our customers and flight attenedants is to have an adventure through wine. After all we are flying somewhere in the world whether it be for business or pleasure. Those precious moments on board with no phones, no management meetings can be so rewarding and enjoying a glass of wine from a region or varietal that you have never tried to me is all part of learning and discovering. So you will see a lot of "non-steak and potato" kind of wines on board.
Any statistics, like how many bottles you go through in a year, or wineries that produce a certain amount for AA?
We go through close to 4,000,000 bottles a year and a typical winery will supply from 14,000 to 100,000 bottles.