Brooklyn Restaurant To Serve 10-Course Titanic Dinner. With Ice Water.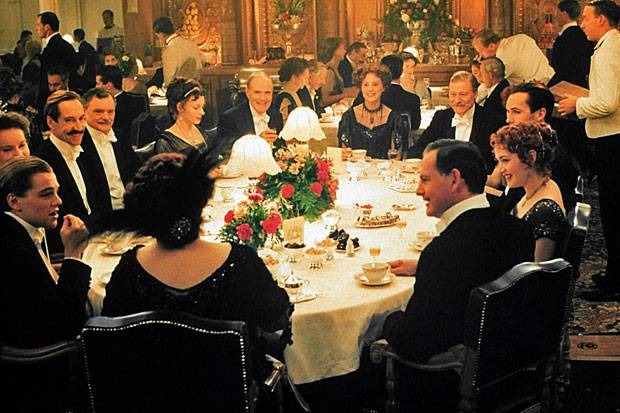 Prime Meats in Brooklyn's Carroll Gardens neighborhood has positioned itself as not just a seller of fine dry-aged steaks and stellar bourbon-based cocktails, but a place where diners can order a bit of nostalgia as well. The design tips to Old New York with aged wooded booths and antique lighting fixtures.
With that in mind the owners, Frank Castronovo and Frank Falcinelli, will be serving a Titanic Dinner on June 5, paying homage to "The King of Chefs, and the Chef of Kings" Auguste Escoffier.
Below is the menu the Franks just released. For reservations, and you better believe this will book fast, you can visit the restaurant's website. Roaring '20s attire is requested. Fun!
Canapé
Potage aux Fèves Faîches
Puree of fava beans garnished with crispy pork belly
Homard Paillard
Roasted lobster, crème fraîche, cayenne and lemon
Tête de Veau à la Tortue
Braised calf's head, cockscombs "turtle style" marjoram, and rosemary
Ris de Veau à la Nantua
Sweetbreads with crayfish, made with crayfish butter and black truffle
Pike Pyramide
Roasted Pike, seafood farci
Poularde Mère Léon
Roast Chicken, served with a morel béchamel, fresh spring peas
Filet de Boeuf Paul Mercier
Above served with turned vegetables glazed in chicken stock and butter
Salad Délice
String beans, raw julienne mushrooms, truffle, frisèe and minced shallots, chopped chervil and concasse of tomato
Les Fromages de Saint-Marcellin
Dessert
Marjolaine
Chocolate truffle