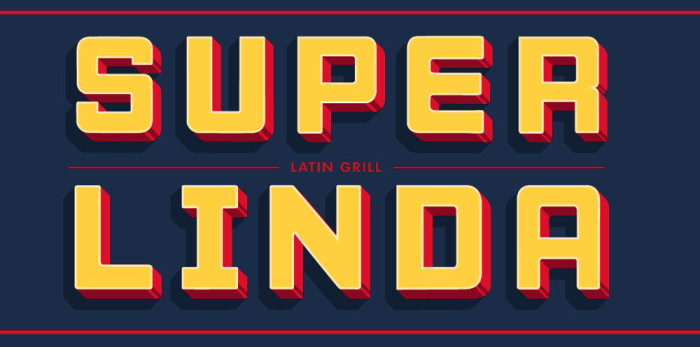 Every bon vivant enjoys great food, wine and, of course, a night on the town. From where to eat in what city, to what to wear for every occasion, Food Republic's got you covered when it comes to food culture. That's why we've decided to launch The Spot, a weekly nightlife column where our nightlife insider will traverse sea and land (and velvet ropes) to bring you what's new and noteworthy in the world of nightlife from New York City to Tokyo. We'll be giving you the low-down on everything from the scene to the cocktails to how to get past the ruthless bouncers. Check back for the hottest happenings around the planet.
The Location
Super Linda
109 West Broadway (at Reade St.) New York, NY 10012
superlindanyc.com
The Scene
When two notorio​us New York nightlife and restaurant moguls join forces, sparks will begin to fly, the city's nightlife-savvy crowd will buzz, and you will be in for a wild ride. Never the types to disappoint, Matt Abramcyk (of restaurants Smith and Mills, Tiny's and the legendary Beatrice Inn) has teamed up with Serge Becker (who created NYC hot spots Miss Lily's and La Esquina, among others) and Richard Ampudia (Cafe Habana and Bar Bruno) to create the perfect marriage of food and fiesta at their sexy bi-level Latin American restaurant and lounge, Super Linda. On a recent Saturday, the five-month-old spot was bustling with New York's glitziest 30-somethings. Think see-and-be seen blondes in towering heels and enough ridiculously good-looking and rich men to make you feel like jumping in the Hudson. All in agood way, of course.
The Music
Everything but your usual commercial dance music. Although some tracks appear to be recognizable, there won't be any overtly irritating tunes on loop in your head the next day as you try to recover from the nights debauchery. The DJs skillfully weave in unexpected and exotic tracks, all to the delight of trigger-happy Shazam-ers.
The Drinks
Guests can enjoy a range of Latin-inspired mouth-watering cocktails, from the Savage Detective (mezcal, maple syrup and Mexican Coke) to Blue Skies, No Candy (tequila, gin, apricot liquer and Cocchi Americano) at the retro "El Jockey" lounge located on the basement level. The wood-paneled, red vinyl–lined equestrian themed underground lounge will transport you to old-school Buenos Aires.
The Food
The top level of Super Linda houses an 85-seat dining room with light Latin American fare ranging from an array of tangy ceviches to hearty Uruguayan ribeyes and flatirons. Chef du cuisine John Martinez (Tiny's) goes back to his roots with fresh Baja-style fish tacos. Be sure to leave room for the piping-hot churros that come with a Mexican chocolate dipping sauce.
The Door
If you're planning on stopping in for dinner, be sure to call ahead for a reservation, as the place tends to get packed by 9 p.m. Just stoping by El Jockey for a Savage Detective? Show up before midnight when the door becomes too hectic, look the part, and enjoy your evening at TriBeCa's trendy new kid on the block.