Grilling God: Richard Blais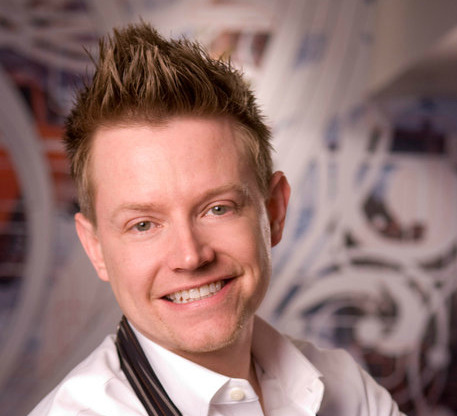 Richard Blais
May is Grilling Month at Food Republic, where we are offering pro tips from chefs and other well-known grilling gods.
It's hard to know what Richard Blais is more famous for — his multiple appearances on Top Chef (Season 4, Masters, All Stars) or his burgers. Dude wins Top Chef seasons, that is clear. He's a gamer and a winner. At Atlanta's Flip Burger Boutique, dude wins as well — serving expertly cooked and seasoned patties topped with things like foie gras and pimento cheese. We asked him for his grilling secret and to defend cooking vegetables on the grill.
More FR Grilling Gods: Michael Chiarello, Bobby Flay, Sammy Hagar, Marc Vetri
What is your favorite cut of meat to grill?
Any meat that has been braised or sous-vide first. The leg of lamb comes to mind. Besides that, hanger steak is great.
How do you know the burger is done?
Sous-vide it first! You'll know exactly what the temp is. Besides that, we have all seen the typical touch and feel method. Burgers are actually the toughest!
Can you defend vegetables on the grill?
I'm sorry, I don't understand the question, but I'd guard them tight and possibly throw in a half court trap. Especially for eggplant, as it has a deceptively sweet handle.
OK, let me rephrase. How do you make vegetables not boring?
Marinate them, and don't be afraid to let them char. Almost-burnt vegetables are such a trend currently.
What do you like to drink with your grilled meat?
Carbonated juices. I'm a sucker for passion fruit soda paired with pork. Fresh ginger ale. A carbonated Negroni or ginger beer maybe?
What's the most epic barbecue you have ever thrown, or been to?
Once my dad caught his hair on fire grilling London Broil on the ol' Weber. The fire department showed up. All the hair went up.
What is the worst food item you have seen thrown on the grill?
Once on Top Chef we had a challenge where we couldn't use utensils, and I was running around and saw someone had a squab on the grill. But it was still in its plastic wrap! I still don't know who did it. That's some crazy time stuff there.
Most useful piece of grilling gear you have purchased or used?
Wood.
Do you mess with veggie burgers?
Yes, I like a good falafel formed into patties. And the restaurant Houston's has the best veggie burger known, IMHO.