Chris Cosentino And A New Crop Of Top Chef Masters Head To Vegas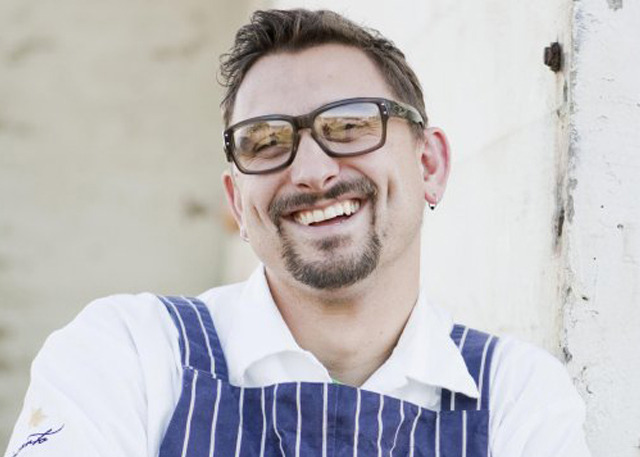 Cosentino
If you read our interview with feisty Chris Cosentino and thought, I'd love to see him battle it out with another chef (say Kerry Heffernan) then you're in luck. This summer Top Chef Masters is back for its fourth season and Cosentino and Heffernan are just two of the 12 competition-hungry chefs who will be battling it out for this season's title (and for the $100,000 prize for their charity). Did we mention it's taking place in Vegas?
Fitting with the location, the stakes are high. Each quickfire champion will win $5,000 and elimination challenges winners will be awarded $10,000. James Oseland and Ruth Reichl will return to judge the competition along with newcomers Francis Lam and Krista Simmons. As always, expect a wide-range of celebrity guests (this time including Sugar Ray Leonard and the Indigo Girls).
See the whole list of competitors and their charities below:

Chris Cosentino – Chef/Partner Incanto Restaurant, San Francisco; Competing for Michael J. Fox Foundation for Parkinsons Research

Clark Frasier – Owner of Arrows; Competing for Outright Lewiston/Auburn

Mark Gaier – Owner of Arrows; Competing for Equality Maine Foundation

Lorena Garcia – Owner of Lorena Garcia Cocina Restaurant; Competing for Alliance for a Healthier Generation, Inc

Debbie Gold – Executive Chef of Kansas City's The American Restaurant; Competing for Children's TLC

Kerry Heffernan – NYC Chef; Competing for City Harvest

Thierry Rautureau – Chef/owner: Rover's and Luc; Competing for Food Lifeline

Missy Robbins – Executive Chef: A Voce Madison & A Voce Columbus; Competing for Grow to Learn NYC

Art Smith – Executive Chef and co-owner: LYFE Kitchen and Southern Art Restaurants; Competing for Common Threads

Sue Torres – Chef/Owner: Sueños; Competing for Cystic Fibrosis Foundation

Takashi Yagihashi – Owner: Takashi Restaurant and Slurping Turtle; Competing for the American Red Cross, benefitting the Japanese Tsunami Disaster Relief

Patricia Yeo – Om Restaurant & Lounge/Moksa Pan Asian Izakaya; Competing for Heifer Project International
Catch the season premier on Bravo Wednesday, July 25 at 10 p.m. ET/PT.