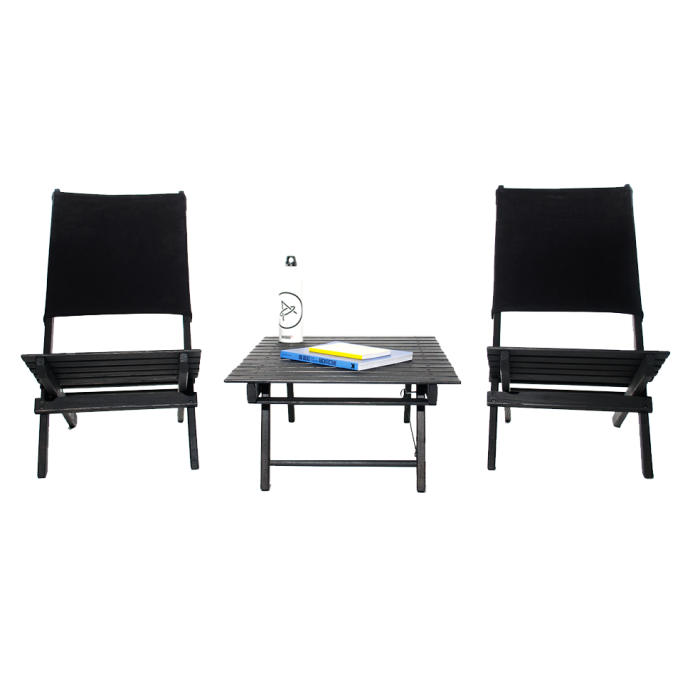 When we featured Palmer West and Jonah Smith, the two Hollywood producers-turned-designers about Aether Apparel, their line of outdoor gear that actually looks cool, we quickly learned just how much their brand was an extension of their own interests in the great outdoors. These guys clearly love sports, but their newest offering, a portable beach chair and table set, speaks just as much to those who just wanna kick back.
The three-piece comes by way of a collaboration with the Los Angeles-based design firm Environment, which works primarily with reclaimed and eco-friendly materials. The chairs and slatted table are made from Ash hardwood, while the canvas seatbacks feature fabric reclaimed from old army tents.
Ideal for the beach and camp sites, the set's best use may be for an outdoor grilling session or tailgating party (maybe at the Belmont Stakes on June 9?). Better yet, everything folds up into a canvas tote (also made from reclaimed tent fabric), which could easily live in the back of your car all season long.
Available for $495 on Aether's website.