NYC Designer Alex Caputo Dines Out Daily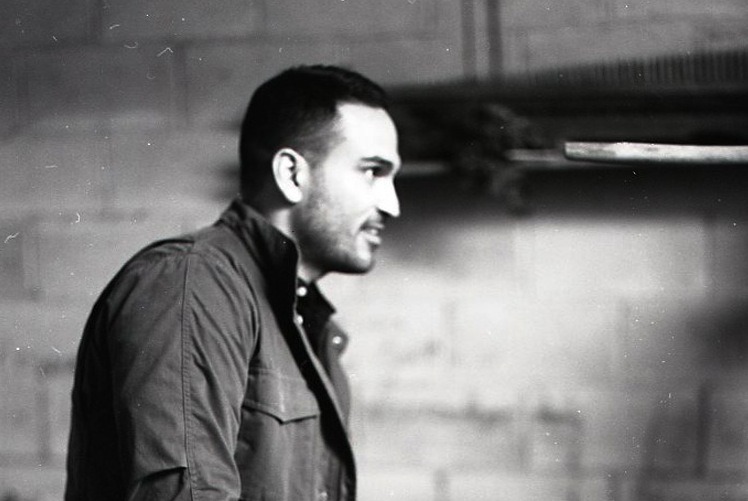 Caputo & Co.'s recently launched line of leather accessories and bags dutifully mixes style and function by offering the kind of accessories you need on a daily basis, but you'd gladly own anyhow. Duffels and totes in canvas and leather, and even some featuring handwoven textiles from South America, intended for the day-to-day haul are easy and slouchy, while looking unique and modern — pretty much the perfect choice for when you want to retire that nylon, college-era messenger.
And we recently learned that Caputo's namesake designer, Alex, is one socially conscious guy. Because he really thinks about his collection, from who's buying the bags, belts and iPad cases, right on back through the manufacturing and sourcing process, he's partnered up with a non-profit organization to provide jobs and fair wages to artisans and workers in Guatemala (hence the textiles).
He's also giving a lot back to the NYC restaurant industry, as the Chelsea-based designer explains, "I eat out or order in almost every single meal." We wonder what his accountant thinks of his dining budget.
You were recently traveling in Asia. Was it for work or vacation?

I was in Tokyo, Bangkok and Hong Kong, and met with a potential public relations agency in Tokyo that would handle the Japanese market. Then, I camped out at my favorite hotel in Bangkok, The Metropolitan, and began designing my spring 2013 collection without any distractions — with excellent Thai food room service.
Where are you originally from?

I am originally from Caracas, Venezuela.
How long have you been in New York?

Over a decade.
Long enough to witness a lot of changes in the city's dining scene. Where are some of your favorite places to eat in the city right now?

El Cocotero has great Venezuelan food; La Bottega [at the Maritime Hotel] for easy, affordable Italian; Westville — I literally order dinner from them almost every night; Meatball Shop has great take-out without the long lines; and Omai for Vietnamese.
Last great memorable meal — home-cooked or at a restaurant?

In my recent trip to Bangkok I ate at Zuma, a Japanese restaurant in the St. Regis Hotel in Bangkok, which was amazing. Any meal my mom cooks is memorable and delicious.
Do you take after her? Any favorite recipes?

I literally don't have the patience to cook. I eat out or order in every meal, including toast and egg whites each morning.
You could probably write a take-out guide to the city. Ok, so you probably don't have a lot of kitchen gadgets or any favorite cooking tools...

I do love my lime squeezer for making margaritas.
What does the inside of your fridge look like?

Sparkling water, two bottles of champagne, fresh fruit and mustard.
And your drinks of choice?

Red wine and margaritas.
Do you pay attention to food labels when you eat?

I generally try to stay away from high sodium and sugar foods.
Any guilty pleasures?

Ben & Jerry's Chubby Hubby ice cream and anything with peanut butter!!!
Just for the record, we know who your trainer is, and he has a similar weakness for peanut butter. How would you describe your daily uniform?

Khakis, jeans and any shirt from Burkman Bros.
Do you have a bag from your collection that you use every day? What do you keep in it?

A large navy leather tote from my Fall 2011 collection. I like it because it has a lot of room for clothes for the gym, my laptop and whatever else I'm bringing to the office.
Men in bracelets: how does a first-timer pull it off?

I feel men are paying more attention than ever to their accessories, especially bracelets. Pick one that works with your style.
What's the best sartorial advice you've received?

It is all about mixing it up. And accessories can make or break an outfit.
---
More Style Talk on Food Republic: