A Week Of Macaroni Salad Recipes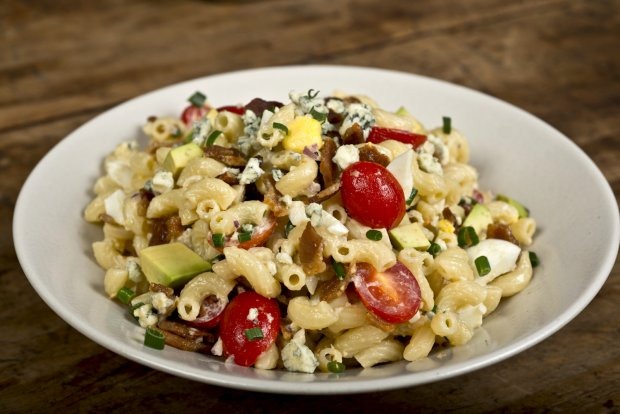 Food Republic: home of culturally significant commemorative food weeks, like Macaroni Salad Week. We figure before Memorial Day hits and everyone's scrambling to get a scoop of Grandma's mayo-tastic signature side dish, why not gently suggest through the power of subliminal food porn messages that you update this time-tested classic? There's a brand-new macaroni salad recipe to pair with anything you decide to toss on the barbecue.
and if you feel like taking on a challenge, we're offering a prize to the skilled home chef who submits the best alternative recipe for our tragic recent Test Kitchen Fail. Thank you for understanding how we feel about this very important dish. Long live Grilling Month.