Hey Chef, What Was Your First Concert?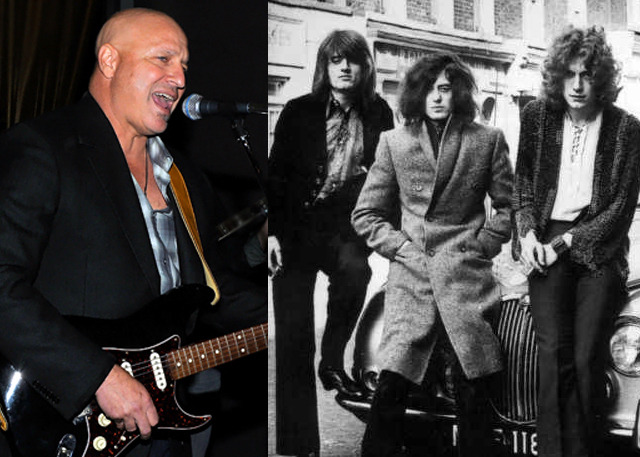 This weekend's Great GoogaMooga food and music festival in Brooklyn's Prospect Park looks like it should be graced with good weather, music from Hall & Oates, Holy Ghost and The Roots, and food from dozens of local restaurants. Plus, beer and wine pavilions, coffee cupping, pizza (Joe's Pizza, represent!) and performances and parties hosted by the likes of Anthony Bourdain and Food Republic co-founder Marcus Samuelsson. To get ready to celebrate Food Really, Truly, Being The New Rock, we asked some GoogaMooga stars what their first concert was.
Tom Colicchio, Craft and Top Chef
"Led Zeppelin, 1977, Madison Square Garden. I got everyone beat, huh? I'm older than everybody, that's why."
Frank Falcinelli | Frankies Spuntino
"Jethro Tull, 1974, at the Garden. And my older brother's friends got me wasted. I remember hearing Aqualung from the bathroom."
Frank Castronovo | Friankies Spuntino
"Woodstock. The original Woodstock. My mom brought me when I was still a baby. I remember playing in the mud. No, not really."
Eddie Huang | Baohaus and Host of Cheap Bites on Cooking Channel
"Ohhh, Outkast. It was sick. Field Mob opened. It was dope."
Paul Grieco | Sommelier Hearth Restaurant
"Frankie Goes to Hollywood. Yeah, man! And, I swear to God, those guys sang every note."
Bryan Petroff, Big Gay Ice Cream
"REM's Green tour. Orlando, Florida. I loved the lighting."
Niki Russ Federman | Russ & Daughters
"Sarah McLachlan at the Beacon. I was in high school. It was this amazing, communal experience. And she has this ethereal voice, so it was dreamy."
David Rockwell | GoogaMooga Design Advisor
"Southside Johnny in Asbury Park. It was incredible to see a crowd become a community. That's been my obsession: how design brings people together."
Ted Allen | Host, Chopped
"Embarrassingly, Journey, with opening act The Babies, age 15, summer of 1980, Indianapolis."
---