After we took a day trip last year up to Boston to catch one of the Speed Rack regional contests, we were hooked. So when the finals came to New York City, we cleared our calendars for the evening and headed on over to the Prince George Ballroom. Twelve lady barkeeps, 10 regional champs and two wildcards hit the bar last Thursday to compete in a heated cocktail battle (with colorful results — see photos below). The goal: to make the best-tasting drinks with the fastest time, all to raise money and awareness for breast cancer. Boobies!
Competition was fierce and fast, with a few upsets and tears. In the quarter finals, Sabrina Kershaw, Boston's winner, lost all her glassware as she began to pour her first cocktail, which proved too big a fumble to bounce back from. Karin Stanley fell victim to drunk math, and didn't make it past the semis. Will there be a rematch in the cards? We shall see. Houston's Alba Huerta (of Anvil Bar and Refuge) went up against New York's Yael Vengroff (formerly of Painkiller) in the final round. Vengroff finished first, received the fewest penalties from the judges and was declared the winner. Watch out, Alba, Yael is headed for Houston!
Judged by cocktail legends Audrey Saunders, Julie Reiner and King Cocktail, Dale DeGroff, with the addition of celeb chef Amanda Freitag, best known for her astute judging skills on the Food Network's Chopped. At the end of the night, our own "Drink Ford Tough" columnist Simon Ford celebrated the judges all being able to hold their own through several double rounds of cocktails without falling out of their seats. Good job, guys. And especially, gals.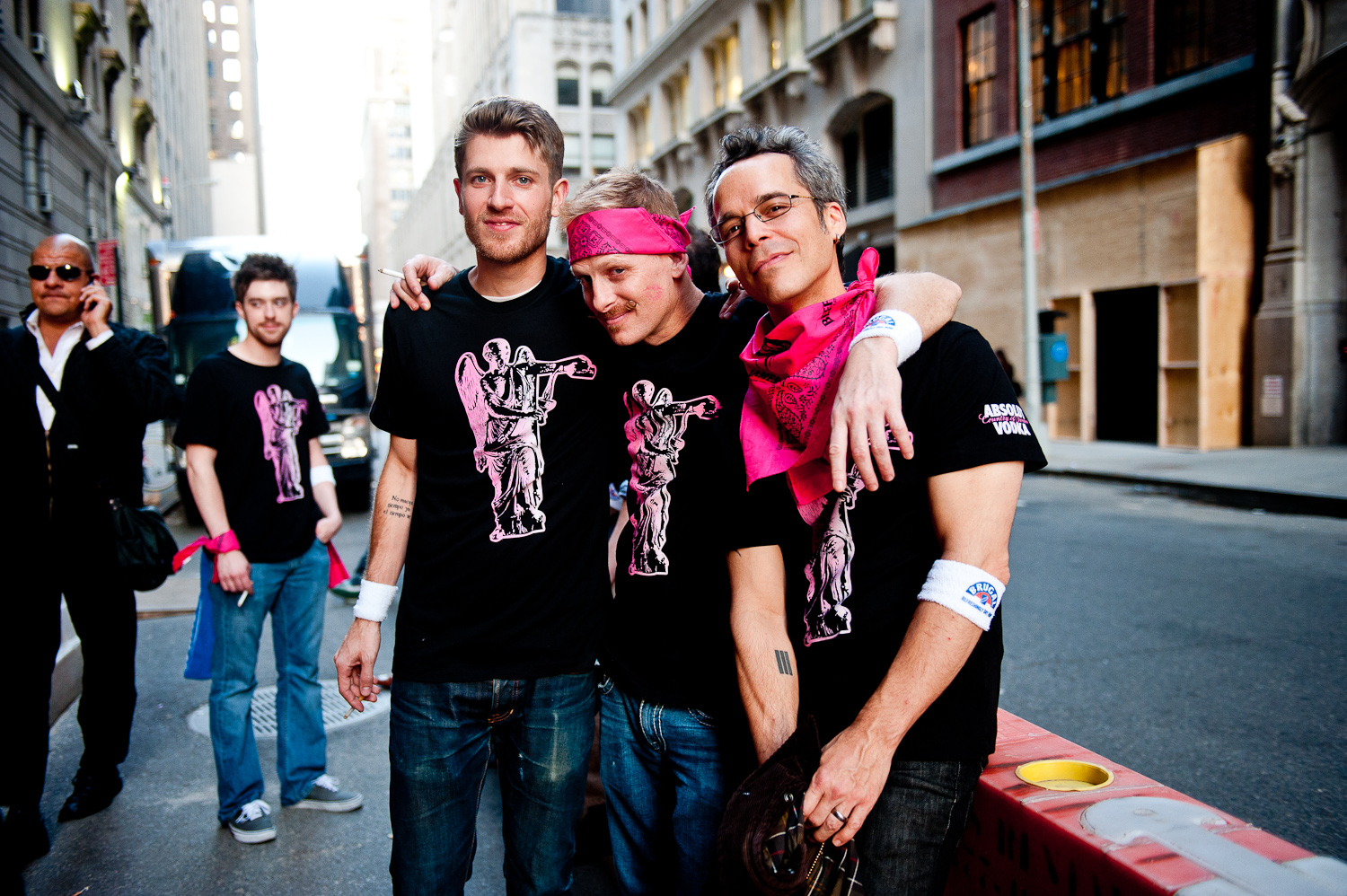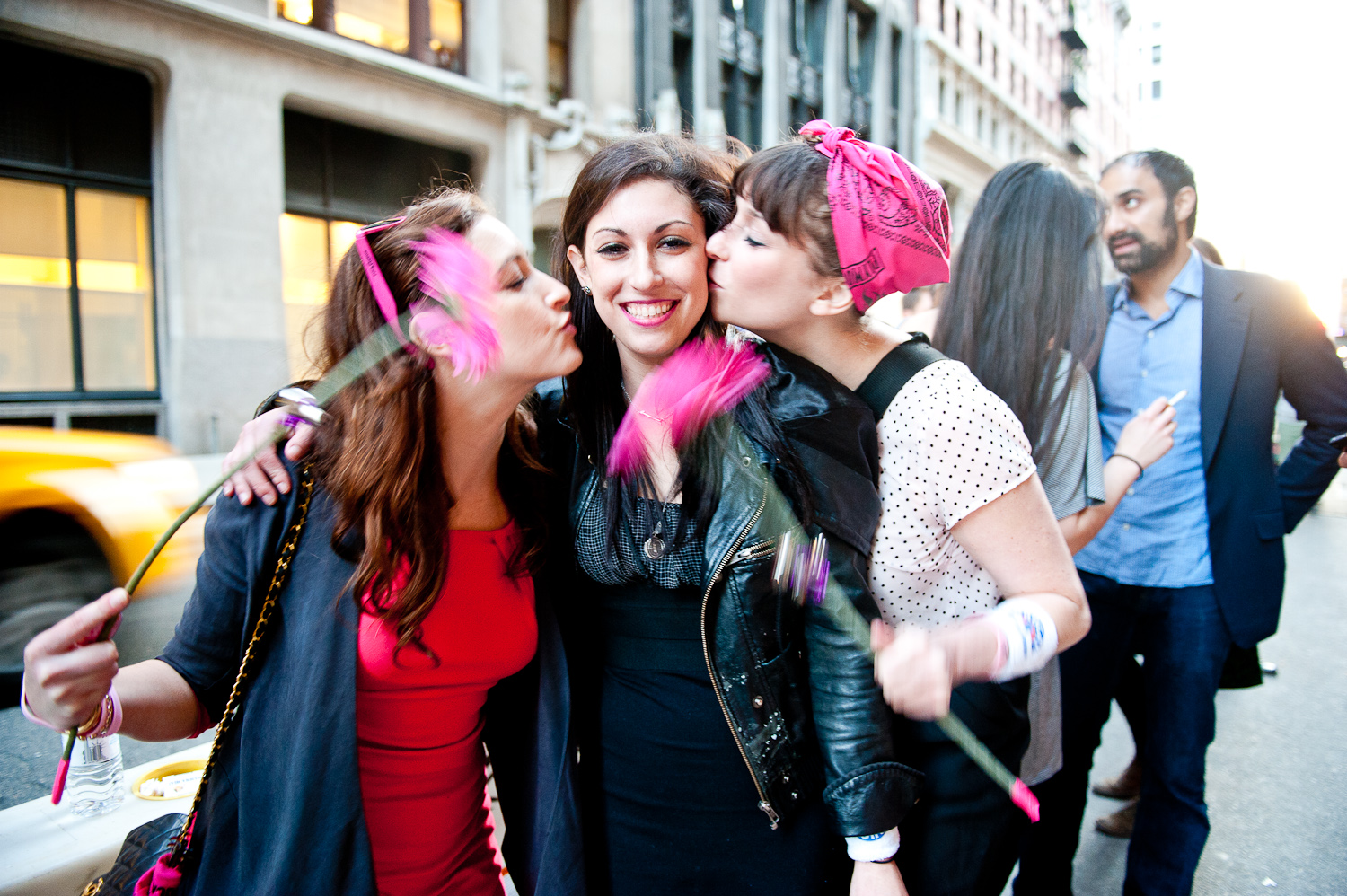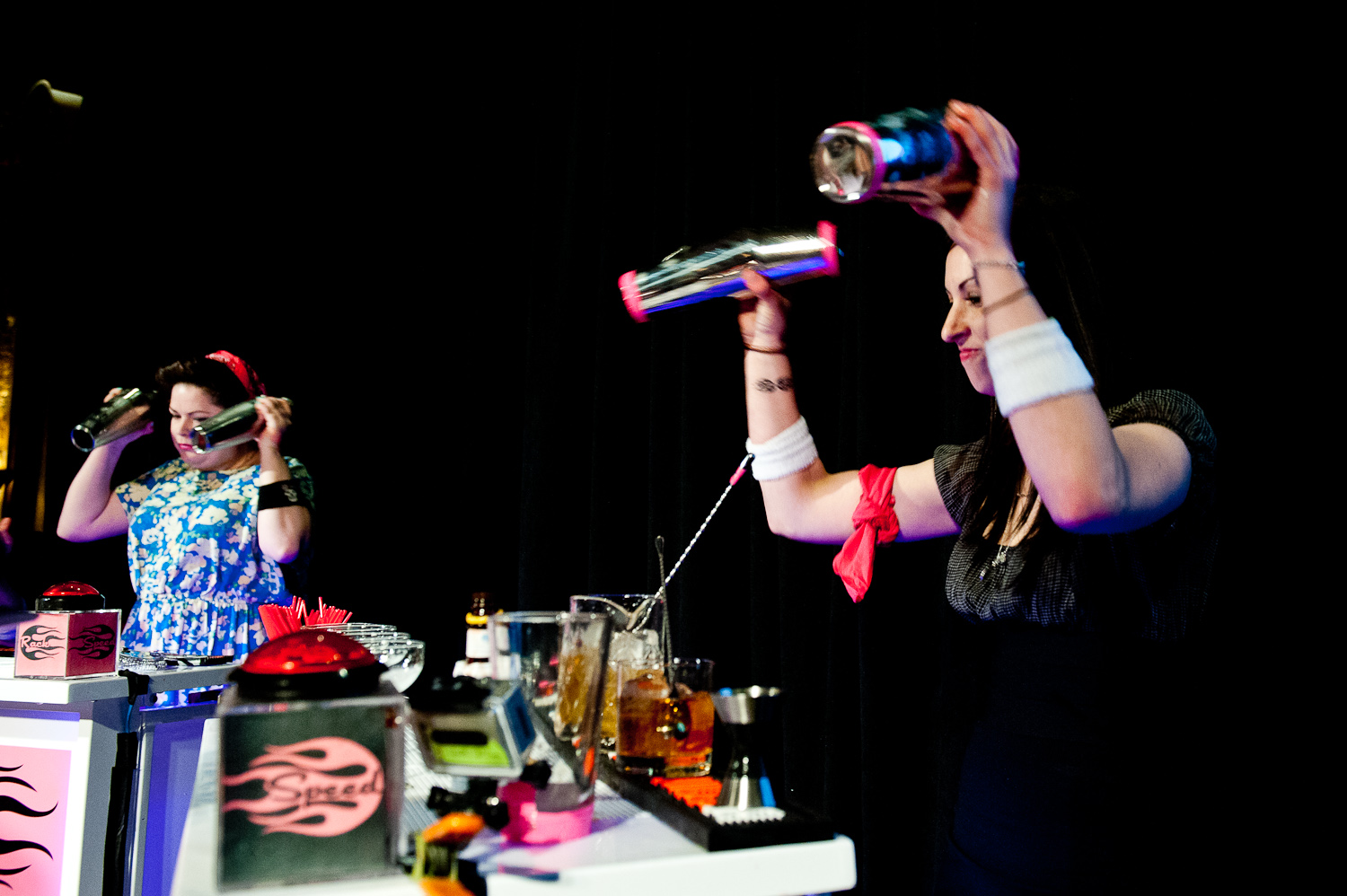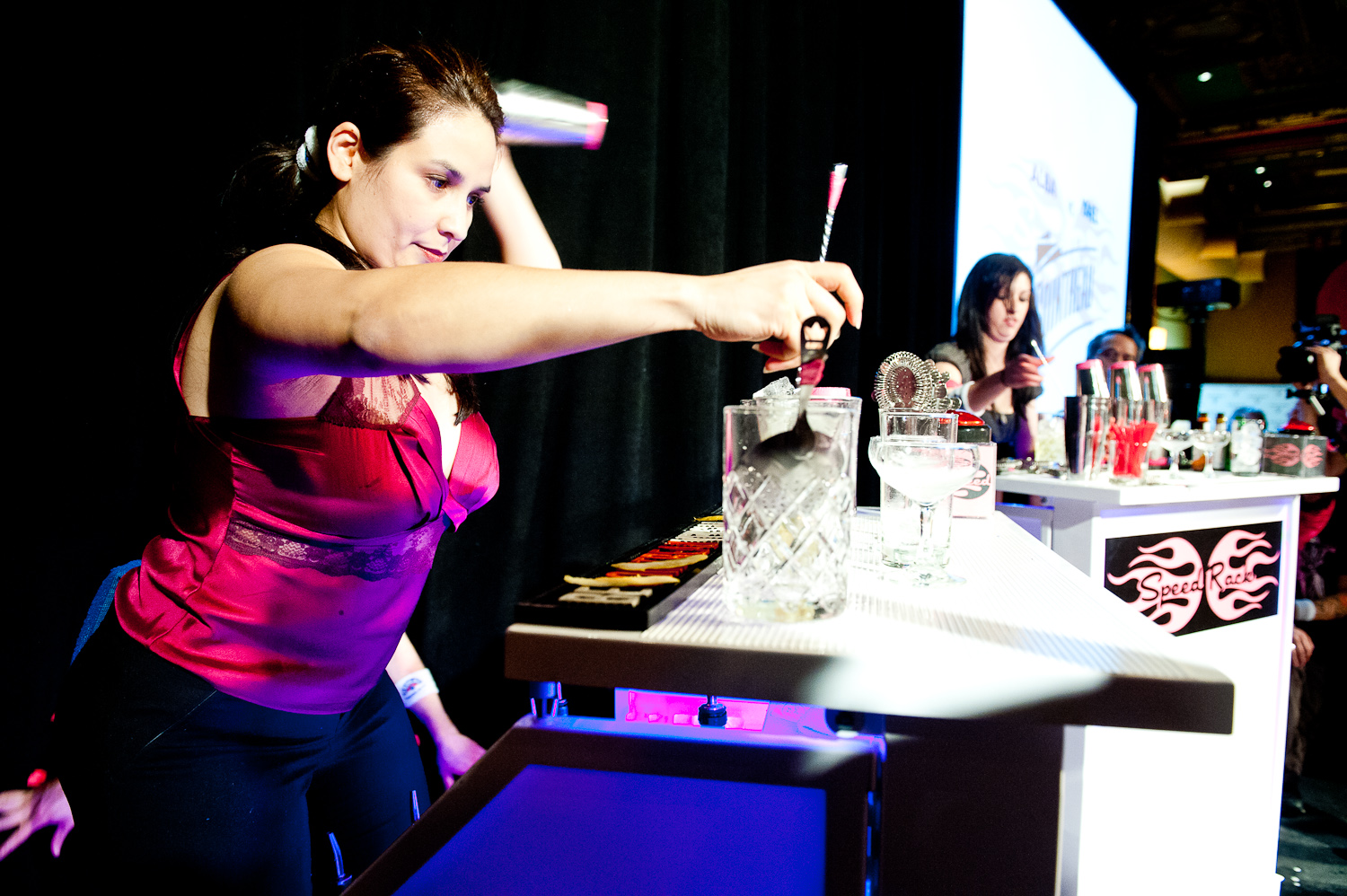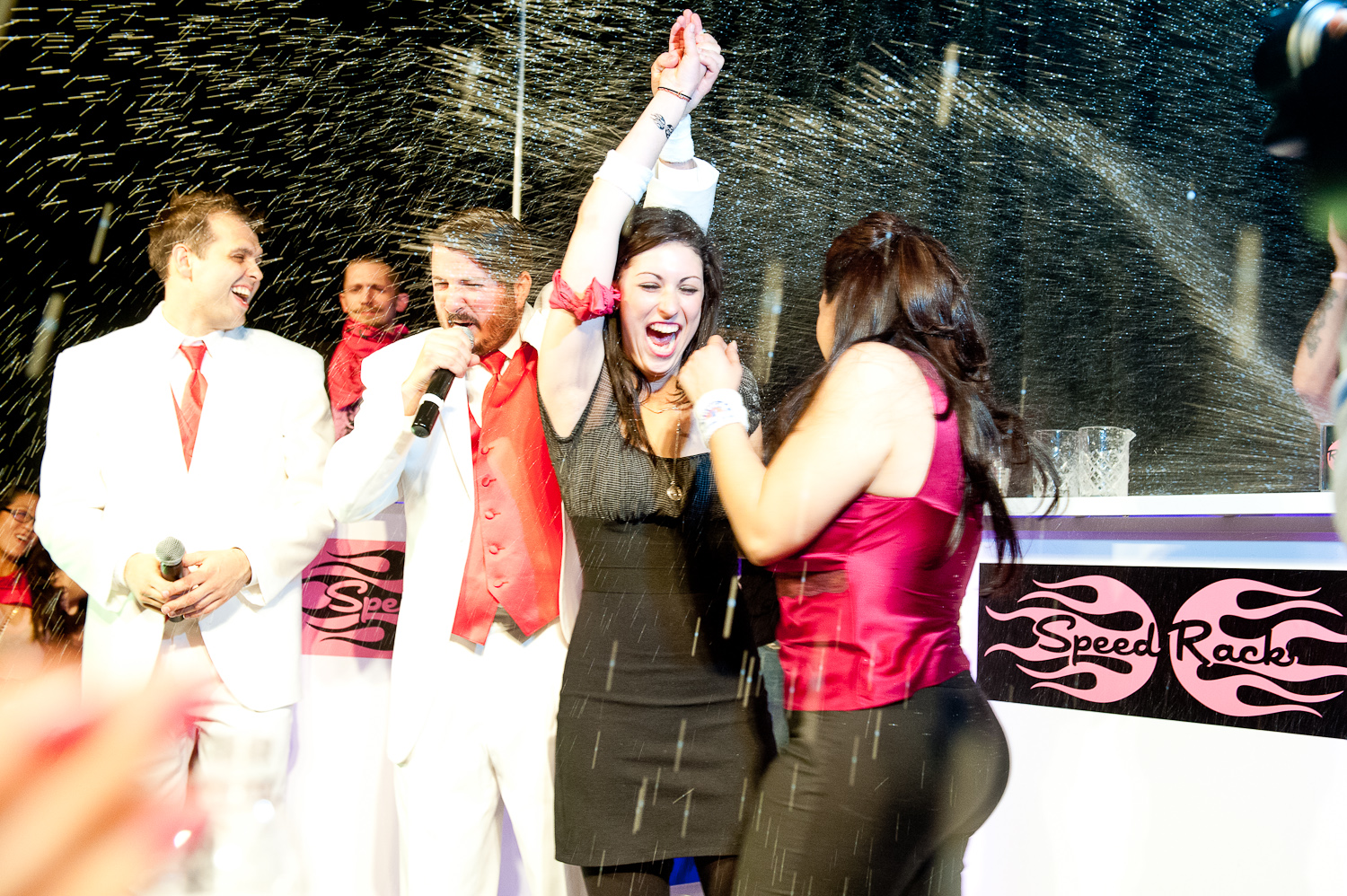 More on the art of bartending from Food Republic: