Video: Andrew Zimmern Talks Bizarre Foods, Bourdain, Baseball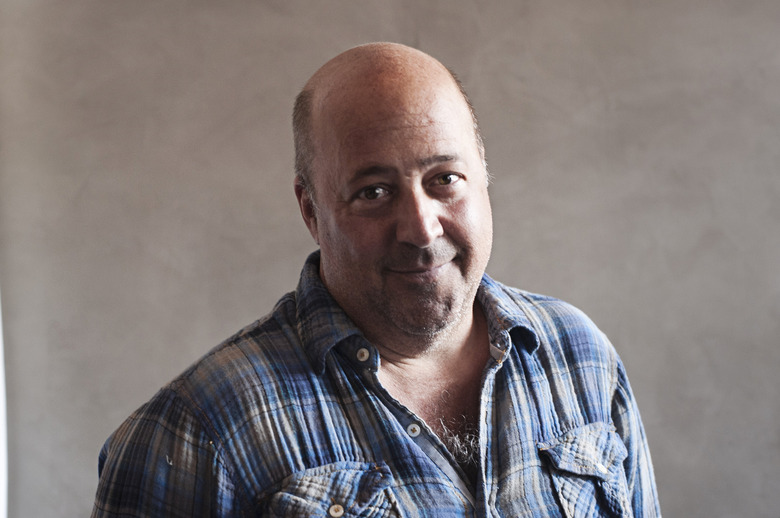 One of the highlights of the Food Republic Interview Lounge at the W Austin during the Austin Food & Wine Festival was having Andrew Zimmern sit down with us for a half-hour chat. Here, in the first two clips we'll share from the interview with Food Republic editorial director Richard Martin, the host of Bizarre Foods America on The Travel Channel tells us about the origins of the show, his mutual admiration club with fellow Travel Channel-er Anthony Bourdain (and how their many imitators are "embarrassing") and why Minnesota Twins fans may soon be thanking Zimmern for better food choices at Target Field.
Watch Andrew Zimmern talk about Bizarre Foods America's origins and its admirable mission, and his respect for Bourdain:
Watch Andrew Zimmern discuss the food at Target Field, home of his beloved Minnesota Twins, and why it may soon get better:
Presented by our friends at the W Hotel Austin.
Bizarre Foods America airs on The Travel Channel Mondays at 9pm/8pm Central