On Grilling: The Man Behind Dinosaur BBQ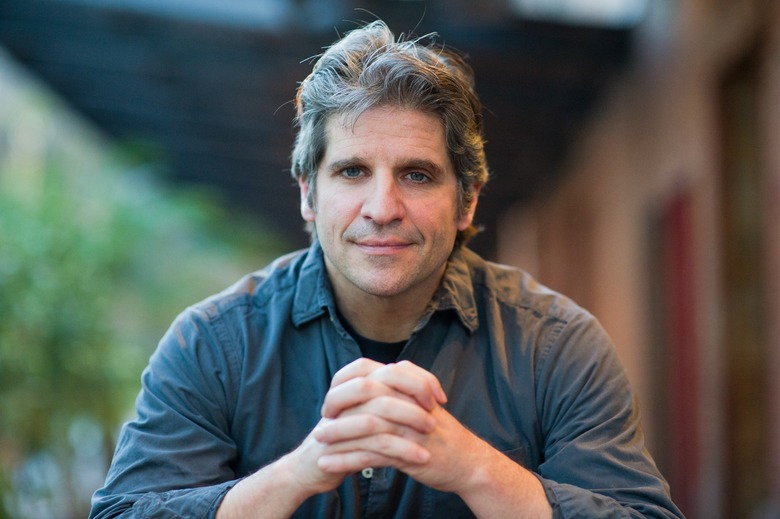 John Stage
May is Grilling Month at Food Republic, where we are offering Pro Tips from chefs and other well-known grilling gods.
If you think New York is not a barbecue destination, you haven't been to Dinosaur Bar-B-Que. Founded in 1983 by John Stage as a roaming barbecue truck that serviced biker shows and festivals, Dinosaur Bar-B-Que has since become a New York fixture in Syracuse, Rochester, Harlem and Troy. Last week, Dinosaur opened its first New Jersey location in Newark and soon it will find new homes in Stamford, CT, and in Brooklyn.
Dinosaur has a cult-like following and for good reason — its "Pit Plates" (think Texas-style brisket with house-cured pickled jalapeños) and sides like Creole potato salad and curried succotash are even better than they sound.
As part of our ongoing Grilling Month coverage, we talk with Stage about "New-York barbecue" — if there is such a thing — and seek his advice for getting that killer caramelization on your home-grilled meat.
First question. Straight up. Is there a New York-style of barbecue?
I think "New York-style" is the challenge of doing real barbecue in urban locations — that's what distinguishes it. But really, all of these guys are doing something different with their barbecue.
Do you grill at home?
I'm pretty lucky — I live in Harlem, so I have a nice backyard space. I don't do barbecue there, but I do grill at home. Usually I'll do a jerk chicken or a big, fat dry-aged porterhouse.
Sounds like a welcome break from all of that barbecue...
Well you know, barbecue is so different. That's what I like about grilling at home — I'm not grilling a piece of meat for 14 hours. I like the easy, breezy nature of grilling, versus the long haul of barbecue. When I'm at home, I want it to be quick.
Do you ever grill vegetables?
I love grilling asparagus and mushrooms. Just a light grill on fresh tomatoes is also nice. I use a light brush of olive oil and some salt and pepper. It's pretty simple.
What about drinks?
Ninety percent of the time I'll go with a cold beer, but if I'm grilling steak, I'll definitely crack open a good bottle of wine.
What are some mistakes home grillers make?
Home grillers tend to let their fire get away from them — especially if they're using charcoal. Or they tend to flip the meat before it wants to be flipped, and before it gets that good caramelization. If you flip too soon you get breakage. People tend to get a little impatient and they want to do something with their hands so they end up over working the meat.
So how should they avoid that, other than becoming more patient...
You'll know the meat is done when it releases itself easily from the grill. If you go to flip something and it doesn't want to, leave it alone. It will let you know when it's ready to be flipped. And, as always, you want to look for that caramelization underneath.
Any other grilling words of wisdom?
One more tip. Another thing people tend to do is they marinate everything and then put their meat on the grill wet, which creates a steam effect. I really suggest you dry it off first to get an effective caramelization.
---