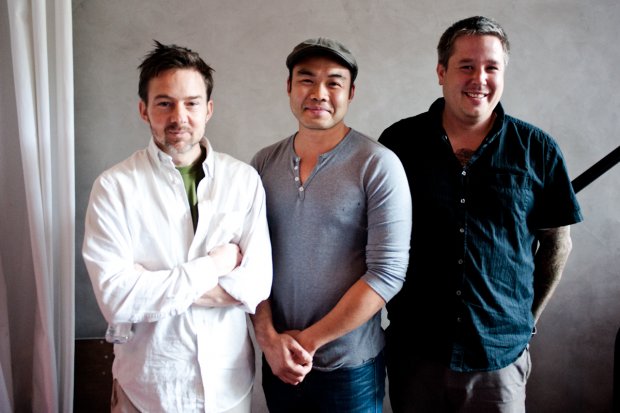 A couple weeks back we headed down to Austin, Texas to participate in the first annual Austin Food & Wine Festival — hosting a Test Kitchen and Interview Lounge at the W Austin.
When talking about the Austin restaurant scene, be it the rarefied high-end to the exploding food truck scene on the city's Eastside, it's pretty much essential to include the guys behind Uchi, Uchiko and East Side Kings in the conversation. Here's a clip from a chat with Tyson Cole, Paul Qui and Philip Speer. A more extensive video with drop later this week. (Video by Stephen Sprague.)
---
Presented by our friends at the W Hotel Austin.